5-year celebration, Mike Adams, FoodRising.org, Dr Jack Wolfson, Dr Rashid Buttar Advanced Medicine, vaccine blowback, measles & more!
The Robert Scott Bell Show February 2, 2015 Click here to download & listen now!
Monday on The Robert Scott Bell Show 7-9PM EST: RSB began broadcasting a (Sundays) weekly show in 1999. In 2011, he teamed up with the Health Ranger and Natural News to bring the voice of health freedom and healing liberty to the air (and web) 5 additional days a week (Monday through Friday). As we peak our heads out on Groundhog Day, we launch the 5th year of 6-days-a-week health talk radio! RSB celebrates with Mike Adams as he makes a major announcement concerning FoodRising.org and the donation from Boku Super Foods for the next week. They will give 20% of all sales to support efforts to place this new food growing technology in schools and churches throughout the country! Dr. Jack Wolfson has become a hero to many parents who want vaccine
choice and the option to say no. He's also become a pariah to the vaccine promoters who wish to convince you that only a small group of parental crackpots don't want to vaccinate their children. What if there are thousands of doctors out there who support health freedom and an immune system unmolested by toxic chemical injections. There are. Dr. Rashid Buttar and Dr. Jack Wolfson stand up to vaccine bullies on the show this evening! Also, Liam Scheff drops by with updates on the all-too-common practice of medical kidnapping by state CPS agencies. Call with your questions at 1-866-939-2355. Listen in at www.NaturalNewsRadio.com.
Get ready for some more Advanced Medicine Monday as RSB and Dr. Rashid Buttar talk about the continued assault on parents and doctors who question the vaccine schedule and the way it is administered. Will the fear of measles mean the end of individual liberty and medical choice? What did candidate Obama say in 2008 about vaccines versus what he says today? Did he change his mind or was it changed for him? How can you get an Advanced Medicine Seminar in your city? Just get 49 of your friends together and contact info@drbuttar.comto learn the details.
What kind of milk should you drink if you drink milk? More information will be pouring into this new A2A2 web site. Remember to pick up the international best seller "9 Steps To Keep the Doctor Away!" http://www.the9steps.com/ (if you buy the book, you can get a DVD for an incredible discount!) Facts on Toxicity. Call Dr. Buttar's clinic if you would like to learn more (704) 895-WELL (9355). Archives can be found at www.MedicalRewind.com/. For any health care providers who wish to set up their own private association, contact info@drbuttar.com and let him know of your interest. Because you are a listener to The RSB Show, your price to do so is greatly reduced! Remember, The 9 Steps to Keep the Doctor Away (if you buy the book, you can get a DVD for free!) and Facts on Toxicity.
From Dr. Wolfson: Brainwashed! That was how I spent the first 35 years of my life. Words like organic and natural were not in my vocabulary, certainly not relating to health. Nutrition was deemed worthless, vitamins were quackery, and drugs and surgery were healing. I actually believed (as many docs do) that statin drugs should be in the water supply. But as you will read below, I transformed from a doctor who follows mindless, cookbook medicine to one who will be amongst the leaders of the health revolution in this country.
I was born in Cleveland where my father was the first osteopathic resident at the Cleveland Clinic. My family moved to Chicago and lived there until age 31. I attended the University of Illinois for my undergraduate degree and then, following in my father's footsteps, spent four years at the
Chicago College of Osteopathic Medicine for my D.O. degree. A three year internal medicine residency then a three year cardiology fellowship followed at Lutheran General Hospital in Park Ridge, Illinois while serving as Chief Fellow in my final year. I am board certified in cardiology and was admitted as a Fellow to the American College of Cardiology (FACC) in 2002.
In 2002, I moved to Arizona and joined a large cardiology group. My first few years, I practiced like any other cardiologist, consulting with office patients and making hospital rounds. Procedures such as heart catheterization, implanting pacemakers, and interpreting echocardiograms and nuclear stress tests was my daily routine. I served as the Chairman of the Department of Medicine at Paradise Valley Hospital and also as the Director of Cardiac Rehabilitation. In four years, I achieved partner status with the large cardiology group and was a very successful conventional cardiologist.
As time passed, I was growing frustrated that despite all the pharmaceuticals and procedures, many patients were feeling worse. Patients were discharged from the hospital only to return to the ER shortly because doctors are not healing anyone. The realization hit me that medical doctors were not preventing disease but only attempting to treat symptoms.
In 2004, I met the most amazing woman who would soon become my wife. Heather is a chiropractor and has a heavy focus on nutrition and healthy, chemical free living. Since meeting her, I have changed my whole life and medical practice style. I have switched from the sickness paradigm to one of health and wellness. I read countless books, studied hundreds of articles, and attended as many conferences as possible. I met with natural doctors including chiropractors, homeopaths, naturopaths and different types of healers (at which most medical docs would scoff). I immersed myself in the natural lifestyle. Most importantly, I opened my mind from the brainwashing of medical training. My explicit goal in treating patients is finding the cause of disease instead of using the band-aid approach. The CAUSE is the CURE.
In 2012, I decided to leave the large cardiology group and open Wolfson Integrative Cardiology.
Heather and I have two beautiful, healthy boys, Noah and Brody, and our rescue Lab mix, Sal. Our sons were born at home with a midwife. Neither have ever taken a pharmaceutical, prescribed or OTC.  We practice attachment parenting, eat organic food, and instill a natural lifestyle into our children. We enjoy all the outdoor activities available in Phoenix. Heather and I together are The Drs. Wolfson and our motto is "Awakening the World to Wellness".
Question/Comments of the Day: 1) My husband is at the end of a shingles bout and he is having a lot of trouble sleeping. Do you have any suggestions. Thanks for your consideration. ~ Carol G
More upcoming RSB events:
Raw Food Retreat February 13 – 15, 2015 in West Palm Beach, Florida – Call Paul Nison 561-283-1707 directly to sign up!
RSB lectures at Earth Fare Westgate, Asheville, North Carolina, Wednesday, February 18 at 6PM ET
Here comes the Healthy Gut Summit with Donna Gates and RSB! Sign up here!
FOOD & THOUGHT HEALTH FREEDOM SUMMIT – February 20-22, 2015
Sign up for Cal Jam 2015 here: ‪http://tinyurl.com/caljam2015 
What else is in the news?
In 2008, Barack Obama called science on vaccines 'inconclusive'
Studies Show that Vaccinated Individuals Spread Disease
Merck vaccine scientist threatened with jail time for trying to expose massive vaccine data manipulation and fraud
Gandhi's Anti-Vaccine Views Ring True A Century Later | GreenMedInfo
CHRIS CHRISTIE ATTACKED FOR WANTING "BALANCE" IN VACCINE DEBATE!"
Docs see ill patients' families as barrier to talking about care plan | Fox News
Christie: Parents deserve measure of choice on vaccinations – Yahoo News
Studies Show that Vaccinated Individuals Spread Disease » The Robert Scott Bell Show | The Robert Scott Bell Show
Goats offered as alternative for clearing area of plutonium – Yahoo News
Herd Immunity." The flawed science and failures of mass vaccination, Suzanne Humphries, MD | International Medical Council on Vaccination
ZERO U.S. Measles Deaths in 10 Years, but Over 100 Measles Vaccine Deaths Reported
List of medical kidnappings happening now in America ‪#MedicalKidnap
You can help get the Robert Scott Bell Show carried on your local talk stations! Just call the station and request they carry the show. Ask them to contact GCN by calling 877-996-4327 ext. 123 and asking for "John" who manages the affiliate broadcast relationships. John can get any local AM or FM radio station connected with the global feed so that they can carry the show.
What would you like to hear from The Robert Scott Bell Show in 2015? Call us at 1-866-939-BELL (2355) and let your voice be heard!
Need it faster? Want to know as soon as content is added? Want the daily show notes? Click Here to subscribe to The Robert Scott Bell Show content feed!
Listen live here 7PM-9PM EDT: http://www.naturalnewsradio.com/ or here: http://www.talkstreamlive.com/talk_radio/robert_scott_bell.stream
Previous episodes of the Robert Scott Bell Show: http://www.naturalnewsradio.com/Archive-RobertScottBell.asp
We are excited to introduce you to the extraordinary properties of fulvic acid in Inflamagone, Super Earth Energy and Digestive Detox! Call (208) 580-4424 for Dr. Nuzum's Vitality for Life!
What keeps RSB and TMB strong through the stress of travel and colder winter months? Beta-1,3D Glucan from Better Way Health! Call them at 1-800-746-7640.
Take advantage of this incredible deal on One World Whey! 1-888-328-8840! www.oneworldwhey.com  HAPPY NEW YEAR! Check out this successful and safe Fat Loss Package!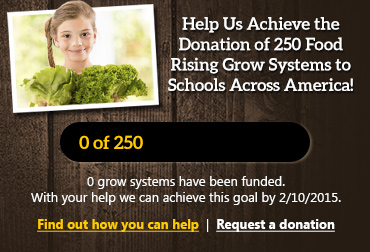 Got hemp? CBD rich hemp oil! Call 866-273-8502! RSB takes it everyday! www.HempMedspx.com
What does RSB drink? Visit Robert's Water to find out more! ECHO 7 hydrogen-enriched water is even better! Call 1-800-337-7017!
Immune modulation from the botanical world? Of course. What do RSB and TMB and family use? Carnivora, of course! Call 1-866-836-8735. Click Here To Receive Our Free Video Newsletter
Choose To Be Healthy for all of your whole food supplements, including GTF, Chromium, Selenium and Dr. Ohhira's Probiotics! 1-866-424-1077.
Family Wellness kit, including remedies for vaccine injury! Call 1-800-543-3245. Available now for only $89.99 (price includes free shipping) for RSB Show listeners: http://www.kingbio.com/store/product.php?productid=16375&cat=0&page=1
What's the only kind of silver I take? Sovereign Silver. It's now available in the Natural News Store! Have you tried the First Aid Gel yet? No more Neosporin, ever!