Advanced Medicine with Dr. Buttar, prevent vaccines, SCT replaces ADHD, Nick Brannigan eyewitness 2 BLM v Bundy, statins, psychotropics &more!
The Robert Scott Bell Show April 14, 2014 Did you miss it? Click here to download & listen now!
Monday on The Robert Scott Bell Show 3-5PM EDT: Do we have any more eyewitness accounts of anyone in attendance at the BLM-Bundy stand-off? The host of Health Conspiracy Radio, Nick Brannigan is here to relate what he heard and saw on the ground there. Anyone arguing that this is a right versus left conflict is merely observing the scum floating on the top layer of a very polluted body of water. The rabbit (or in this case, turtle) hole goes way deeper. Does the Hegelian Dialectic have you? Hey kids, you may not have ADHD anymore! It might be SCT (Sluggish Cognitive Tempo). Which drug is recommended for that? How about junk food and bake sales in school? U.S. Department of Agriculture's Smart Snacks in School initiative kicks into gear and may kick out the vending machine goodies. What about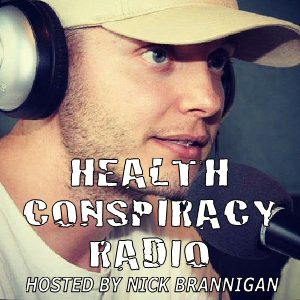 USDA meats inundated with antibiotic and steroid residues? What does your doctor's bedside manner and statin drugs have in common? We'll tell you, but it is opposite of what is reported in the HeatlhFinder.gov news story. Why did prominent Atlanta radio personality Captain Herb Emory die of a massive coronary at the age of 61? No, it's not because of cholesterol. Finally, are you ready for some Advanced Medicine? Why had polio, smallpox and whooping cough declined over the last century if vaccines weren't the reason? RSB and Dr. Rashid Buttar reveal the toxicological truth! Call with your questions at 1-866-939-2355. Listen in at www.NaturalNewsRadio.com.
It's time for Advanced Medicine Monday! Dr. Rashid Buttar and RSB explain why vaccinologists are in a panic. Why had polio, smallpox and whooping cough declined over the last century if vaccines weren't the reason? Could it have anything to do with the Law of the Terrain? While the vaccine-proponents are stepping up their attacks on anyone who questions the sanctity of childhood needles, 20% of the child patient population in Dr. Buttar's clinic come from the families of medical doctors. Do they know something that the CDC does not? The revolving door between Big Government and Big Pharma keeps the vaccine-injury holocaust revolving with no liability for those responsible. Those who know not history's origin are doomed to repeat it. On vaccine safety and efficacy – who's been manipulating data? Why is the song "Crazy" by
Gnarls Barkley a favorite of Dr. Buttar's? Could it be because we know too much? Or the fact that once you see the light, you cannot go back into the dark? Do all heroes risk their life in pursuit of the truth? We'll also provide some more sneak previews into the upcoming Autism One conference in Chicago May 2014. Dr. Buttar just confirmed his appearance at The Healing Revolution Summit July 18-20, 2014 in Asheville, NC. How can you get an Advanced Medicine Seminar in your city? Just get 49 of your friends together and contact info@drbuttar.com to learn the details. What kind of milk should you drink if you drink milk? More information will be pouring into this new A2A2 web site. Remember to pick up the international best seller "9 Steps To Keep the Doctor Away!" http://www.the9steps.com/ (if you buy the book, you can get a DVD for an incredible discount!) Facts on Toxicity. Call Dr. Buttar's clinic if you would like to learn more (704) 895-WELL (9355). Archives can be found at www.MedicalRewind.com/. For any health care providers who wish to set up their own private association, contact info@drbuttar.com and let him know of your interest. Because you are a listener to The RSB Show, your price to do so is greatly reduced! Remember, The 9 Steps to Keep the Doctor Away (if you buy the book, you can get a DVD for free!) and Facts on Toxicity. Check out the new website in preparation for Autism One: Autism Defined!
Question/Comments of the Day: Call 1-866-939-2355!
What else is in the news?
New attention disorder could equal a big new ADHD drug market. But is it legit? – FiercePharma The potential new disorder, dubbed sluggish cognitive tempo (SCT) and characterized by lethargy, daydreaming and slow mental processing, could be on its way to recognition as a legitimate condition, The New York Times reports.
healthfinder.gov – Study Ties Antidepressant Use in Pregnancy to Autism Risk in Boys But the risk is low, and it's important to treat depression in pregnant women, experts say.
UFC fighter Brandon Vera a special guest on the Robert Scott Bell show
Schools Get Ready to Rid Themselves of Any and All Junk Food (Including the Bake Sale Variety) | Video | TheBlaze.com
25% of Colorado foster kids on psychotropic – Washington Times A University of Colorado analysis found that more than 25 percent of Colorado's foster children in 2012 were prescribed psychotropic drugs and that about half of the children who were taking antipsychotics drugs were for "off-label" reasons not approved…
Surge in Prescriptions for Opioid Painkillers for Pregnant Women – NYTimes.com Doctors are prescribing opioid painkillers to pregnant women in astonishing numbers, new research shows, despite the fact that risks to the developing fetus are largely unknown.
healthfinder.gov – A Doctor's 'People Skills' Affects Patients' Health Comfortable relationship can be as beneficial as statins for heart problems, study finds.
Alternative media upstages lamestream media in world-class coverage of historic Bundy Ranch
Bundy Ranch: Fed Retreat was Psyop Next Wave Soon
3 metals you don't know you're eating | Fox News
healthfinder.gov – Swine Flu From 2009 Pandemic Also Struck Sea Otters: Study Scientists say finding shows marine animals may be yet another host of flu viruses. 

You can help get the Robert Scott Bell Show carried on your local talk stations! Just call the station and request they carry the show. Ask them to contact GCN by calling 877-996-4327 ext. 123 and asking for "John" who manages the affiliate broadcast relationships. John can get any local AM or FM radio station connected with the global feed so that they can carry the show.
What would you like to hear from The Robert Scott Bell Show in 2014? Call us at 1-866-939-BELL (2355) and let your voice be heard!
Need it faster? Want to know as soon as content is added? Want the daily show notes? Click Here to subscribe to The Robert Scott Bell Show content feed!
RSB's Mom's new book, A Life of Many Colors is available! The Kindle version went to #1 in Homeopathy and #3 in Holistic category recently. Way to go Mom!
Vaccines: Armed and Dangerous – All the Things They Don't Want You to Hear! Co-created by Jon Rappoport and RSB – Save $20 right now! http://programs.webseed.com/Vaccines_Armed_and_Dangerous.htm
Listen live here 3PM-5PM EDT: http://www.naturalnewsradio.com/ or here: http://www.talkstreamlive.com/talk_radio/robert_scott_bell.stream
Previous episodes of the Robert Scott Bell Show: http://www.naturalnewsradio.com/Archive-RobertScottBell.asp
Do you feel the call to help others who are not getting well with the help of modern medicine? Consider becoming a natural health provider! From nutrition to naturopathy – you can do it all at Trinity School of Natural Health! RSB approved! Call 1-800-428-0408.
Got hemp? CBD rich hemp oil! Call 866-273-8502 (enter coupon code SHW44) for 20% off introductory price! www.HempMedspx.com
RSB's favorite Whey Protein is One World Whey! Truly nondenatured and no casein! Enhance glutathione production like no other food can! Call 888-988-3325 or 864-895-6250.
Choose To Be Healthy for all of your whole food supplements, including GTF, Chromium, Selenium and Dr. Ohhira's Probiotics! 1-866-424-1077.
How to modulate immunity and get healthy no matter what the challenge? Think Carnivora! If you have been waiting for the perfect time to buy, NOW is the time! The promo code for the "Buy 2, Get 1 Free" special on the Carnivora capsules is "B21free" and is valid from Wednesday, March 12 until Wednesday March 26, 2014.
What does RSB drink? Visit Robert's Water to find out or call Paul at 1-800-337-7017!
What keeps RSB and TMB strong through the stress of travel and colder winter months? Beta-1,3D Glucan from Better Way Health! Call them at 1-800-746-7640.
Family Wellness kit, including remedies for vaccine injury! Call 1-800-543-3245. Available now for only $89.99 (price includes free shipping) for RSB Show listeners: http://www.kingbio.com/store/product.php?productid=16375&cat=0&page=1
What's the only kind of silver I take? Sovereign Silver. It's now available in the Natural News Store! Have you tried the First Aid Gel yet? No more Neosporin, ever!