Alex Jamieson, Delicious Vitality New Year's Resolutions, Dr. Buttar, Hashimoto's Reversed, Systemic Detoxification, Immune Modulation, Physiological Optimization, Ron Paul Iowa Caucus Updates and More on The Robert Scott Bell Show January 3, 2012
Welcome to 2012! What has RSB been up to? Here comes the first new show of the New Year! You don't want to miss it!
How will the NDAA impact your life as a reader of Natural News and listener to The RSB Show? What are the dangers of waging the phony "war on terror" against Americans here at home? http://www.naturalnews.com/034538_NDAA_American_citizens_indefinite_detainment.html
RSB welcomes Alex Jamieson to the program to transform our New Year for the better – through living food! From Supersize Me to Delicious Vitality! Get ready from some New Year's Resolutions that will change your life for the better! Check out her upcoming seminar here: http://deliciousvitality.com/ and http://deliciousvitality.com/work-with-alex/services/
Dr. Rashid Buttar, joins RSB for a special Tuesday edition of Advanced Medicine! Would you like to clear up the confusion surrounding diseases of the thyroid, including Hashimoto's? Do you know the difference between hyper-immunity and hypo-immunity and what causes them both? Should you immune boost or immune modulate? Why did Dr. Buttar contribute to Dr. Paul? What is the Icelandic miracle?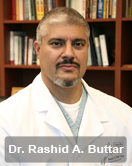 We'll do some systemic detoxification, immune modulation and physiological optimization on all levels today! www.MedicalRewind.com/ Remember, The 9 Steps to Keep the Doctor Away (now available in French, too)! http://www.the9steps.com/ (if you buy the book, you can get a DVD for an incredible discount!) and Facts on Toxicity http://www.factsontoxicity.com/
Here are some other stories we'll be covering on the show today:
Is 2012 the Year of Consciousness? With a little grace, it might be! http://www.naturalnews.com/034554_consciousness_awakening_2012.html
Does the NDAA apply to Americans? Mike Adams helps us find out now BEFORE you are indefinitely detained! http://www.naturalnews.com/034538_NDAA_American_citizens_indefinite_detainment.html
How many years does it take to suspend a medical doctor after 40+ malpractice suits? Medical licensure is about protecting bad doctors and bad medicine from the people, not the other way around! http://www.huffingtonpost.com/2011/12/28/robert-cattani-suspended_n_1172988.html
The international FDA police force is going after doctors over the border who claim to be able to cure cancer by ways unapproved by them… http://www.huffingtonpost.com/2012/01/02/stem-cell-scheme-arrests_n_1179614.html?ref=crime&icid=maing-grid7|main5|dl4|sec1_lnk3%26pLid%3D124311
Why does RSB do what he does? Here is a message from Lesley Swann that came in over the holidays: "Just wanted to wish you and your family a Merry Christmas.
Your guidance truly was an answer to prayer this year. I prayed before leaving for NN Austin that something would change in my health, as I was getting worse and worse in so many respects and God put you in my path to start me on this journey.
I'll be starting the new year 40 pounds lighter, feeling great, and with my severe depression that I've had since childhood rapidly disappearing thanks to my happier gut, new diet and nutrition.
I never thought my brain could heal, that it was all a genetic defect like my dad and grandmother. I'm on half the dose of prozac I was on in April now (the lowest dose I've ever been on), and I'm doing better than I ever have.
Some mild signs of tardive dyskinesia are starting to show up again, which means the dose is going to have to drop again soon. My brain is slowly but surely weaning itself off the Prozac and healing itself (and my doc is completely baffled by the changes). It's a slow process, as I've been on it for 20 years, but I'm trusting my body to tell me when it's ready.
I couldn't have made all this progress without your help. Thank you so much and Merry Christmas."
Facebook question from Kevin: "My wife is trying to deal with possible Hashimoto's disease and I was wondering if you could send us any resources. I bought the book you recommended on Type2 Hypothyroidism but he mentions that Hashimotos is a different animal that must be treated differently. I live in WV – two hours east of Columbus, OH. Thank you for all you do!!" Answers on today's show!
Ron and Rand Paul – a double dose of liberty! http://www.washingtonpost.com/politics/ron-and-rand-paul-a-double-dose-of-liberty/2012/01/02/gIQAtWr1WP_story.html
Have members of Congress who supported the NDAA signed their own arrest warrant? http://naomiwolf.org/2011/12/how-congress-is-signing-its-own-arrest-warrants-in-the-ndaa-citizen-arrest-bill/
What is the Icelandic economic miracle and can it be duplicated here or in other countries around the world? http://www.positivenewsus.org/editions/fal11/fal1105.html
World's biggest economies better learn a thing or two from Iceland! $7.6 trillion is coming due!!! http://www.bloomberg.com/news/2012-01-03/world-s-biggest-economies-face-7-6-trillion-bond-tab-as-rally-seen-fading.html
The old media keeps trying to marginalize Ron Paul – are they succeeding? http://www.washingtonpost.com/national/gop-presidential-candidate-ron-paul-returns-to-iowa-to-campaign-with-son-sen-rand-paul/2012/01/02/gIQA5y5GWP_story.html?tid=pm_national_pop
Fake Mitt Romney endorses Ron Paul! You've got to see this! http://www.youtube.com/watch?v=6Hvuru-Slls
Listen live here 12Noon-2PM EST: http://www.naturalnewsradio.com/
or here: http://www.talkstreamlive.com/talk_radio/robert_scott_bell.stream
In case you missed my broadcast from Sunday (01/01/12) http://www.robertscottbell.com/?p=5314 on GCN from this past Sunday, you can still listen to it here: Jeffrey Smith, no-GMO March to the Sea, Jon Rappoport, Executive Branch Assassination Tango, Gold Backing, Nutrition Lacking and more! Show streams on in case you missed it: http://www.gcnlive.com/programs/robertScottBell/
Sign up for email alerts here: www.NaturalNews.com/RobertScottBell
Previous episodes of the Robert Scott Bell Show: http://www.naturalnewsradio.com/Archive-RobertScottBell.asp