Autism One Jenny McCarthy Generation Rescue, Brian Hooker PhD Brings CDC Down to Its Knees, Digestive Disorders, Camel Milk, Barry Smeltzer, Katheryne Pirtle Performance Without Pain and More on The Robert Scott Bell Show (GCN) broadcast for May 27, 2012, 1PM-3PM EDT
Special broadcast from Autism One Conference in Chicago, Illinois, thanks to Sovereign Silver, King Bio and One World Whey!
Hour 1

– Camel Milk, yes, Camel Milk! Barry Smeltzer, Katheryne Pirtle Performance Without Pain, Helpful Advice for Healing Digestive Disorders…
Could Camel's Milk help you or your child heal from gut inflammatory disorders? Barry Smeltzer joins me from Healing Provisions to reveal the many fascinating properties coming from the camel kingdom! More Vitamin C, Iron and many other bioavailable nutrients, good fat, Immunoglobulins and more! https://www.facebook.com/healingprovisionspllc
Resources: http://www.camelmilkforsale.com/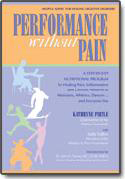 Clarinetist Katheryne Pirtle joins me to share her amazing recovery from gastrointestinal distress by changing her diet and lifestyle! What did she do and how can you have performance without pain? Tune in and find out how to overcome chronic pain, acid reflux, gluten intolerance, malabsorption and more. The Weston A. Price is right! http://performancewithoutpain.com/
Hour 2 – Jenny McCarthy Age of Autism, Brian Hooker, PhD Brings CDC to Its Proverbial Knees, Vaccine Thimerosal Mercury Link to Autism and More!
Jenny McCarthy joins RSB to discuss vaccines, autism and her upcoming projects in film and television.  http://generationrescue.org/
Breaking News! Brian Hooker, PhD returns to The RSB Show to reveal even more damning information about the lies emanating from CDC claiming that there is no link between vaccines and autism! http://mercury-freedrugs.org/
Super Nutrition plus Adaptogenic support! Shen-trition! http://www.shentrition.com/ and http://www.getshen.com and http://www.shen-life.com Call 1-866-497-7436 for more information.
RSB's favorite Whey Protein is One World Whey! Truly undenatured and no casein! Enhance glutathione production like no other food can! 1-888-988-3325. http://www.sgn80.com/one-world-whey
Choose to be healthy for all of your whole food supplements, including GTF, Chromium, Selenium and Dr. Ohhira's Probiotics! http://choosetobehealthy.com/ 1-866-424-1077.
Limited time offer! Family Wellness kit, including remedies for vaccine injury! Call 1-800-543-3245. Available now for only $89.99 (price includes free shipping) for RSB Show listeners: http://www.kingbio.com/store/product.php?productid=16375&cat=0&page=1
What's the only kind of silver I take? http://sovereignsilver.com/
Up your EPA/DHA! Essential fats? http://www.nordicnaturals.com/ Reduce inflammation and anxiety simultaneously!
Sign up for email alerts here: www.NaturalNews.com/RobertScottBell
Previous episodes of the weekday Robert Scott Bell Show: http://www.naturalnewsradio.com/Archive-RobertScottBell.asp
You can reach The RSB Show 24/7 by calling 1-866-939-2355!