Bill Posey unleashes CDC whistleblower on Congress, media silence, Jonathan Emord Sacred Fire of Liberty, C4L's Norm Singleton & more!
The Robert Scott Bell Show July 30, 2015 Click here to download and listen now!
Thursday on The Robert Scott Bell Show 7-9PM EDT: Are you ready for the Sacred Fire of Liberty to be rekindled? FDA Dragonslayer Jonathan Emord is back in studio and ready to lay waste to the bureaucratic oligarchy! What is the latest on the GMO friendly DARK Act? Why is it that progressives will not stand firm with constitutional conservatives against corporate welfare? True progressives would oppose corporatism. Campaign for Liberty's Norm Singleton returns to call out the phony conservatives like Sen. Mitch McConnell who pay lip service to economic freedom while propping up global banking cartels and disallowing a real vote on repealing Obamacare. Are there any standing against such a pharmaceutical and insurance Obamination besides Ted Cruz, Rand Paul and Mike Lee? How else is Congress violating the Constitution this week? Perhaps by giving in more power to a liberty-killing bureaucracy known as the IRS? What else will you allow them to do to drive away with your freedom?
Where is the media coverage of Congressman Bill Posey's testimony on the House floor earlier today regarding CDC whistleblower William Thompson, PhD? Thus far, we have only found one mention in the Orlando Sentinel, a newspaper that covers Posey's district. Why isn't this front-page news? It's got everything! Disease, death, corruption, scandal on an international level and more! Could it be that any story calling into question the safety of vaccinations violates the 3rd rail of medical/economic politics? When you hear of corruption in other areas of government, the mainstream news goes wall-to-wall.
The…co-authors…brought a big garbage can into the meeting room… [and put the documents]…into a huge garbage can. – CDC Senior Scientist Dr. William Thompson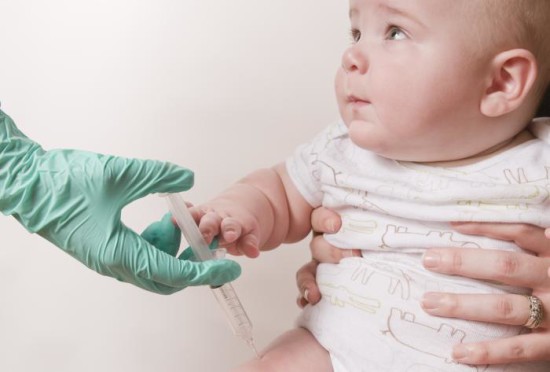 Since they won't cover it, RSB and Super Don will! Sharyl Atkisson did an excellent job with her coverage, as always. You gotta wonder how reported in the corporate media get to sleep at night. Drugs. Lots of FDA-approved pharmaceutical drugs. And vaccines. Estimates project a $100 billion market if the government media complex cooperates. By the sounds of silence, it looks like they are cooperating.
The omitted data suggested that African American males who received the MMR vaccine before age 36 months were at increased risk for autism. –CDC Senior Scientist Dr. William Thompson
Please send a message to Patricia.Febro@mail.house.gov.  "I support Bill Posey and thank him for his testimony today regarding the CDC's intentional destruction of documents. I am grateful William Thompson retained hard copies documenting the truth and as a parent of a vaccine injured child, I am requesting full investigation into this issue."
Then RSB answers Questions of the Day about autoimmune diseases like Lupus and Rheumatoid Arthritis (RA). Plus, essential fats for safe inflammation reduction! Finally, Hoofnagle the Science Cat body slams Orac for hypocritical insolence over his attack on Posey and the CDC whistleblower news update!
Call with your questions at 1-866-939-2355. Listen in at www.NaturalNewsRadio.com.
Question of the Day: 1) Hi Dr. Robert, To add to my question from yesterday about RA and chemotherapy; when battling the autoimmune disease naturally, do you think supplements in addition to proper diet would help excel healing? Also, is there a specific supplement or supplement line you
think highly of? My step-father asked my opinion on Youngevity's Mighty 90, are you familiar with this brand or product? Look forward to you talking tonight, ~ Sara
2) Hi Dr. Robert, I really enjoyed listening to the show yesterday and your recollection and sharing of Dr. Nick's memorial services. Like always, I enjoyed hearing what Ty had to say, also!! $60k-$110k for one chemo shot that is killing us!!! What geniuses they are to have he population pay to be killed!!! They are being paid for murder. Oh my. I thought $4500 for a hair test from Dr. Nick was a lot. The only reason it seemed overwhelming is because, of course, at the moment, insurance does not cover Dr. Nicks therapy.
Back on track, I just wanted to write in to say thank you for addressing my question on air, I look forward to tonight's show. Also, I recently learned of a wonderful, homeopathic, "radical," motivated young doctor, Dr. Kelly Brogan, who had been studying and reviewing Dr. Nick Gonzalez's clinical work since this January. I have subscribed to her YouTube channel and I would love to hear her on your show in the future! She's a "no box thinker," like minded, of course like all homeopaths, that the power to heal is in us!!!!
Thank you for all you do! Sara Hawrylciw
3) First off, love your show. I used to take cod liver oil until the whole fish scare the past handful of years, while I know that fish is VERY beneficial to your health, some products I discontinued, this includes cod liver oil (because cod happens to be one of the most contaminated fish), and fish oil, specifically the nordic naturals brand. Thing is, I recently sustained a second achilles injury and recall that fish oil assists with inflammation. I also recall that cod liver oil is high in A and D and since I am no longer out getting much sun these days (confined to the house), I am wondering if there is a brand I can take without worrying about mercury in particular or any other toxic compounds. Out of curiosity, I was looking up cod liver products and one company that really stood out was green pasture. They posted this interesting mercury myths page on their website. Please have a look and tell me what you think. ~ B
http://www.greenpasture.org/fermented-cod-liver-oil-butter-oil-vitamin-d-vitamin-a/mercury-myths/
More upcoming RSB events:
What else is in the news?
SACRED FIRE OF LIBERTY EMORD/SINGLETON
The DARK act/Exim bank renewal – how come the big business community always gets what they want
True progressives oppose (corporate) welfare
If it's Wednesday Congress is violating the Constitution
Why Ted Cruz, Rand Paul, and Mike Lee are heroes
Congress given new powers to IRS instead of cutting spending
HOUR 2
BILL POSEY/WILLIAM THOMPSON – CDC Scientist: 'We scheduled meeting to destroy vaccine-autism study documents'
Send a message to Patricia.Febro@mail.house.gov. – "I support Bill Posey and thank him for his testimony today regarding the CDC's intentional destruction of documents. I am grateful William Thompson retained hard copies documenting the truth and as a parent of a vaccine injured child, I am requesting full investigation into this issue."
MEDIA BLACKOUT? Posey looking at whistleblower's CDC autism documents
HOOFNAGLE CALLS OUT ORAC – LOGICAL FALLACY WHACK-A-MOLE: The return of the revenge of the "CDC whistleblower"
You can help get the Robert Scott Bell Show carried on your local talk stations! Just call the station and request they carry the show. Ask them to contact GCN by calling 877-996-4327 ext. 123 and asking for "John" who manages the affiliate broadcast relationships. John can get any local AM or FM radio station connected with the global feed so that they can carry the show.
What would you like to hear from The Robert Scott Bell Show in 2015? Call us at 1-866-939-BELL (2355) and let your voice be heard!
Need it faster? Want to know as soon as content is added? Want the daily show notes? Click Here to subscribe to The Robert Scott Bell Show content feed!
Listen live here 7PM-9PM EDT: http://www.naturalnewsradio.com/ or here: http://www.talkstreamlive.com/talk_radio/robert_scott_bell.stream
Previous episodes of the Robert Scott Bell Show: http://www.naturalnewsradio.com/Archive-RobertScottBell.asp
We are excited to introduce you to the extraordinary properties of fulvic acid in Inflamagone, Super Earth Energy and Digestive Detox! Call (208) 580-4424 for Dr. Nuzum's Vitality for Life!
How does BUY ONE GET ONE FREE on EVERY CBD PRODUCT SOUND? Right now for just RSB Show listeners. Call Cannavest at 855-758-7223 or 855-PLUS CBD. Use code RSB50
 What keeps RSB and TMB strong through the stress of travel and colder winter months?Better Way Health Beta 1.3-D Glucan! Call them at 1-800-746-7640.
Take advantage of this incredible deal on One World Whey! 1-888-328-8840! HAPPY NEW YEAR! Check out this successful and safe Fat Loss Package!
Immune modulation from the botanical world? Of course. What do RSB and TMB and family use? Carnivora, of course! Call 1-866-836-8735.Click Here To Receive Our Free Video Newsletter

What does RSB drink? Visit Robert's Water to find out more! ECHO 7 hydrogen-enriched water is even better! Call 1-800-337-7017!
Choose To Be Healthy for all of your whole food supplements, including GTF, Chromium, Selenium and Dr. Ohhira's Probiotics! 1-866-424-1077.
Family Wellness kit, including remedies for vaccine injury! Call 1-800-543-3245. Available now for only $89.99 (price includes free shipping) for RSB Show listeners: Click here!
What's the only kind of silver I take? Sovereign Silver. It's now available in the Natural News Store! Have you tried the First Aid Gel yet? No more Neosporin, ever!