Chris Kilham Medicine Hunter, Rhodiola Anti-depressant, Artemesin for Malaria, Dr. Anthony Kleinsmith, Immune Tree Colostrum, Autism Remedies, Bowel Health, Detoxification, Acid/Alkaline, Diabetic Kidneys, Innate Immune Response, Liam Scheff Book Party, Caveman Blogging and More on The Robert Scott Bell Show May 31, 2012

Could it be that weaker immune systems make you more susceptible to infections of all kinds? Someone actually funds studies to confirm Captain Obvious, but instead of rebuilding the immune system, your Taxpayer dollars are then used to fund research into more drugs and vaccines. Are you ready for a separation of medicine and state yet? You could always take loads of FDA approved medicines to control your blood sugar. You didn't really need those kidneys, did you? RSB will explain that and more today…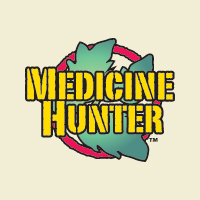 Maca has been cultivated as a life-sustaining substance in the Andes for 2000 years. It is legendary for delivering energy, mental clarity, and enhancing libido. Rhodiola rosea, one of the great botanicals, originates from both Siberia and the Tian Shan mountain range of northwestern China. Its anti-stress and fatigue-fighting properties are well known and have ensured its popularity in traditional medicine for hundreds of years.
Did you know about Artemesin for malaria? The "Indiana Jones of Natural Medicine" (as he was dubbed by CNN), Chris Kilham, will take you on a fascinating journey to the remote homes of these powerhouse herbal supplements and discuss their applications in modern life to restore vitality and relieve stress. Chris Kilham, Medicine Hunter and Explorer in Residence at the University of Massachusetts, Amherst, has trekked to over 20 countries in search of plant medicines with proven efficacy. His recent travels have brought him to the Himalayas, the Amazon Rainforest, the Peruvian Andes, China, Siberia, Vanuatu South Pacific, Thailand, Malaysia, and Morocco. The author of 14 books, Kilham has appeared as a guest expert on over 1500 radio programs and more than 500 TV shows worldwide including the Dr. Oz Show, ABC, CBS, NBC, PBS, CNN, MSNBC, BBC, and NPR. He is a regular contributor to the Fox News Health. http://medicinehunter.com/chris
Dr. Anthony Kleinsmith, from Immune Tree, returns to discuss the role of colostrum in gastrointestinal recovery and the autism spectrum. Dr. K is considered one of the world's leading authorities on colostrum. Autism is a general term used to describe a group of complex developmental brain disorders known as Pervasive Developmental Disorders (PDD). The other pervasive developmental disorders are PDD-NOS (Pervasive Developmental Disorder – Not Otherwise Specified), Asperger's Syndrome, Rett Syndrome and Childhood Disintegrative Disorder. Many parents and professionals refer to this group as Autism Spectrum Disorders.
Colostrum has been shown to be beneficial on many levels for those with Autism and you can read about it <http://www.robertscottbell.com/?p=6426>. Another opportunity to create wellness is to reduce the amount of toxins and heavy metals with LimuZ6. <http://www.robertscottbell.com/?p=6481> Call 1-877-295-1269 if you need additional information. https://www.immunetree.com/science.php DIS10 is the code to use when ordering for an additional 10% off.
Liam Scheff is in Maine with the elves in Aimee's Livin' Magic Kitchen! Aimee (the chocolatier) and her husband Denny Perrin ( a professional artist and painter) have been reading "Official Stories," and walking down memory lane, and enjoying the book. Denny will be posting a review in the near future on their blog: http://liveinmagic.com/
Call us at 1-866-939-BELL (2355) with your questions or comments!
Other stories we might cover on The RSB Show today:
Aggressive glucose control by FDA-approved drugs – good for the kidneys or bad? What do you think? http://www.medicalnewstoday.com/releases/245922.php Wouldn't they be better off taking 100mcg of GTF Chromium 3 times daily? http://gtfchromium.com/
Did you know that babies are more vulnerable to viral infection if their immune system is weak? Should be a Moment of Duh… http://news.yahoo.com/babies-vulnerability-colds-tied-immune-response-birth-160432856.html
Caveman blogger Steve Cooksey is back in the news! He's suing the NC State Board of Dietetics for First Amendment violations. http://charlotte.cbslocal.com/2012/05/30/blogger-state-agency-censored-online-health-food-advice-column/ Check out the YouTube that give a pretty concise background: http://youtu.be/L5EixDJ25Lc and http://www.ij.org/north-carolina-free-speech-release-5-30-2012
Here's a great blog by Ginger Taylor on why both Democrat leftists and Republican rightists do not get the autism debate: http://adventuresinautism.blogspot.com/2010/11/why-conservatives-dont-get-autism.html
Vaccines: Armed and Dangerous – All the Things They Don't Want You to Hear! Co-created by Jon Rappoport and RSB – Save $20 right now! http://programs.webseed.com/Vaccines_Armed_and_Dangerous.htm
How can you get 300 bucks worth from Shentrition for only $150? http://www.getshen.com/deal.html
What are people saying about Liam Scheff's Official Stories? You can't put it down! http://liamscheff.com/2012/05/official-stories-review-page/
Upcoming Events:
The Health Freedom Expo is coming up in Chicago June 15-17, 2012! Make your plans now! http://healthfreedomexpo.com/site/ See you there!
Do you know where you are going to be June 29-30, 2012? How about New York City for Alive New York? http://www.alivenewyork.com/index.html Have you voted yet? The Robert Scott Bell Show is nominated as best health radio show! http://www.alivenewyork.com/alive-radio-award.html#pd_a_6068736#pd_a_6068736
Listen live here 12Noon-2PM EST: http://www.naturalnewsradio.com/ or here: http://www.talkstreamlive.com/talk_radio/robert_scott_bell.stream
In case you missed my broadcast from Sunday (05/27/12) on GCN http://www.robertscottbell.com/?p=6451 from this past Sunday when RSB interviewed Jenny McCarthy about vaccine damage, Brian Hooker on bringing down the CDC with its vaccine lies, Barry Smeltzer on the healing properties of camel milk, and Katheryne Pirtle on the Weston Price perspective on Performance Without Pain, you can listen here: http://www.gcnlive.com/programs/robertScottBell/archives.php
Sign up for email alerts here: www.NaturalNews.com/RobertScottBell
Previous episodes of the Robert Scott Bell Show: http://www.naturalnewsradio.com/Archive-RobertScottBell.asp