Diabetes Warrior Steve Cooksey, NC Dietetics Board Attacks 1st Amendment, David Steinman Green Patriot for Congress, Nuclear Dangers, Health & Medical Freedom, Cloning GMO Sheep for Nuts, Ron Paul Delegate Strategy Succeeds and More on The Robert Scott Bell Show April 25, 2012
Cloning GMO sheep? Why? Can't you just eat nuts and leafy greens if you want polyunsaturated fats? More from the marvels of blind science! Perhaps this would be a job for junk science superheroes? Did you ever wonder why the government subsidizes something to make it below-market-value-super-cheap so that it can then tax it and make it super-expensive. We'll show you how government lives the Forrest Gump motto, "Stupid is as stupid does." Plus, did RSB really endorse a Green Party candidate for Congress? Yes, he did and he'll explain why today! We'll talk health and medical freedom, nuclear power dangers, alternative energy grids and the Ron Paul delegate strategy that the old media is too frightened to discuss!
What would happen if you overcame diabetes through a better diet and other lifestyle changes? You would be happy, right? You might even want to share the good news with your friends and other interested people. What if you blogged about it while living in North Carolina? You'd be considered a criminal! I wish I were kidding! Steve Cooksey is learning first-hand that the 1st Amendment no longer exists, especially if you dare share nutritional information unapproved by government or the monopoly it grants to dunderheaded dietitians. Could they be coming after The RSB Show and Natural News next? Where do you draw the line? Steve is not backing down and has become the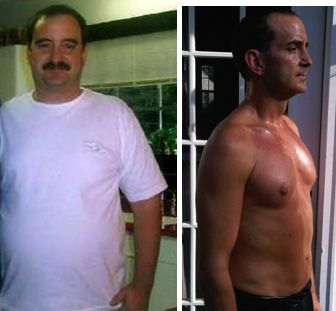 "Diabetes Warrior" in order that others may benefit from his hard won healing. http://www.diabetes-warrior.net/diabetes-support/ State threatens to shut down nutrition blogger: http://www.carolinajournal.com/exclusives/display_exclusive.html?id=8992 How did I first learn of Steve? From Tom Woods: http://www.tomwoods.com/blog/diabetic-defies-state-approved-diet-state-threatens-jail/
David Steinman, editor of the Doctor's Prescription for Healthy Living, is running for Congress in California's District 33 against Henry Waxman. Would you like to help send an anti-dietary supplement corporate shill home from the U.S. Congress and replace him with a freedom-loving environmentalist? This should be fun! http://www.steinman2012.com/ and https://www.facebook.com/#!/pages/David-Steinman-for-Congress-2012-District-33/119313771509382 and http://www.freedompressonline.com/ RSB says, "David is a champion for environmental causes, certainly a matter of heart for the Green Party, but he speaks fearlessly for practical, local solutions that can work right now. As creator and editor of Healthy Living magazine, David's very public defense of health freedom makes him a valuable and needed voice in a district where Waxman has repeatedly sold out to corporate interests. David Steinman is truly a man of the people of District 33."
Call us at 1-866-939-BELL (2355) with your questions or comments!
Other stories we might cover on The RSB Show today:
Who need nuts and leafy greens when you can eat cloned GMO sheep? http://news.yahoo.com/worm-turns-sheep-clone-good-fat-china-scientists-060649441.html
Maybe North Carolina could go after Naturopaths next! It looks like there is more scientific evidence that natural approaches to diabetes are working! What will the American Diabetes, Dietetics and Medical Associations do to keep their monopoly on the treatment and management of disease? http://www.medicalnewstoday.com/articles/244462.php
Would you pay a hundred bucks for a pack of cigarettes? How about a can of HFCS-laced soda? Both are subsidized by government to make them artificially cheap so they can tax them to make them artificially expensive. Stupid is as stupid does? http://www.foxnews.com/health/2012/04/23/100-for-pack-cigarettes/?utm_source=feedburner&utm_medium=feed&utm_campaign=Feed%3A+foxnews%2Fhealth+%28Internal+-+Health+-+Text%29
Romney nomination in doubt! Brokered convention looks more likely every day! http://www.whiteoutpress.com/articles/q22012/romney-nomination-in-doubt-brokered-convention-likely647/
FOX News admits that Ron Paul could win Iowa? I've got news for them – he already has! http://www.youtube.com/watch?v=pOXJt1ahVsE
Rupert Murdoch must be having a conniption fit as Ron Paul keeps rising! What's inevitable? http://www.youtube.com/watch?v=wDRbIGqrXNk&feature=share
MSNBC's Rachel Maddow covers the fact that Ron Paul won Iowa and Minnesota! http://www.youtube.com/watch?v=EfS1x5RnZZQ&feature=youtu.be
Thank goodness for the S-Men for saving us from the ravages of herbal medicine, raw milk and other dietary supplements unapproved by the Fear and Death Administration! http://www.naturalnews.com/035677_S-Men_science_superheroes.html
Dr. Buttar will be speaking this Saturday, April 28th at the Best Answer for Cancer Foundation's 10th Annual International IPD/IPTLD Integrative Cancer Care Conference. He will be speaking for the general public at 11:30 AM – Saturday, April 28th at the Hilton Dallas/Southlake Town Square in Southlake, Texas.  For a complete schedule and/or to register, download this PDF file: http://iptforcancer.com/conference/docs/2012-conference-public-agenda.pdf If you are a physician, Dr. Buttar will be speaking to Doctors at 8:00 AM.  If you are a physician, visit: http://www.iptforcancer.com for more information about IPT For Cancer.
Will you be at the Autism One Conference in Chicago May 23-27, 2012? Hope to see you there! http://www.autismone.org/content/2012-autismone-conference
The Health Freedom Expo is coming up in Chicago June 15-17, 2012! Make your plans now! http://healthfreedomexpo.com/site/ See you there!
Vaccines: Armed and Dangerous – All the Things They Don't Want You to Hear! Co-created by Jon Rappoport and RSB – Save $20 right now! http://programs.webseed.com/Vaccines_Armed_and_Dangerous.htm
Do you know where you are going to be June 29-30, 2012? How about New York City for Alive New York? http://www.alivenewyork.com/index.html Have you voted yet? The Robert Scott Bell Show is nominated as best health radio show! http://www.alivenewyork.com/alive-radio-award.html#pd_a_6068736#pd_a_6068736
Listen live here 12Noon-2PM EST: http://www.naturalnewsradio.com/ or here: http://www.talkstreamlive.com/talk_radio/robert_scott_bell.stream
In case you missed my broadcast from Sunday (04/22/12) http://www.robertscottbell.com/?p=6180 on GCN from this past Sunday when RSB hosted a special Earth Day broadcast. David Steinman, editor of the Doctor's Prescription for Healthy Living, dropped by to update us on his race against Henry Waxman in California's 33rd District. Did RSB really endorse a Green Party candidate? http://www.steinman2012.com/ You'll have to download it to find out! Plus, 30 mind-blowing reasons why you should be "happy" to pay your "fair" share! You gotta hear it to believe it! Listen here: http://www.gcnlive.com/programs/robertScottBell/archives.php
Sign up for email alerts here: www.NaturalNews.com/RobertScottBell
Previous episodes of the Robert Scott Bell Show: http://www.naturalnewsradio.com/Archive-RobertScottBell.asp