Dr. Buttar Advanced Medicine, ENOX2 Cancer Protein Tests and Cures, Michael Schmidt Food Independence Declaration Minnesota, Raw Milk Freedom, Theresa Deisher, Genetic Vaccine Contamination, Stem Cells, Autism One Conference, and More on The Robert Scott Bell Show May 14, 2012
What's the latest from the Declaration of Food Independence protest in Minneapolis this morning? Health freedom, food freedom and farm freedom activist Michael Schmidt calls in from the event with an update. Time permitting, we'll also cover what's going on in Canada s well… http://rawmilkfreedomriders.wordpress.com/
Theresa Deisher, PhD., from Sound Choice Pharmaceutical Institute, conducts research into the biologic and physiologic consequences of using aborted fetal material for drug, vaccine and cosmetic production. She joins RSB for Advanced Medicine Monday to discuss the many toxic and genetic "poisons" contaminating vaccines and contributing the explosion of the autism spectrum in children. What is "decorated" DNA? How long has the FDA known about this genetic contamination? Is it really possible to "green" a vaccine? Why do these adjuvants and super-agonists cause autoimmunity and cancer? Dr. Deisher is an internationally renowned expert in the field of adult stem cell therapies and regenerative medicine. Her discoveries, particularly in the fields of cardiovascular biology and stem cell research, continue to be considered some of the most significant in the scientific community, including her initial discovery and identification of adult heart stem cells. This promises to be a most engaging discussion.
Please pardon me if we get a little egg-heady, but you can ask more questions at Autism One May 23-27, 2012. http://soundchoice.org/ and http://soundchoice.org/leadership.html and http://www.autismone.org/content/2012-autismone-conference
Dr. Rashid Buttar returns for some more Advanced Medicine Monday to reveal a new screening option for detection of cancer and its remediation! We will discuss the work of Dr. James Morre on ENOX2 http://www.researchgate.net/researcher/40040888_D_James_Morre with over 1,000 papers published in research journals! If you love science, read this: http://www.google.com/url?sa=t&rct=j&q=&esrc=s&source=web&cd=4&sqi=2&ved=0CHYQFjAD&url=http%3A%2F%2Fwww.intechopen.com%2Fdownload%2Fpdf%2F35600&ei=EBexT9SlOIre9ATS2-ThCA&usg=AFQjCNH95-g1i5tN8vIYjLFhTP5pqVQdvQ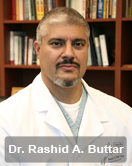 Call Dr. Buttar's clinic if you would like to find out how you can take the test at (704) 895-WELL (9355). We'll also answer a listener question from Ashley, who asks about Tuberous Sclerosis and if anything can be done more naturally to relieve it. Dr. Buttar will discuss some options. Finally, we'll talk about the myriad of vaccine toxins, including the genetic contamination issue that I will talk about in the first hour with Dr. Deisher. All this and more only on Advanced Medicine Monday on The RSB Show! www.MedicalRewind.com/ Congratulations to Dr. B and "The 9 Steps to Keep the Doctor Away!" now recognized as a 2012 Hoffer Book Award Winner! http://www.the9steps.com/ and http://www.hofferaward.com/HAbookwinners.html#grand (if you buy the book, you can get a DVD for an incredible discount!) and Facts on Toxicity http://www.factsontoxicity.com/
Call us at 1-866-939-BELL (2355) with your questions or comments! Ashley Bryant asks: "My son has tuberous sclerosis complex with uncontrolled seizures and one brain surgery already. We have tried so many medications and still have them with global developmental delays. I was wondering about natural remedies like passion flower in addition to meds diet etc…" Dr. Buttar answers…
Other stories we might cover on The RSB Show today:
Raw Milk Moms take on the Minnesota Food Police! http://www.wnd.com/2012/05/mad-moms-to-food-police-well-eat-what-we-want/
The r3VOLution continues! Ron Paul wins Arizona! http://dougwead.wordpress.com/2012/05/14/ron-paul-arizona-upset-win-is-game-changer/
Vaccines: Armed and Dangerous – All the Things They Don't Want You to Hear! Co-created by Jon Rappoport and RSB – Save $20 right now! http://programs.webseed.com/Vaccines_Armed_and_Dangerous.htm
Upcoming Events:
Will you be at the Autism One Conference in Chicago May 23-27, 2012? RSB will see you there! http://www.autismone.org/content/2012-autismone-conference
The Health Freedom Expo is coming up in Chicago June 15-17, 2012! Make your plans now! http://healthfreedomexpo.com/site/ See you there!
Do you know where you are going to be June 29-30, 2012? How about New York City for Alive New York? http://www.alivenewyork.com/index.html Have you voted yet? The Robert Scott Bell Show is nominated as best health radio show! http://www.alivenewyork.com/alive-radio-award.html#pd_a_6068736#pd_a_6068736
Listen live here 12Noon-2PM EST: http://www.naturalnewsradio.com/ or here: http://www.talkstreamlive.com/talk_radio/robert_scott_bell.stream
In case you missed my broadcast from Sunday (05/13/12) on GCN from this past Sunday http://www.robertscottbell.com/?p=6353 when RSB interviewed Chris Barr on breast feeding, obesity, radiation remedies; and Liam Scheff about more Official Stories including Polio and Darwinism! Listen here: http://www.gcnlive.com/programs/robertScottBell/archives.php
Sign up for email alerts here: www.NaturalNews.com/RobertScottBell
Previous episodes of the Robert Scott Bell Show: http://www.naturalnewsradio.com/Archive-RobertScottBell.asp