Dr. Frank King Healing Revolution, Blood-Kidney Detox, Urinary Tract Infections Beyond Cranberry, Insomnia Fat Cell Insulin Resistance, Whooping Cough Collectivist Cocooning, Anti-Seizure Drug Weight Loss, Sara Burrows Uncovers Dastardly Dietetic Free Speech Deficiency, Diabetes Warrior Steve Cooksey Legal Health Update and More on The Robert Scott Bell Show October 19, 2012
Whoop it up? The next layer of vaccine propaganda reaches a new low as medical authorities are insisting that entire families get the pertussis shot in order to prevent whooping cough in babies who cannot get the vaccine. Why? They call it Cocooning. I call it crazy. There is no such thing as herd immunity. That comes from the Marxist fantasy of Medical Collectivism, not medicinal reality. You do not get sick as a group, only as an individual. Of course, that fact seems to have bypassed most DUH-greed medical professionals… What else is on tap today?
Anti-seizure medication for weight loss – new patent or off label?
Anti-depressants increase potential for brain bleeds.
Space-age sports bra for cancer detection…
Who lives longer after cancer – your Moment of Duh…
UTI and Kidney infections…
Sleep support for insomnia…
Freedom of Speech in nutrition threatened by dietetics and Big Food…
Happy Friday! Dr. Frank King returns with some more Healing Revolution, with news of remedies for Urinary Tract Infections (http://kingbio.com/articles/Uti.html), Incontinence and more! You have not heard about this yet? Might you be too alkaline so that even cranberry extract cannot help you? What role does stress and adrenal burnout play in UTI and kidney function? Maybe a Blood-Kidney Detox is in order! Also, we'll cover critical issues of sleep – as in, you may not be getting
enough. Could this be the reason that you cannot lose weight? What roles do sunlight and exercise play in a good night's regenerative sleep? Help for the pineal gland and much more is on its way! The Healing Revolution is on! Call 1-800-543-3245 if you would like more information.
http://kingbio.com/drking.html and Family Wellness Kit: http://www.kingbio.com/store/product.php?productid=16388 UTI Remedies: http://kingbio.com/store/product.php?productid=16268 Sleep Aid: http://kingbio.com/store/product.php?productid=16142 Healthy Mind/Body Appraisal: https://www.kingbio.com/docs/PHA_mind-and-body.pdf Stock up now on another super food, Carolina Bison http://carolinabison.com/ and DK Natural Meats http://dknaturalmeats.com/
Call us at 1-866-939-BELL (2355) with your questions or comments!
Working on a tip from ANH-USA, a reporter discovers internal documents detailing the true motives of the dietetics board. An investigative reporter for the Carolina Journal, Sara Burrows, has obtained a document showing that the board's investigation included athletic trainers, a nurse, a pharmacist, and even Duke University's Integrative Medicine department. All have been accused of the same "crime": practicing nutrition without a license. According to Burrows, the board, which is supposed to represent licensed professionals working in the field of diet and nutrition, is
"interested in anyone who gives advice about what people should eat….If the accused is found guilty of 'assessing' someone's dietary needs and 'counseling' that person as to what she should eat [without a proper license], he is told to stop. If he refuses, he could be convicted of a misdemeanor, forced to pay fines and even sent to jail." RSB welcomes the return of Sara to go where the old media will not in uncovering Big Food's nefarious schemes to stifle dietary dissent and free speech! http://www.anh-usa.org/journalist-uncovers-dietetics-board-campaign-to-limit-speech-and-competition/ and http://foodriotradio.com/
The RSB Show has been reporting for years that the American Dietetics Association (ADA) was hell-bent on wiping out all competition to its licensed dietitians. Their desire for licensure has nothing to do with protection the public and everything to do with grabbing and maintaining a monopoly stranglehold on nutritional information. It turns out that bloggers are not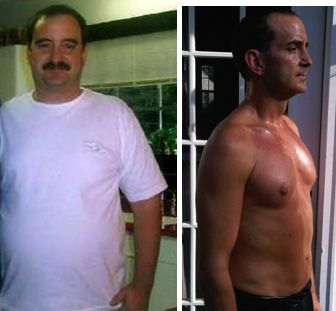 the only target. We'll check in with Diabetes Warrior and nutritional blogger Steve Cooksey to find out the status of his lawsuits against the NC State Board of Dietetics. Is he really still well eating a Primal Diet? We'll find out. Say hello to genuine health and nutritional freedom. http://www.diabetes-warrior.net/diabetes-support/ and http://www.forbes.com/sites/michaelellsberg/2012/07/10/american_dietetic_association_2/
More stories:
Look no further than this video to know that the field of dietetics is embarrassing to anyone with 1/4 of a brain and that dietitians are idiots. Watch the video before commenting. http://www.aol.com/video/the-truth-about-aspartame-safety/517509844/
Nutrition/Dietietic board cast net far beyond just paleo blogger… http://www.carolinajournal.com/exclusives/display_exclusive.html?id=9589
Your fat needs sleep, too? http://news.yahoo.com/fat-needs-sleep-too-204608042.html
Here's an idea: Dress up in a scary GMO costume for Halloween and send the picture here to The RSB Show at askrsb@gmail.com and we will find some way to send great goblins, er, no, gobs of gratitude for the best one! Get creative and wake up your neighbors to the real threat of GMOs!
Cranberry juice fails to prevent bladder infections and UTI. RSB and Dr. King will share what will… http://www.medicalnewstoday.com/articles/251636.php
And now for your Moment of Duh, brought to you by older ladies who want to survive cancer… http://www.healthfinder.gov/news/newsstory.aspx?Docid=669587
Would you wear a space-age bra that detects subtle changes in tissue temperature? http://www.cnn.com/2012/10/18/tech/innovation/bra-detect-cancer/index.html?utm_source=feedburner&utm_medium=feed&utm_campaign=Feed%3A+rss%2Fcnn_health+%28RSS%3A+Health%29
You want to lose weight? The government says you should take an epilepsy drug. Not kidding. http://www.healthfinder.gov/news/newsstory.aspx?Docid=669639
Cocooning with Pertussis vaccines is the new propaganda to protect babies by family herd immunity. I call bullsnot. http://news.yahoo.com/family-whooping-cough-shots-may-protect-babies-171724073.html
Antidepressants linked to brain bleeds… http://news.yahoo.com/antidepressants-linked-risk-brain-bleeds-202449419.html
RSB will be in Houston with Dr. Rashid Buttar for Advanced Medicine Seminars! See you in Houston November 16-17, 2012! http://www.advancedmedicineseminars.com/
RSB and Vaishali hosting a seminar together? Yes! March 23 – 24, 2013 on the Queen Mary in Long Beach, California! http://www.businessmuse.com/newsletters/Alive_Healthy.html
Vaccines: Armed and Dangerous – All the Things They Don't Want You to Hear! Co-created by Jon Rappoport and RSB – Save $20 right now! http://programs.webseed.com/Vaccines_Armed_and_Dangerous.htm
Listen live here 12Noon-2PM EST: http://www.naturalnewsradio.com/ or here: http://www.talkstreamlive.com/talk_radio/robert_scott_bell.stream
In case you missed my RSB's Sunday broadcast (10/14/12) on GCN http://www.robertscottbell.com/?p=8116 with Edible Food Freedom, Cancer Chemo Deception, Dr. William Courtney Cannabis Researcher, Cannabinoid Receptors, Unscientific Weed War, Oakland Sues the Feds, Flu Vaccine Propaganda, Non-Shot Flu Prevention, Drone Economic Recovery, GMO Battle, Strokes in Kids, TurboSonic Held Hostage by Feds, Asian Seafood Fed PigSh!%  and More,  you can download the archive here: http://www.gcnlive.com/programs/robertScottBell/archives.php
Sign up for email alerts here: http://visitor.r20.constantcontact.com/manage/optin/ea?v=001s6pS_QJvIMMSjLjLdvYntQ%3D%3D
Previous episodes of the Robert Scott Bell Show: http://www.naturalnewsradio.com/Archive-RobertScottBell.asp
Life Change Tea anyone? http://www.getthetea.com/ 1-928-308-0408 Structured water? http://structuredwatertechnologies.com/ and http://structuredwatertechnologies.com/proof.htm
RSB's favorite Whey Protein is One World Whey! Truly nondenatured and no casein! Enhance glutathione production like no other food can! 1-888-988-3325. http://www.sgn80.com/one-world-whey
Choose To Be Healthy for all of your whole food supplements, including GTF, Chromium, Selenium and Dr. Ohhira's Probiotics! http://choosetobehealthy.com/ 1-866-424-1077.
Which Rife Frequency Machine does RSB endorse? The BCX Ultra! http://www.bioelectricsforhealth.com/ 1-800-936-6240
Limited time offer! Family Wellness kit, including remedies for vaccine injury! Call 1-800-543-3245. Available now for only $89.99 (price includes free shipping) for RSB Show listeners: http://www.kingbio.com/store/product.php?productid=16375&cat=0&page=1
What's the only kind of silver I take? http://sovereignsilver.com/