Dr. Frank King Healing Revolution, Emotional Balance, Constitutional Strengthening, Smoke & Pesticide Detox, Chris Barr on Justice John Roberts Drug Conflicts, Tom Mullen on Obamacare Fascism, Republican Medicare Socialism, Socratic Questioner Jan Helfeld and More on The Robert Scott Bell Show June 29, 2012
Could the passing of Obamacare and its ultimate support by Supreme Court Chief Justice John Roberts have been predicted? In fact it was. Nutritional historian and Not-A-Doc Chris Barr joins RSB to discuss the many conflicts of interest pharmaceutical carried by the Bush appointee. How much was in his drug portfolio and when did he divest? Could this have anything to do with Kelo vs. New London? http://www.robertscottbell.com/?p=6736
Is homeopathy included in Obamacare? Nope; because that would make it more like a legitimate healthcare system rather than pharmaceutical welfare. Fortunately, the
Healing Revolution is all about empowering you to care for yourself and your family. Dr. Frank King is back to ease any emotional angst related to the medical mandate just "approved" by the Supreme Court. Whether it is emotional imbalance, fear or anxiety, we will show you how you can
strengthen your constitution. Yes, homeopathy can strengthen your constitution! We'll detox some tobacco additives and pesticides along the way to reversing neurological damage as well. We'll cover stress control, gastrointestinal fortitude and REM Sleep Disorders, too. Call 1-800-543-3245 if you would like more information. http://kingbio.com/drking.html and Family Wellness Kit: http://www.kingbio.com/store/product.php?productid=16388 Smoke Control: http://kingbio.com/store/product.php?productid=16365 EMF Detox: http://kingbio.com/store/product.php?productid=16376 Healthy Mind/Body Appraisal: https://www.kingbio.com/docs/PHA_mind-and-body.pdf
The Supreme Court upholds Obamacare. Disappointing? Yes, but Tom Mullen says that it is not surprising. Neither is it some monumental departure from our constitutional traditions. The supposed limits on federal power enshrined in the Constitution have been under attacked since before the ink was dry on the document. This is just the next little step in eroding those limits completely. Obamacare will cause much more damage to the healthcare market than its nominal cost in federal spending, but the U.S. healthcare market was far from a free market even before Obamacare. www.tommullen.net and http://communities.washingtontimes.com/neighborhood/reawakening-liberty/2012/mar/29/why-health-care-so-expensive/ and http://www.tommullen.net/featured/a-return-to-common-sense-reawakening-liberty-in-the-inhabitants-of-america/
Jan Helfeld may be the most unique interviewer in modern media right now. He utilizes Socratic questioning techniques to get the interviewee to reveal conflicts about belief systems that they may not even know they had, including foreign policy. With all the arguing and bickering in the media today, would you like to see someone actually persuade another person to change their mind? http://janhelfeld.com/#pagetitle and http://www.youtube.com/user/janhelfeld?feature=watch Check out Gingrich Spokesperson as Jan Persuades him on Principle for Foreign Policy: http://youtu.be/OJqY8Nr9jdU Look at some of the responses Jan Helfeld has elicited:
Senator Biden said, "I stand corrected."
Mike Wallace said, "I was wrong."
George Will was persuaded to accept a principle.
A black Congressman was persuaded to change the rules of the Congressional Black Caucus.
And a Congresswoman was persuaded to reveal her true feelings about legalizing marijuana
Call us at 1-866-939-BELL (2355) with your questions or comments!
For more stories we may cover today, see them here:
How do we remove disease? Perhaps from the inside out? http://www.naturalnews.com/036320_disease_prevention_digestive_system.html
World's first GM babies born? This gives new mad-scientist meaning to the French term Menage-a-trois http://www.dailymail.co.uk/news/article-43767/Worlds-GM-babies-born.html
This could almost be a Moment of Duh. Did you know that cigarettes and pesticides might cause neurological abnormalities? http://news.yahoo.com/smoking-pesticides-might-spur-rare-sleep-kicking-disorder-200607460.html
Did you know that exposure to household chemicals in utero makes it likely that your baby will suffer with eczema as an infant? http://www.foxnews.com/health/2012/06/26/exposure-to-household-chemical-in-utero-increases-risk-childhood-eczema/?utm_source=feedburner&utm_medium=feed&utm_campaign=Feed%3A+foxnews%2Fhealth+%28Internal+-+Health+-+Text%29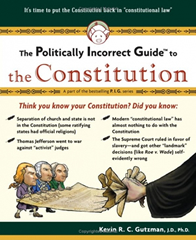 Book recommendation: The Politically Incorrect Guide to the Constitution by Kevin Gutzman http://www.amazon.com/Politically-Incorrect-Guide-Constitution-Guides/dp/1596985054
How do you feel now that the Supreme Court has determined that you are an Obamacare Tax Slave? http://www.naturalnews.com/036329_Obamacare_Supreme_Court_economic_freedom.html
Pollution Causes 40 Percent Of Deaths Worldwide, Study Finds http://www.sciencedaily.com/releases/2007/08/070813162438.htm
Are you ready for the Natural News Radio Free Healing Summit? Here it comes following today's RSB Show Broadcast! http://www.naturalnews.com/036330_free_healing_summit.html
Vaccines: Armed and Dangerous – All the Things They Don't Want You to Hear! Co-created by Jon Rappoport and RSB – Save $20 right now! http://programs.webseed.com/Vaccines_Armed_and_Dangerous.htm
What are people saying about Liam Scheff's Official Stories? You can't put it down! http://liamscheff.com/2012/05/official-stories-review-page/
Upcoming Events:
Listen live here 12Noon-2PM EST: http://www.naturalnewsradio.com/ or here: http://www.talkstreamlive.com/talk_radio/robert_scott_bell.stream
In case you missed my broadcast from Sunday (06/24/12) on GCN http://www.robertscottbell.com/?p=6678 from this past Sunday when RSB covered Joan Shenton Major AIDS Dissident Conference Review, Liam Scheff's Official Stories, Christopher Key SWATS NFL Concussions, Energy Healing, Mike Adams Natural News Radio Free Online Healing Summit, Autoimmunity's Rise, Bill Gates Autism, Drug Industry Death Grip on Western Health Care and More, you can listen here: http://www.gcnlive.com/programs/robertScottBell/archives.php
Sign up for email alerts here: www.NaturalNews.com/RobertScottBell
Previous episodes of the Robert Scott Bell Show: http://www.naturalnewsradio.com/Archive-RobertScottBell.asp