Dr. Frank King Healing Revolution, Infertility Remedies, Birth Ease, Vaccinosis, GI Health, NSAIDS Harm Heart, Libya Warnings, QE3 Inflation, Liam Scheff, Shelly Walker Vaccine Warnings, Protect Your Children From Modern Medicine, Trust Your Instincts and More on The Robert Scott Bell Show September 14, 2012
Infertility is on the rise due to many environmental, emotional and medical factors. Is there anything in the homeopathic Materia Medica that can help? If you had not yet heard the incredible Birth Ease story from South Korea, we'll reveal it once again! Dr. Frank King returns with the Healing Revolution, with tips for countering EMF disruption of male virility as well! Have you heard about the dangers of NSAIDS and heart attacks? Do you know the difference between acute and chronic disease? Does your doctor know that there are remedies that can be used as an adjunct with ailments that supposedly have no
options? What if your child suffers an adverse vaccine reaction event? What if the same thing happens to grandma or grandpa, would you know what to do? Call 1-800-543-3245 if you would like more information. http://kingbio.com/drking.html and Family Wellness Kit: http://www.kingbio.com/store/product.php?productid=16388 Birth Ease: https://kingbio.com/store/product.php?productid=16145 EMF Detox: http://kingbio.com/store/product.php?productid=16376 Healthy Mind/Body Appraisal: https://www.kingbio.com/docs/PHA_mind-and-body.pdf Stock up now on another super food, Carolina Bison http://carolinabison.com/ and DK Natural Meats http://dknaturalmeats.com/
Call us at 1-866-939-BELL (2355) with your questions or comments!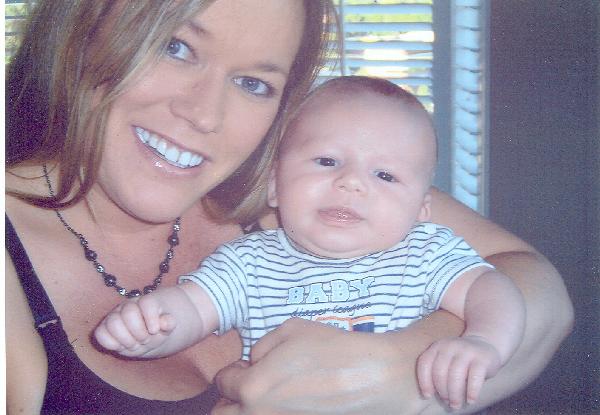 Shelly Walker tells the story of her infant son Vance. She explains in detail the process by which she was convinced to vaccinate, though her intuition was bothering her. Her 2-month-old son was made ill by the first vaccine; the doctors told her it was all-normal. You won't want to believe what happened to her son when he received the 4-month shots. Shelly tells her heart-breaking story of a mother who has learned the most brutalizing lesson of our age – that doctors are so poorly versed in understanding the reality of the deadly nature of vaccination, that you can't trust them. http://www.proliberty.com/observer/20080214.htm and http://www.spokesmanreview.com/breaking/story.asp?ID=12892
Listener question:
Hi RSB
First of all….THANK YOU!!….so much to you and your staff and all the folks who sponsor your radio show! I have just recently found you through your interview with Thomas Woods on the Peter Schiff show. You have me hooked on your show now too! I have learned so much in the last month and have started using the products you are recommending like Sovereign Silver and One World Whey. I am completely in awe of how much better I feel already. I am even saving up to buy a Rife machine.
I have a problem that I would love to get your help on. My husband has coronary heart disease and is on "the cocktail" due to a stent placement in 2008. He is terrible about taking his meds, which after to listening to you, think is probably better rather than worse. I would love your input on who to speak to to help him get off as many of these meds as possible.
He also had to go into the doctors for a check-up approximately two months ago and unfortunately did not have the information or understanding to refuse the whooping cough vaccine and ended up receiving it. Since then, he has had terrible asthma and is using an emergency inhaler several times a day. I am asking you for any recommendations on what he can do to repair his immune system. Please help!!
Thank you so very much for your service and show!! Looking forward to your response!
K.O. Fitzgerald
More stories:
Was America warned of Libyan Embassy attack 48 hours before it occurred? http://www.independent.co.uk/news/world/politics/revealed-inside-story-of-us-envoys-assassination-8135797.html
Why are stocks at an all-time high? Can you say QE3? Inflation… http://www.cnbc.com/id/49032125
Even KFC is burning in the Middle East… http://www.saach.tv/2012/09/14/us-based-food-chain-burned-down-in-libya/
THE GOVERNMENT'S DEMONIC STRATEGY AGAINST PARENTS OF AUTISTIC CHILDREN by Jon Rappoport http://www.robertscottbell.com/?p=7745
THE REAL REASON THE STANFORD ORGANIC FOOD STUDY WAS A FRAUD by Jon Rappoport http://www.robertscottbell.com/?p=7731
What Went Wrong? Read Dr. Gonzalez account of how the government medical complex stacks the deck against healing innovation and natural cancer cures… http://www.naturalnews.com/037188_Nicholas_Gonzalez_pancreatic_cancer_natural_cures.html
RSB will be in Philadelphia with Dr. Rashid Buttar for Advanced Medicine Seminars! See you in Philly September 21-22, 2012! http://www.advancedmedicineseminars.com/
RSB will be lecturing at Love Whole Foods in Port Orange, Florida September 26, 2012, beginning at 7 PM EDT. See you there! http://www.lovewholefoods.com/retailer/store_templates/shell_id_1.asp?storeID=D94C2903A83341639C32DB50F17237D8
RSB and Vaishali hosting a seminar together? Yes! March 23 – 24, 2013 on the Queen Mary in Long Beach, California! http://www.businessmuse.com/newsletters/Alive_Healthy.html
Vaccines: Armed and Dangerous – All the Things They Don't Want You to Hear! Co-created by Jon Rappoport and RSB – Save $20 right now! http://programs.webseed.com/Vaccines_Armed_and_Dangerous.htm
Listen live here 12Noon-2PM EST: http://www.naturalnewsradio.com/ or here: http://www.talkstreamlive.com/talk_radio/robert_scott_bell.stream
In case you missed my RSB's Sunday broadcast (09/09/12) on GCN http://www.robertscottbell.com/?p=7671 with CDC Flu Lies, 9/11 Toxic Terrorists Petitioning FDA, Breast Cancer Pink Washing Time, Brokaw's Ambien Moment, FDA Drug Double Agents, Pesticide-induced Coughing Kids, DDT, U.N. Environmental Dysfunction, Assault on Organics, US Health Care Waste, FDA Drug Protection Racket, Omega-3 Kid-telligence, NYPD in Israel, Remote-Controlled Cockroaches, Nutritional Autism, Cannabis Calamity and More you can download the archive here: http://www.gcnlive.com/programs/robertScottBell/archives.php
Sign up for email alerts here: www.NaturalNews.com/RobertScottBell
Previous episodes of the Robert Scott Bell Show: http://www.naturalnewsradio.com/Archive-RobertScottBell.asp
RSB's favorite Whey Protein is One World Whey! Truly undenatured and no casein! Enhance glutathione production like no other food can! 1-888-988-3325. http://www.sgn80.com/one-world-whey
Choose To Be Healthy for all of your whole food supplements, including GTF, Chromium, Selenium and Dr. Ohhira's Probiotics! http://choosetobehealthy.com/ 1-866-424-1077.
Which Rife Frequency Machine does RSB endorse? The BCX Ultra! http://www.bioelectricsforhealth.com/ 1-800-936-6240
Limited time offer! Family Wellness kit, including remedies for vaccine injury! Call 1-800-543-3245. Available now for only $89.99 (price includes free shipping) for RSB Show listeners: http://www.kingbio.com/store/product.php?productid=16375&cat=0&page=1