Dr. Jonathan Wright, heart health, stroke prevention, endometriosis pain, cellulitis, ANH-Europe event, Monsanto cancer, hemp, Greedo fish &more!
The Robert Scott Bell Show March 22, 2015 Click here to download and listen now!
Sunday on The Robert Scott Bell Show 1-3PM EDT: RSB and Dr. Jonathan Wright talk about reducing risk of heart attack and stroke and preview the ANH-UK Health Care Crisis Think Tank in London next weekend. Get ready for a shocking, yet simple revelation regarding the prevention of cardiovascular crisis later in life, based on a long-forgotten peer-reviewed paper brought back to awareness by the Tahoma Clinic. The origin of vascular inflammation may in fact be a physics problem! Why is the FDA colluding against bio-identical hormones and the compounding pharmacies that make them to order? Could it be a protection racket for Big patent Pharma? Moment of Duh perhaps? Ladies, would you like to relieve the pain of endometriosis without resorting to dangerous narcotic drugs? Might we have found another brilliant use for HCG? How can we reverse fibrocystic breast disease? Can you say iodine? Dr. Wright will also discuss the appropriate way to use silver for cellulitis remediation, stopping nausea and vomiting in pregnancy and reversing osteoarthritis, liver toxicity and gall bladder disorders! Get Jonathan's
newsletter here. Listen to Jonathan's radio broadcast archives here.
What is the Urban Death Project? Are you ready for vegetables that are heavy metal soylent green? Now that Monsanto's weed killer is acknowledged to be a possible carcinogen by the WHO, will the biotech industry reform its ways and turn to biodynamic agriculture? Why do acne patients stop taking their meds? RSB answers Questions of the Day on coffee "enigmas," carcinoma and lymphatic drainage. What are some of the most ridiculous propaganda claims that attempt to vilify Cannabis? How high can you get in a hemp plane? Finally, what is a Greedo fish? Call with your questions at 1-866-939-2355. Listen in at www.NaturalNewsRadio.com.
Question/Comments of the Day: 1) Hi Robert, You speak about coffee enigmas for detoxing on fatty livers and other heath ailments, my question is a colonic the same thing as an enigma? Is it better or worse, is water good enough or should coffee be used instead. Thanks, Jose
2) The 11 part series on The Truth About Cancer has led me here. My mother was recently diagnosed with Undifferentiated Carcinoma. I've read that this Cancer is aggressive with a bleak prognosis. I am desperately seeking information that would give us some hope. Thank you, Debra
3) Hi Robert … I listened to your lecture in The Healthy Gut Summit. It really rang true to me … thank you.
I was diagnosed with NASH in 1997 (through a liver biopsy). I started doing liver flushes per Andre Moritz' protocol in "The Amazing Liver and Gallbladder Flush" book in 2006. I did a approx. 16 flushes over 4 years. I felt that the flushes may have helped, if not gotten rid of the NASH, but don't know 100%. I've had gut issues since I was a teenager, but have not been "diagnosed" with anything specifically "wrong" just that I know things aren't quite "right". I was diagnosed with breast cancer in January. It was caught very early with no lymph node involvement. I did go through radiation for 5 days twice a day. I am self employed with no health insurance. I travel all over the country working but because I qualified for treatment where I live, I had to stay home and lost 2 months of work because of it. But I felt that I needed to do whatever would get me back to work the quickest. I have not had any side effects that I've noticed so far, but know that I do need to address it.
I have gotten an order together for the silver hydrosol, selenium and chromium. My question to you is, are there any other items that I need to be getting on? I am physically very healthy … just wanting to be proactive from now on.
Thank you for any help you may be able to provide.
Liz Christensen
More upcoming RSB events:
Health Care Crisis Think Tank Event with RSB in London on March 28, 2015! Hello to all my friends who happen to be doctors in the UK: sign up now! Space is limited! Plus a full day of integrative medicine with Dr. Jonathan Wright and a special guest appearance by RSB thanks to the Alliance for Natural Health UK!
Healthcare whistleblowers unite for thought and change: London, 28 March 2015
ANH Masterclass with Dr Jonathan Wright
Start date: 29 Mar 2015
End date: 29 Mar 2015
Venue: London Hilton Metropole, 225 Edgware Road, London W2 1JU, United Kingdom
Organiser: http://anh-europe.org/sites/default/files/150108_ANH_Masterclass_Flyer_F.pdf
Practitioners only – Turn back the biological clock and retune metabolic, endocrine and immune systems in this special ANH event. Dr Jonathan Wright shares from his 45 years of clinical experience, and Robert Scott Bell is appearing as a special guest.
Sign up for Cal Jam 2015 here: ‪http://tinyurl.com/caljam2015 
Autism One in Chicago May 2015 ~ See you there!
Join RSB at Natur-Tyme's Annual Health Fair in Syracuse, NY, Sunday, April 19, 2015!
What else is in the news?
Urban Death Project seeks to compost dead humans to feed the crops: has it really come to this?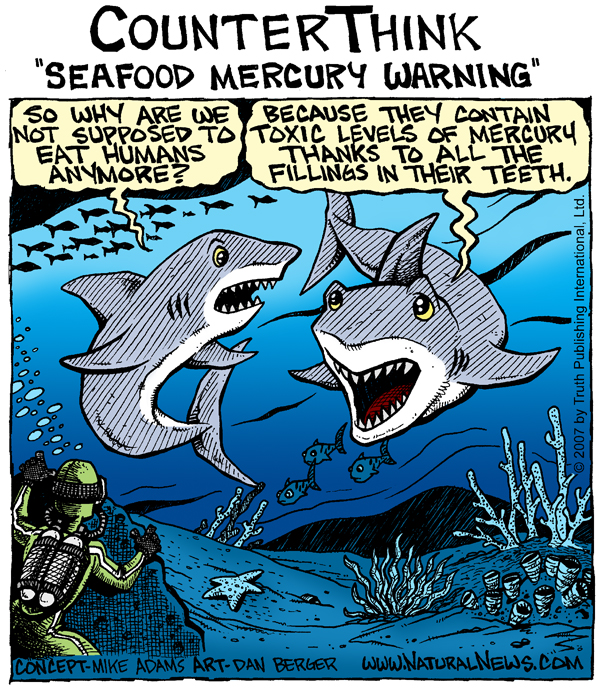 Monsanto Weedkiller Is  ' Probably Carcinogenic,' WHO Says
Many Acne Patients Don't Take Their Meds, Survey Shows
Hilariously Ridiculous Pieces of Anti-Marijuana Propaganda
Federal Government Prepares to Track Unvaccinated Adults
healthfinder.gov – Many Acne Patients Don't Take Their Meds, Survey Shows
Urban Death Project seeks to compost dead humans to feed the crops: has it really come to this? – NaturalNews.com
Don't take Benadryl every day for allergies
World's first hemp airplane under construction
Fish species named after Greedo from 'Star Wars' – UPI.com
GAME OVER: GMO science fraud shattered by stunning investigative book worthy of Nobel Prize – Altered Genes, Twisted Truth – NaturalNews.com
"Be prepared to grow food: This Moment In Oil and Cultural Decline" by Liam Scheff
"Adult immunization push: Medical Dictatorship" By Jon Rappoport
200 Evidence-Based Reasons NOT To Vaccinate – FREE Research PDF
You can help get the Robert Scott Bell Show carried on your local talk stations! Just call the station and request they carry the show. Ask them to contact GCN by calling 877-996-4327 ext. 123 and asking for "John" who manages the affiliate broadcast relationships. John can get any local AM or FM radio station connected with the global feed so that they can carry the show.
What would you like to hear from The Robert Scott Bell Show in 2015? Call us at 1-866-939-BELL (2355) and let your voice be heard!
Need it faster? Want to know as soon as content is added? Want the daily show notes? Click Here to subscribe to The Robert Scott Bell Show content feed!
Listen live here 7PM-9PM EDT: http://www.naturalnewsradio.com/ or here: http://www.talkstreamlive.com/talk_radio/robert_scott_bell.stream
Previous episodes of the Robert Scott Bell Show: http://www.naturalnewsradio.com/Archive-RobertScottBell.asp
We are excited to introduce you to the extraordinary properties of fulvic acid in Inflamagone, Super Earth Energy and Digestive Detox! Call (208) 580-4424 for Dr. Nuzum's Vitality for Life!
What keeps RSB and TMB strong through the stress of travel and colder winter months? Better Way Health Beta 1.3-D Glucan! Call them at 1-800-746-7640.
Take advantage of this incredible deal on One World Whey! 1-888-328-8840! www.oneworldwhey.com  HAPPY NEW YEAR! Check out this successful and safe Fat Loss Package!
Got hemp? CBD rich hemp oil! Call 866-273-8502! RSB takes it everyday! www.HempMedspx.com Call now until
Friday February 6, 2015 and get 20% off! Ask for Renee or Trina and get even more off!
What does RSB drink? Visit Robert's Water to find out more! ECHO 7 hydrogen-enriched water is even better! Call 1-800-337-7017!
Immune modulation from the botanical world? Of course. What do RSB and TMB and family use? Carnivora, of course! Call 1-866-836-8735. Click Here To Receive Our Free Video Newsletter
Choose To Be Healthy for all of your whole food supplements, including GTF, Chromium, Selenium and Dr. Ohhira's Probiotics! 1-866-424-1077.
Family Wellness kit, including remedies for vaccine injury! Call 1-800-543-3245. Available now for only $89.99 (price includes free shipping) for RSB Show listeners: http://www.kingbio.com/store/product.php?productid=16375&cat=0&page=1
What's the only kind of silver I take? Sovereign Silver. It's now available in the Natural News Store! Have you tried the First Aid Gel yet? No more Neosporin, ever!