Dr. King's Healing Revolution TAP Potential, Vaishali Love Consciousness Shift, Locals Supporting Locals, Lupus, Nerve Pain, WebMD Busted & More!
The Robert Scott Bell Show January 4, 2013 Did you miss today's Show? Click here to listen.
How best to do we help others open their eyes and ears to the reality and dangers of vaccination? Can we do it with love? Must we resort to the violence that is visited on innocent children by the vaccines themselves? Ultimately, we cannot open anyone up to reality who is not willing to be opened. Sure, you can force a little old lady across the street against her will, but she is likely to go right back to the other side once you have released her. And you will likely be bruised by the gratitude expressed by her umbrella along the way. Who knows what is the one way that will be THE WAY to wake the sleeping vaccination-slaves? There is not ONE WAY. Each individual wakes for different reasons under different circumstances. How did you wake up? For some, it was a soft small whisper that got your attention. For others, it takes the proverbial 2×4 upside the head. Unfortunately the 2×4 is usually vaccine damage in a child. I have gratitude for each and every one of you who are doing your part to be the change you wish to see in the world. Special thanks to Jeffry Aufderheide and VacTruth.com for revealing another layer of the vaccine deception. Did you know that WebMD received over $3.5 million from Merck to promote vaccines on its web site? We'll talk about it to kick off the show today!
Here comes the first Healing Revolution of 2013! Dr. Frank King is here to save the day, especially if you've already broken your New Year's resolutions. What techniques are available to you to get beyond past limitations in making the changes you feel you need to achieve your goals in the New Year? Here's a TIP: How about Taping Into your Potential? Dr. King will go into detail as to how to TAP your way beyond self-sabotage and past limitations, whether they might be emotion, mental or physical. It is one of his 8 essentials for health! If you have ever been stuck in a rut, today's broadcast will most certainly help you to get out. As you bring positivity beyond your emotional filters, we'll share how to maximize your endocrine health as well. Both men and women need testosterone, but you do not have to resort to synthetic substitutes. The remedies for normal endocrine production will be discussed as well, including the Make Strengthener. It's time for the Healing Revolution! Call
1-800-543-3245 if you would like more information. http://kingbio.com/drking.html and Family Wellness Kit: http://www.kingbio.com/store/product.php?productid=16388 Male Strengthener: http://kingbio.com/store/catalog/Male-Strengthener-p-16154.html Total Body Detox: https://kingbio.com/store/product.php?productid=16177 Healthy Mind/Body Appraisal: https://www.kingbio.com/docs/PHA_mind-and-body.pdf Stock up now on another super food, Carolina Bison http://carolinabison.com/ and DK Natural Meats http://dknaturalmeats.com/
What would you like to hear from The Robert Scott Bell Show in 2013? Call us at 1-866-939-BELL (2355) and let your voice be heard!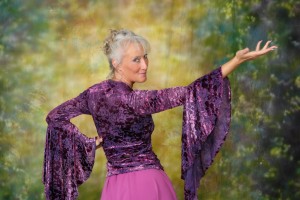 A New Year? A New You! Vaishali Love returns to The RSB Show to reveal how a few simple tips for more conscious living can make the most useful and positive changes in our lives.  To that end, listed below are a few yet profound tips for improving the quality of one's health as well as assisting in that perennial task of getting an edge up on anti-aging, emotional health and weight management. Vaishali, Liam and I will be together at the Alive & Healthy Conference March 22-24, 2013 aboard the Queen Mary in Long Beach, California. Pay close attention as we preview it and you may be able to get in for free! Listen for a special announcement during today's broadcast!
Need it faster? Want to know as soon as content is added? Want the daily show notes? Click Here to subscribe to The Robert Scott Bell Show content feed!
Question of the Day: "I heard on the Jerry Doyle show on Jan 2, 2013 something regarding supplements that contain silver for fighting infection. My wife has Lupus and is always struggling with sinus infections. She takes plaquenil, azathioprine and methotrexate to suppress her immune system. I would like to know what she can do to make things more comfortable for her.
As for me, I struggle with chronic spinal pain that really affects..well…every aspect of my life, physically and mentally. I'm so damn tired of all the painkillers that no longer work. What do you suggest? I've heard you a few times but due to the nature of my job, I never get to hear the whole interview. Thank you for your time."
Sincerely, Tony Parham—N. Las Vegas, NV

Listener Comment of the Day: "The vaccine buy-back program is brilliant, however, I would recommend removing the wording about getting a gun in exchange, simply because this will turn-off many "progressives." Remember that we're trying to change minds which may be deeply entrenched in their current belief system, and people will look for any reason to discredit our message, and rationalize not re-evaluating their position. And who suffers? The innocent children of these people. So, as with the GMO issue, we must design vaccine education campaigns that reach people on all points of the political spectrum." ~ Robert, Vaccine-Injury.info
Locals Supporting Locals? Kevin Proteau has developed a way that you can be a local activist – and not starve doing it! Would you like to connect local farmers with the people who appreciate non-GMO organic food? The Goal of Locals Supporting Locals:  "To form a Network that connects people in our Local communities; local businesses, local citizens, local farmers. We at Locals would also like to form a network that spreads across our Province, our Country and North America.  We would like to hold community meetings to keep everyone informed of current events and issues that effect all. When we have a connection between all in the community we can make informed decisions." If you would like to learn how you can do this in your local community, contact Kevin by clicking here or calling (250) 770-9789. 
More news:
Merck paid WebMD over 3.5 million dollars to do what? Promote Vaccines. Why am I not surprised?
What's the connection with aluminum toxicity in mitochondrial dysfunction and ASD?
Nullify the Federal gun-grabbers! The Tenth Amendment Center show us how!
When the media lies to you, don't complain, BECOME the media. RSB was on the inaugural episode, Saturday, December 22 on the Next News Network! Interview starts around 01:20 (one hour and 20 minutes) into the video.
Come to Phoenix to see Dr. Rashid Buttar and Ty Bollinger for the next Advanced Medicine Seminar! See you in Phoenix, January 25-26, 2013! http://www.advancedmedicineseminars.com/
Come see RSB, Liam Scheff and many others at The Health Freedom Expo in Long Beach, California March 1-3, 2013!
RSB and Vaishali hosting a seminar together? Yes! March 23 – 24, 2013 on the Queen Mary in Long Beach, California! http://www.businessmuse.com/newsletters/Alive_Healthy.html
Vaccines: Armed and Dangerous – All the Things They Don't Want You to Hear! Co-created by Jon Rappoport and RSB – Save $20 right now! http://programs.webseed.com/Vaccines_Armed_and_Dangerous.htm
Listen live here 12Noon-2PM EST: http://www.naturalnewsradio.com/ or here: http://www.talkstreamlive.com/talk_radio/robert_scott_bell.stream
In case you missed my RSB's Sunday broadcast (12/30/12) on GCN http://www.robertscottbell.com/?p=9925 Vaccine Virulence, Infectious Cover-up, Judy Erwin Rife Healing, Not-A-Doc Chris Barr, Medical Paradigm Fatal Flaw, Alcohol or Cannabis & More!  You can download the archive here: http://www.gcnlive.com/programs/robertScottBell/archives.php Also, here is the iTunes feed for Sunday RSB Show broadcasts: https://itunes.apple.com/us/podcast/gcn-robert-scott-bell-show/id392503709 Sign up for email alerts here.
Previous episodes of the Robert Scott Bell Show: http://www.naturalnewsradio.com/Archive-RobertScottBell.asp
Which Rife Frequency Machine does RSB endorse? The BCX Ultra! http://www.bioelectricsforhealth.com/ 1-800-936-6240 TOday is the last day to get $200 off!
RSB's favorite Whey Protein is One World Whey! Truly nondenatured and no casein! Enhance glutathione production like no other food can! 1-888-988-3325. http://www.sgn80.com/one-world-whey
Choose To Be Healthy for all of your whole food supplements, including GTF, Chromium, Selenium and Dr. Ohhira's Probiotics! http://choosetobehealthy.com/ 1-866-424-1077.
Limited time offer! Family Wellness kit, including remedies for vaccine injury! Call 1-800-543-3245. Available now for only $89.99 (price includes free shipping) for RSB Show listeners: http://www.kingbio.com/store/product.php?productid=16375&cat=0&page=1
What's the only kind of silver I take? It's now available in the Natural News Store! and http://sovereignsilver.com/ and http://store.naturalnews.com/Sovereign-Silver-Bio-Active-Silver-Hydrosol–10-ppm-16-oz_p_156.html and http://store.naturalnews.com/Sovereign-Silver-Silver-First-Aid-Gel-2-oz_p_157.html
Life Change Tea anyone? http://www.getthetea.com/ 1-928-308-0408 Structured water? http://structuredwatertechnologies.com/ and http://structuredwatertechnologies.com/proof.htm
Special thanks to Better Way Health for making Outside the Box Wednesdays with Ty Bollinger possible! http://betterwayhealth.com/