Dr. Mitchell Ghen, Longevity, Infectious Disease Control, Longevity, Healthy Blood, Epigenetics and Cancer, Slutting for Big Pharma, Gangrene Be Gone, Liam Scheff, Colony Collapse Disorder, Bayer's Nazi Pesticides, Energetics of Food and More on The Robert Scott Bell Show September 25, 2012
Is it really all in your genes? This genetic victim mentality pervades the cancer industry and all who shill for it, despite the fact that what you do matters. What do I mean? Genetic expression is the result of your beliefs and the subsequent actions resulting from those beliefs. The scientific journals are finally catching on – are you?
First up, Dr. Mitchell Ghen returns to discuss a host of medical issues, including infectious disease control, I.V. Vitamin C, longevity and healthy red blood cell production. Dr. Mitch is the host of the Dr. Mitch Show on Sirius/XM every day Monday through Friday from 11 AM to 1 PM EST and the host of an interactive talk show on WFTL 850 AM in South Florida. He has authored or co-authored four textbooks for physicians and writt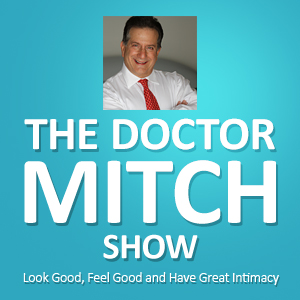 en dozens of articles. The president of the largest anti-aging organization in the world of 23,000 doctors in over 110 countries states that Dr. Mitch is one of the top 20 clinicians in the world. Hundreds of Physicians call Dr. Mitch for advice about their patients and receive training on topics of Integrative/Alternative Medicine. The Dr. Mitch show is an interactive reality radio show in a live format listeners can participate by calling 1-855-DrMitch (1-855-376-4824) every Tuesday and Thursday from 7–9pm, right here on Natural News Radio. http://radio.naturalnews.com/Archive-DrMitchShow.asp and Twitter: @DrMitchShow
Call us at 1-866-939-BELL (2355) with your questions or comments!
In Hour 2, Liam Scheff joins the fray to analyze the die-off of bees. The answer was with us all the time – and even the officials are agreeing: pesticides! Nazi pesticides, to be specific… RSB and Liam take apart the practice of monocropping and its devastating results. Liam also hopes to talk about "The
Vegetarian Myth," and the problem with single-focus diets. We'll be talking "food as energy," and "the energetics of food" as concepts that are dangerously absent from all current diet fads: Weston Price, primal diet, and hard-core veganism. http://liamscheff.com/ and http://www.vanishingbees.com/
Listener questions of the day: "For the third year my lab tests have showed that I have a low (1 to 2 points) red blood count (RBC), Hematocrit (% of red blood cells) and Neutrophils (white blood cells). Last year I took more iron, I eat dark green leafy vegetables and have very healthy diet, and I exercise every day. I have not been sick in years. I'm 61 years old, 5'4" and weigh 114 pounds. I'm studying for my certification in nutrition and listen to your show every week. On this one, however, I'm stumped. How do I raise my blood count? RBC – 3.70; Hematocrit – 32.7; Neutrophils – 1.7; I would appreciate any advice you can give." ~ Sondra
"Just heard from my mother. Now they want to go in and amputate her 2-3 toes on 9/25. I don't think this is a wise move with her coughing so much and her blood not able to clot very well. Her toes are still discolored and cold but didn't seem to progress to gangrene. What do you think?" ~ Liberty
More stories:
Diet may induce epigenetic changes! Finally, the medical literature is catching up with reality – what you do matters! You are not condemned by genes… http://www.medicalnewstoday.com/releases/250550.php
Has the mystery of Colony Collapse Disorder at last been solved? How did this news escape larger attention? http://blogs.reuters.com/great-debate/2012/04/09/mystery-of-the-disappearing-bees-solved/
MEET MONSANTO'S NUMBER ONE LOBBYIST: BARACK OBAMA by Jon Rappoport http://www.robertscottbell.com/government/meet-monsantos-number-one-lobbyist-barack-obama-by-jon-rappoport/
TOMORROW!!! RSB will be lecturing at Love Whole Foods in Port Orange, Florida September 26, 2012, beginning at 7 PM EDT. See you there! http://www.lovewholefoods.com/retailer/store_templates/shell_id_1.asp?storeID=D94C2903A83341639C32DB50F17237D8
RSB and Vaishali hosting a seminar together? Yes! March 23 – 24, 2013 on the Queen Mary in Long Beach, California! http://www.businessmuse.com/newsletters/Alive_Healthy.html
Vaccines: Armed and Dangerous – All the Things They Don't Want You to Hear! Co-created by Jon Rappoport and RSB – Save $20 right now! http://programs.webseed.com/Vaccines_Armed_and_Dangerous.htm
Listen live here 12Noon-2PM EST: http://www.naturalnewsradio.com/ or here: http://www.talkstreamlive.com/talk_radio/robert_scott_bell.stream
In case you missed my RSB's Sunday broadcast (09/23/12) on GCN http://www.robertscottbell.com/?p=7854 with Dr. Sherri Tenpenny, Saying No to Vaccines, Incredible Revelations in NEJM, More War on Cancer, Big Pharma's Medicare, More Antibiotics, More MRSA, Safer Infection Options, NH Free State Project Carla Gericke, Jury Nullifies Cannabis Conviction, Distrust in U.S. Media High, Stupid Studies, Not-So-Skinny Milk, "Everyone is a Terrorist" Test, GMO Researcher Rat Cancer Study Pushback and More on you can download the archive here: http://www.gcnlive.com/programs/robertScottBell/archives.php
Sign up for email alerts here: www.NaturalNews.com/RobertScottBell
Previous episodes of the Robert Scott Bell Show: http://www.naturalnewsradio.com/Archive-RobertScottBell.asp
RSB's favorite Whey Protein is One World Whey! Truly undenatured and no casein! Enhance glutathione production like no other food can! 1-888-988-3325. http://www.sgn80.com/one-world-whey
Choose To Be Healthy for all of your whole food supplements, including GTF, Chromium, Selenium and Dr. Ohhira's Probiotics! http://choosetobehealthy.com/ 1-866-424-1077.
Which Rife Frequency Machine does RSB endorse? The BCX Ultra! http://www.bioelectricsforhealth.com/ 1-800-936-6240
Limited time offer! Family Wellness kit, including remedies for vaccine injury! Call 1-800-543-3245. Available now for only $89.99 (price includes free shipping) for RSB Show listeners: http://www.kingbio.com/store/product.php?productid=16375&cat=0&page=1