Dr. Rashid Buttar Advanced Medicine, First Amendment Nutritional Freedom Offense & Defense, Caveman Blogger Steve Cooksey, Institute for Justice, Hungry People Need Food Not Vaccines, Natural Cancer Cure Living Examples, Conscious Parenting and More on The Robert Scott Bell Show June 4, 2012
Starving people do not need vaccines. They need food. It seems like it would be common sense to acknowledge something so basic, yet the big money and "brightest minds" refuse to acknowledge such a basic concept. Hygiene, sanitation, and nutrition are not profitable like drugs and vaccines. Much of the ruling class on planet earth operates under the false tenants of Pasteur's Germ Theory. The people who will survive operate in alignment with Bechamp's Law of the Terrain. The former is a fear-based paradigm and the latter is a way of life based upon your full creative ability to meet and overcome all of life's challenges. Which way do you live your life?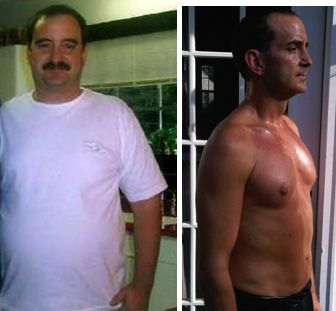 Caveman blogger Steve Cooksey is back in the news! He's suing the NC State Board of Dietetics for First Amendment violations. Could it be that a lack of license makes the Dietetics board crazy? Look at the gratitude coming from Steve's blog readers: "Thank you Steve… you have taught me much! I never imagined I could take back my health!!  Steve, you have played a huge role in making that dream possible! The incredible amount of resources you share regarding the Paleo/Primal meal plan, diabetes and fitness is the reason that I have been able to achieve my goals — my diabetes is down to normal ranges, and normal lipid panel! One again, thank you for changing my life!" ~ Karen and "I love you for pushing me to go low carb primal. Just got my latest blood test results and they just blew me away." ~ Melissa http://www.diabetes-warrior.net/diabetes-support/ and http://charlotte.cbslocal.com/2012/05/30/blogger-state-agency-censored-online-health-food-advice-column/ Check out the YouTube that give a pretty concise background: http://youtu.be/L5EixDJ25Lc and http://www.ij.org/north-carolina-free-speech-release-5-30-2012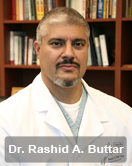 Dr. Rashid Buttar is back for some Advanced Medicine and Free Speech. Will you stand firm when your right to communicate your truth is threatened? Much like Steve Cooksey has, we'll discuss the importance of not being bullied into silence! Whether it is the dietetics board or the medical board, Dr. Buttar insists that they have no power except that which you give them energetically. How do you achieve that realization? Did you ever have a moment when you realized that the big scary monster under the bed was not so big and scary after all? Sometimes it takes living examples that have walked the path before you to show you that the impossible is possible – and even likely – if you do what you need to do. Once you do, you can never be made irrelevant. Thus you become dangerous to the status quo. You can  no longer be frightened into toxic drugs, radiation and vaccines as their script no longer works on you. Are you ready for such a shift in consciousness? Would you like to know when and where Dr. Buttar and RSB may be appearing together?
Check out http://www.advancedmedicineseminars.com/ Call Dr. Buttar's clinic if you would like to access a different kind of healing at (704) 895-WELL (9355). All this and more only on Advanced Medicine Monday on The RSB Show! www.MedicalRewind.com/ Congratulations to Dr. B and "The 9 Steps to Keep the Doctor Away!" now recognized as a 2012 Hoffer Book Award Winner! http://www.the9steps.com/ and (if you buy the book, you can get a DVD for an incredible discount!) and Facts on Toxicity http://www.factsontoxicity.com/
Learn more at The RSB Show blog:
Follow-up listener email from Kirk: "I called the folks at King Bio. Great people. Thanks for the tip! One more question, I am a supplement junky, taking milk thistle, multivitamin, niacin, vitamin c, glucosamine, saw palmetto and what ever else is the flavor of the week. I have always just taken things on a whim. Is there a vitamin/supplement regimen you recommend? Not for nothing but the teen-ager at the vitamin store is not exactly an authority in my view. My goal is just to be healthy.
Thank you for your time. This stuff is very interesting to me. Natural remedies have always interested me. Something my doctor wife has always had an issue with (ha ha)." RSB makes suggestions on air…
Debra Hartke writes: "I have used Colostrum products from Dr. Kleinsmith (aka) Dr. K. for at least 8 yrs or more. I was told I have Lupus this year. My doctors are surprised I don't show more issues than tired, and overweight, have bone on bone L4 and L3, L5 are almost there as well. I can work everyday, Thank God, as long as on my Colostrum I feel great, still play with grandchildren on floor, etc. Yes I am in my mid 50′s. Thanks Dr. K. you know I'm a customer and friend for life."
Call us at 1-866-939-BELL (2355) with your questions or comments!
Other stories we might cover on The RSB Show today:
ACTOS tied to bladder cancer risk once again. Why can't they figure out that diabetes is a deficiency disease? We already know the billions of reasons… http://www.fiercepharma.com/story/actos-again-tied-bladder-cancer-risk/2012-06-01
Is the Republican Party blocking the massive Ron Paul event in Tampa around the time of the RNC? http://communities.washingtontimes.com/neighborhood/reawakening-liberty/2012/jun/2/ron-paul-republican-block-event/
What's the latest on the Rawesome raid follow-up? http://www.naturalnews.com/036064_Sharon_Palmer_Healthy_Family_Farms_chicken.html
What's with the war in the GOP? http://dougwead.wordpress.com/2012/06/03/war-breaks-out-in-gop/
RSB's friend Panache riffs on forgiveness. We could all use a bit of that from time to time. http://www.panachedesai.com/comments/what-does-true-forgiveness-take
Vaccines: Armed and Dangerous – All the Things They Don't Want You to Hear! Co-created by Jon Rappoport and RSB – Save $20 right now! http://programs.webseed.com/Vaccines_Armed_and_Dangerous.htm
How can you get 300 bucks worth from Shentrition for only $150? http://www.getshen.com/deal.html
What are people saying about Liam Scheff's Official Stories? You can't put it down! http://liamscheff.com/2012/05/official-stories-review-page/
Upcoming Events:
The Health Freedom Expo is coming up in Chicago June 15-17, 2012! Make your plans now! http://healthfreedomexpo.com/site/ See you there!
Do you know where you are going to be June 29-30, 2012? How about New York City for Alive New York? http://www.alivenewyork.com/index.html Have you voted yet? The Robert Scott Bell Show is nominated as best health radio show! http://www.alivenewyork.com/alive-radio-award.html#pd_a_6068736#pd_a_6068736
Listen live here 12Noon-2PM EST: http://www.naturalnewsradio.com/ or here: http://www.talkstreamlive.com/talk_radio/robert_scott_bell.stream
In case you missed my broadcast from Sunday (06/03/12) on GCN http://www.robertscottbell.com/?p=6503 from this past Sunday when RSB interviewed Liam Scheff and Jeffry Aufderheide about Polio vaccine myths, Obama-care Corruption Drug Coverage, "Safe" Arsenic, Nanny State Zombie Apocolypse, Ron Paul Revolution Updates, GMO Labeling, Sneaky Sugar Sources and More, you can listen here: http://www.gcnlive.com/programs/robertScottBell/archives.php
Sign up for email alerts here: www.NaturalNews.com/RobertScottBell
Previous episodes of the Robert Scott Bell Show: http://www.naturalnewsradio.com/Archive-RobertScottBell.asp