Dr. Rashid Buttar Advanced Medicine, Detoxification, ADHD Body Alkalization, Generational Health Declines, Bird Flu Flutter, 2nd Amendment, Stay-at-Home Moms, Joni Cox, Secret Service Savings, Liam Scheff, Food Poisoning, Obama-care Crumbles and More on The Robert Scott Bell Show April 16, 2012
It's time for Advanced Medicine Monday! Dr. Rashid Buttar continues to help us lift the medical veils of illusion in order that we all may lead healthier lives! Would you rather THRIVE or merely survive? Is systemic alkalization a good thing? We'll talk about a phone call that came in recently with questions about a child with ADHD. What else might we cover today?
Is Obama-care a civil right?
Monsanto invests in 4-H, attacks family farmers
THRIVE, the movie
Altering the terrain back to health
Detoxification
Difference between acute and chronic disease
Sun damage in children really the result of generational health declines
The Ron Paul rEVOLution continues
The Second Amendment
Revisionist history on the bird flu
All this and more only on Advanced Medicine Monday on The RSB Show! www.MedicalRewind.com/ Remember, The 9 Steps to Keep the Doctor Away! http://www.the9steps.com/ (if you buy the book, you can get a DVD for an incredible discount!) and Facts on Toxicity http://www.factsontoxicity.com/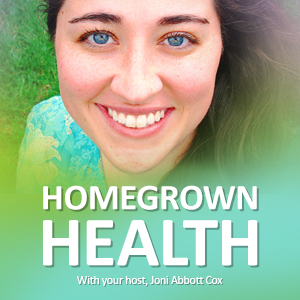 Are you a stay at home mom or dad? A firestorm of controversy was lit last week in the Hegelian Dialectic pseudo battle between establishment Democrats and Republicans over whether Ann Romney has any credibility advising her husband Mitt about the economy. Could staying home and raising the kids be the hardest (and most important) job anyone can do? Could this be the most controversial subject, ever? In either case, it elicited spirited responses! Your calls and comments are coming up today! Also, the first lady of Natural News Radio and host of Homegrown Health, Joni Cox joins us today with firsthand perspective! http://www.naturalnewsradio.com/Archive-HomegrownHealth.asp
Why would Secret Service agents not pay for services rendered in Cartagena, Columbia in advance of President Obama's trip there? Were they just trying to save the U.S. Taxpayer some money in honor of Tax Slavery Day? http://www.naturalnews.com/035580_Secret_Service_Colombia_prostitutes.html
Is it possible to elevate consciousness while in line to get groped by TSA agents? Superhero RSB Show listener Corey proves it may be possible – we'll take his call! Call us at 1-866-939-BELL (2355) if you have any questions! Calls from Suzanna and Regan, too!
Read more at the RSB Blog:
Super hero sidekick Liam Scheff drops by briefly for some comic relief, or maybe to chime in on food – or maybe even to help Super Don get through food poisoning. Is he surviving Manhattan? Remember, Liam is hosting a vaccine seminar on the 20th of April – but RSVP because seats are limited. See Liam's public Facebook page for details: http://www.facebook.com/LiamScheff …and remember to vote for The RSB Show! http://www.alivenewyork.com/alive-radio-award.html
Other stories we might cover on The RSB Show today:
Are you cooking healthier at home? And what does Super Don do for food poisoning? http://www.upi.com/Health_News/2012/04/14/US-adults-cooking-healthier-at-home/UPI-27751334437235/
Defending Obama-care? The Administration puts together tear-jerking videos to justify theft and coercion in forcing Americans to accept an even stronger, more dangerous medical monopoly. Will you fall for the propaganda? http://www.healthcare.gov/mycare/stories.html
Is Obama-care a civil right? Forced government medical compliance is now a matter of racial inequality? I suppose if you consider that modern medicine disproportionately harms inner city minorities – but then that would be an argument to dismantle the medical monopoly, not strengthen it… http://www.reuters.com/article/2012/04/12/us-usa-healthcare-rights-idUSBRE83B1O820120412
Would you like an FDA approved hallucinogen? http://healthland.time.com/2012/04/13/tamiflu-made-my-kid-hallucinate-i-think-the-flu-is-preferable-to-delirium/
Sun damage in middle-schoolers? Could it be the generational decline in constitutional integrity? http://health.usnews.com/health-news/news/articles/2012/04/13/even-young-teens-show-signs-of-sun-damage-study
Chemical diabetes? Pthalates for breakfast anyone? Or you could just rub them on your face. The FDA won't mind… http://www.foxnews.com/health/2012/04/13/chemicals-in-cosmetics-linked-to-diabetes-study-says/?utm_source=feedburner&utm_medium=feed&utm_campaign=Feed%3A+foxnews%2Fhealth+%28Internal+-+Health+-+Text%29
The key to cancer prevention may lie in your gut! http://health.usnews.com/health-news/news/articles/2012/04/13/even-young-teens-show-signs-of-sun-damage-study
Family farmers versus Monsanto – the battle continues… http://www.naturalnews.com/035579_farmers_Monsanto_lawsuits.html
More evidence that Mitt Romney has not sewn up the Republican nomination for the presidency! Ron Paul is on the move! It's not over until it's over and it's not over… http://networkedblogs.com/wsqfp and http://communities.washingtontimes.com/neighborhood/reawakening-liberty/2012/apr/15/colorado-further-evidence-ron-paul-will-challenge-/
Where are you going to be Saturday, April 21, 2012? How about celebrating Earth Day at Marando Farms in Ft. Lauderdale with RSB and friends? http://www.marandofarms.com/earthday.html
The Health Freedom Expo is coming up in Chicago June 15-17, 2012! Make your plans now! http://healthfreedomexpo.com/site/ See you there!
Vaccines: Armed and Dangerous – All the Things They Don't Want You to Hear! Co-created by Jon Rappoport and RSB – Save $20 right now! http://programs.webseed.com/Vaccines_Armed_and_Dangerous.htm
Do you know where you are going to be June 29-30, 2012? How about New York City for Alive New York? http://www.alivenewyork.com/index.html Have you voted yet? The Robert Scott Bell Show is nominated as best health radio show! http://www.alivenewyork.com/alive-radio-award.html#pd_a_6068736#pd_a_6068736
Listen live here 12Noon-2PM EST: http://www.naturalnewsradio.com/ or here: http://www.talkstreamlive.com/talk_radio/robert_scott_bell.stream
In case you missed my broadcast from Sunday (04/15/12) http://www.robertscottbell.com/?p=6128 on GCN from this past Sunday when RSB and Michael Badnarik discussed Tax Slavery Day, rights versus privileges and restoring the Republic. Chris Barr also returned to discuss Antoine Béchamp, the Law of the Terrain, Lymphatic Health, whooping cough, nebulizing silver, grains and more! Listen here: http://www.gcnlive.com/programs/robertScottBell/archives.php
Sign up for email alerts here: www.NaturalNews.com/RobertScottBell
Previous episodes of the Robert Scott Bell Show: http://www.naturalnewsradio.com/Archive-RobertScottBell.asp
April 10, 2012: Notice anything different?