Dr. Rashid Buttar Advanced Medicine, Real Whooping Cough Remedies, Radiation Remediation, Fukushima Reactor 4 Warnings, Ron Paul Delegate Victories in Nevada & Maine, Romney Ruckus, GMO Labeling Bill Hi-jacking, Thermography, Mammography and More on The Robert Scott Bell Show May 7, 2012
Are we on the brink of nuclear catastrophe? News from Fukushima Reactor 4 is serious, even as Japan decommissions all its nuclear plants. Happy Monday? We'll help you get prepared for the worst while we work for the best. Radiation remediation reminders will heat up the airwaves as we start another week of healing broadcasts.
Would you prefer some good news with your Monday morning organic coffee, juice, super smoothie or yerba mate? Ron Paul. Yes, he won BIG in Nevada and Maine over the weekend! Should life continue after Fukushima, we'll cover the encouraging news of Americans embracing liberty once again, even while Romney supporters attempt to deceive Ron Paul delegates.
See the images that the Republican establishment and international-banker-conflicted old media do not want you to see ! Pundits in the mainstream media got their talking points yesterday, claiming that Ron Paul has hi-jacked the political process; yet the only hi-jacking going on is Monsanto's takeover of Connecticut Governor Dannel Malloy to prevent a mandatory GMO labeling bill from passing there…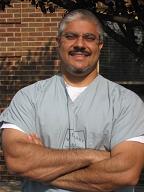 Dr. Rashid Buttar returns for some more Advanced Medicine Monday to do some more physiological, ecological and political healing. Do vaccine preventable diseases really exist? Is it really possible that the names of certain diseases "eradicated" by vaccines are given new names to hide their failure? What else might we cover today?
The Whooping Cough response in Washington state – vaccine "awareness?"
Real whooping cough remedies
Lymphatic drainage
Nebulizing silver
Herbal options
Attacks on health freedom and medical innovators
Not-so-stealthy quackbusters
Mammography versus Thermography
Radiation remediation
Sea minerals, Selenium, homeopathic options
Chelation (transdermal DMPS for uranium, plutonium, arsenic removal)
Alive Foundation Awards Show update
All this and more only on Advanced Medicine Monday on The RSB Show! www.MedicalRewind.com/ Dr. Buttar will be in Atlanta this weekend for a physician conference. Doctors interested in attending can call 704-895-9355 to get details. Remember, The 9 Steps to Keep the Doctor Away! http://www.the9steps.com/ (if you buy the book, you can get a DVD for an incredible discount!) and Facts on Toxicity http://www.factsontoxicity.com/
Call us at 1-866-939-BELL (2355) with your questions or comments!
Other stories we might cover on The RSB Show today:
As Japan shuts down their nuclear reactors, Fukushima 4 sits on the edge of catastrophic collapse. Are you prepared? http://www.naturalnews.com/035789_Fukushima_Cesium-137_Plume-Gate.html
Washington state emergency! Whooping Cough is on the rise! What does the governor decide to do? Release $90,000 to raise vaccine "awareness." Not kidding. http://abcnews.go.com/blogs/health/2012/05/04/wash-state-frees-emergency-cash-to-curb-whooping-cough/
When they find out that vaccines do not work, whatever you do, don't admit it! Just change the name of the disease that is not eradicated. Polio? No way! Henceforth, in vaccinated populations, it shall be known as acute flaccid paralysis. The medical emperor has spoken. http://sanevax.org/do-vaccine-preventable-diseases-exist/
Scientists claim that mammography is better than thermography. There they go again, defending radiating breast tissue in the hopes of detecting that which they are causing… http://news.yahoo.com/mammograms-beat-thermography-breast-cancer-detection-study-200606070.html
Can you alter genetic expression by changing you lifestyle and diet? Should be a Moment of Duh… http://www.foxnews.com/health/2012/05/04/even-at-higher-genetic-heart-risk-lifestyle-helps/?utm_source=feedburner&utm_medium=feed&utm_campaign=Feed%3A+foxnews%2Fhealth+%28Internal+-+Health+-+Text%29
Is Obama finally willing to cut something from the budget? Too bad it's medical care for military veterans. Sending them to die, get maimed, drugged, vaccinated and psychologically/emotionally damaged for unknown reasons is bad enough, but not caring for them when they come home is reprehensible…  http://www.reagancoalition.com/articles/2012/20120228006-billions-in-cuts-for-troops.html
What happened to the presumptive nominee? Ron Paul sweeps Maine delegates while Romney threaten to challenge the results in court. http://www.pressherald.com/news/Delegate-fight-Snowe-LePage-today-at-convention.html
What happened to Romney in Utah West (Nevada)? The presumptive nominee got maybe 3 delegates. Ron Paul got the other 25. The fat lady, nor has Yogi Berra, even begun to sing… http://www.8newsnow.com/story/18158026/ron-paul-takes-bulk-of-nevada-delegates
Romney supporters were not going to roll over for the Ron Paul r3VOLution that easily, instead attempting trickery to get supporters to vote for the wrong slate of delegates. The only problem was that Ginger Taylor was there to catch them in the act! http://youtu.be/IcgOuuM1VkM
Here is the Ron Paul speech from Nevada yesterday: http://youtu.be/i083em3nrlQ
The toxic waste you never hear about? Americans turn in 276 tons of unwanted FDA approved medicines… http://www.google.com/hostednews/ap/article/ALeqM5hGlamzkqR6o3vazSVjih6tS1G3Kw?docId=4cb7733211d842d4a8aaee1bc3748d2c
Did you miss yesterday's RSB Show? Check out this interview with Right to Know CT's Tara Cook-Littman and Analiese Paik, where we cover CT Governor Malloy's backroom deal with Monsanto to gut the mandatory GMO labeling bill… http://tv.naturalnews.com/v.asp?v=54B0EAA74228E6D9AA917BDF2C6383D6
At least some of the progressive left are waking up, crossing over and supporting the only major-party anti-war, pro-liberty candidate, Ron Paul. http://lewrockwell.com/orig13/hull1.1.1.html
Vaccines: Armed and Dangerous – All the Things They Don't Want You to Hear! Co-created by Jon Rappoport and RSB – Save $20 right now! http://programs.webseed.com/Vaccines_Armed_and_Dangerous.htm
Upcoming Events:
Will you be at the Autism One Conference in Chicago May 23-27, 2012? RSB will see you there! http://www.autismone.org/content/2012-autismone-conference
The Health Freedom Expo is coming up in Chicago June 15-17, 2012! Make your plans now! http://healthfreedomexpo.com/site/ See you there!
Do you know where you are going to be June 29-30, 2012? How about New York City for Alive New York? http://www.alivenewyork.com/index.html Have you voted yet? The Robert Scott Bell Show is nominated as best health radio show! http://www.alivenewyork.com/alive-radio-award.html#pd_a_6068736#pd_a_6068736
Listen live here 12Noon-2PM EST: http://www.naturalnewsradio.com/ or here: http://www.talkstreamlive.com/talk_radio/robert_scott_bell.stream
In case you missed my broadcast from Sunday (05/06/12) http://www.robertscottbell.com/?p=6291 on GCN from this past Sunday when RSB interviewed Right to Know CT's Tara Cook-Littman and Analiese Paik, when we covered CT Governor Malloy's backroom deal with Monsanto to gut the mandatory GMO labeling bill. We also talked with Steven Pedigo about the ongoing use of Corexit in the Gulf, while EPA prohibits use of a safe remediation option with www.osei.us! Listen here: http://www.gcnlive.com/programs/robertScottBell/archives.php
Sign up for email alerts here: www.NaturalNews.com/RobertScottBell
Previous episodes of the Robert Scott Bell Show: http://www.naturalnewsradio.com/Archive-RobertScottBell.asp