Dr. Rashid Buttar Advanced Medicine, Rosacea Defined & Cured, Dr. Yolanda Cintron Mercury-free Dentistry, Root Canal Cancer Links, Cavitation Concerns, Autism Rates, CoQ10 Deficiency Congestive Heart Failure, Drugging Soldiers, Skipping Doctors, GMO Struggles, Got Ron Paul? and More on The Robert Scott Bell Show April 23, 2012
Truth in advertising? Oreo cookies recently marketed their cookies to breast-feeding babies! While we applaud valuing a return to feeding babies as nature intends, the things in an Oreo do not qualify. RSB has some fun relabeling the ad campaign for something that would really do a baby good as it grows to live in a country that once again values health freedom and liberty, as we do raw (real) milk!
Popular dental demand? We have had so many requests to do a follow up interview on mercury-free dentistry, cavitations and root canals and we finally have her! We kick off the week talking advanced dentistry with Dr. Yolanda Cintron, whose love for chemistry and cellular biology got her involved with The International Organization of Oral Medicine and Toxicology (IAOMT), where she learned the most efficacious protocols to remove toxic materials (i.e. mercury amalgams) safely. http://www.iaomt.org/ Here are some topics for discussion:
Mercury toxicity in boys versus girls; excretion deficiency
Fluoride toxicity
Autism
Root canal link to specific cancers
Breast cancer
Prostate cancer
CoQ10 and preventing congestive heart failure
Acid/alkaline balance
Cavitations
Plasma Rich Growth Factor (PRGF) for stem cell regeneration
Emotional link to physiological health
Antioxidants for squamous cell carcinoma
The freedom to heal and innovate
Along with our discussion, we'll remove obstacles stand in the way of good health and genuine healing. Healing is about everything, not just physiology. Dr. Cintron values God and family as a top priority. She follows this philosophy: "I am God's instrument to get you healthy. I will treat you like I want to be treated, like I want my children to be treated." We could use a few more healers like her. Call (888) 938-4599 http://www.fortlauderdaledentistry.com/about/ and http://www.fortlauderdaledentistry.com/services/mercury-free-tooth-fillings.html
Advanced Medicine Monday and Dr. Rashid Buttar continues to integrate healing principles and techniques in all areas of life and living. Is there really a shortage of Ritalin or could it be that the Pentagon is giving it all to our troops in the field? Do you really need well baby visits, or are they deigned to turn your well baby into a sick one? We'll talk about a phone call that came in recently with questions Rosacea. What else might we cover today?
Orwellian or Huxleyan modern government medicine
Ron Paul crowds are growing; media silence
Planting your gardens now
What causes Rosacea?
What you should be asking your doctor about EVERY diagnosis!
The three pillars of health restoration – Systemic detoxification, Immune modulation, Physiological optimization
Mammogram and other medical detection dangers
Skipping doctor visits
GMO dangers
Local organic farms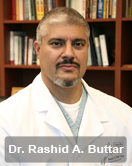 All this and more only on Advanced Medicine Monday on The RSB Show! www.MedicalRewind.com/ Remember, The 9 Steps to Keep the Doctor Away! http://www.the9steps.com/ (if you buy the book, you can get a DVD for an incredible discount!) and Facts on Toxicity http://www.factsontoxicity.com/
Call us at 1-866-939-BELL (2355) with your questions or comments! We'll take a call today on root canals!
Other stories we might cover on The RSB Show today:
The food industry is waging war on your cells with ten toxic food additive ingredients… http://www.naturalnews.com/035647_food_industry_ingredients_chemicals.html
Could you be better off by skipping your visits to the doctor? http://www.upi.com/Health_News/2012/04/22/Skipping-doctors-visits-self-defeating/UPI-81931335106552/
Why are we drugging our soldiers? http://www.nytimes.com/2012/04/22/opinion/sunday/why-are-we-drugging-our-soldiers.html?_r=2&ref=opinion
Why is DHS buying enough ammo to wage war on the American people for 7 years? http://www.naturalnews.com/035649_DHS_ammunition_domestic_war.html
Good news from the Earth Vs. Monsanto files? Vermont House Agricultural Committee votes 9-1 in favor of mandatory GMO labeling! http://www.bobthegreenguy.com/the-house-agriculture-committee-voted-9-1-in-favor-of-h-722/
Selling Oreo cookies to breastfeeding babies? http://moms.today.msnbc.msn.com/_news/2012/04/19/11289869-controversial-ad-uses-breast-feeding-to-sell-cookies?lite
In case you missed Ron Paul's official campaign blogger, Jack Hunter, on The RSB Show from last Friday, here's the YouTube: http://www.youtube.com/watch?v=r4mAGljqpgQ&feature=youtu.be
Ron Paul wins Minnesota Iowa, Romney Panics, but the old media is silent! http://dougwead.wordpress.com/2012/04/23/ron-paul-wins-in-iowa-and-minnesota-romney-in-a-panic/
Is a Ron Paul Pandemic causing a Romney fracture? http://dougwead.wordpress.com/2012/04/19/ron-paul-pandemic-causes-romney-split/
Ron Paul hosted CNBC's Squawk Box this morning – links to view it are here: http://www.dailypaul.com/228117/ron-paul-hosting-cnbcs-squawk-box-on-monday-morning-april-23rd Part 1 is here: http://video.cnbc.com/gallery/?video=3000085775
Will you be at the Autism One Conference in Chicago May 23-27, 2012? Hope to see you there! http://www.autismone.org/content/2012-autismone-conference
The Health Freedom Expo is coming up in Chicago June 15-17, 2012! Make your plans now! http://healthfreedomexpo.com/site/ See you there!
Vaccines: Armed and Dangerous – All the Things They Don't Want You to Hear! Co-created by Jon Rappoport and RSB – Save $20 right now! http://programs.webseed.com/Vaccines_Armed_and_Dangerous.htm
Do you know where you are going to be June 29-30, 2012? How about New York City for Alive New York? http://www.alivenewyork.com/index.html Have you voted yet? The Robert Scott Bell Show is nominated as best health radio show! http://www.alivenewyork.com/alive-radio-award.html#pd_a_6068736#pd_a_6068736
Listen live here 12Noon-2PM EST: http://www.naturalnewsradio.com/ or here: http://www.talkstreamlive.com/talk_radio/robert_scott_bell.stream
In case you missed my broadcast from Sunday (04/22/12) http://www.robertscottbell.com/?p=6180 on GCN from this past Sunday when RSB hosted a special Earth Day broadcast. David Steinman, editor of the Doctor's Prescription for Healthy Living, dropped by to update us on his race against Henry Waxman in California's 33rd District. Did RSB really endorse a Green Party candidate? http://www.steinman2012.com/ You'll have to download it to find out! Plus, 30 mind-blowing reasons why you should be "happy" to pay your "fair" share! You gotta hear it to believe it! Listen here: http://www.gcnlive.com/programs/robertScottBell/archives.php
Sign up for email alerts here: www.NaturalNews.com/RobertScottBell
Previous episodes of the Robert Scott Bell Show: http://www.naturalnewsradio.com/Archive-RobertScottBell.asp