Dr. Rashid Buttar Advanced Medicine, Top 5 Drugs, Natural Options FDA Does Not Want You to Hear, Dr. Robert Verkerk ANH-Europe, Saving Health Freedom, Royal Family Supplement Secrets, Pain Reduction and More on The Robert Scott Bell Show March 5, 2012
The Health Freedom Expo may be over, but RSB brings it to you with a series of great guests this week! We'll start with Dr. Robert Verkerk, from the Alliance for Natural Health Europe. He is a tireless champion and scientist working to protect your access to dietary supplements worldwide! Is it enough to sign your name on a petition and go on about your merry way? We talk civil disobedience and withdrawing consent as the most powerful means by which you can restore health freedom to planet earth. Also, we'll get the scoop on
the Royal Family – could they really be working behind the scenes in support of access to non-pharmaceutical health choices? Dr. Verkerk has some first-hand knowledge to share. Stop feeding the beast and listen to this lively and important interview covering the future of health freedom! http://www.anh-usa.org/ and http://anh-europe.org/
Super-hero sidekick Liam Scheff also chimes in on flying in a tin can when most of the people in it are having difficulty of a gastrointestinal kind… Could it be GMO's?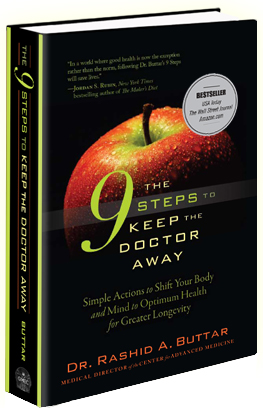 Are you in pain? Would you like to know natural options for the top five drug categories? The FDA may no want you to know them, but we do! Advanced Medicine Monday is back with Dr. Rashid Buttar, to discuss in a very detailed way safe, rational and natural options for pain medicines, statin drugs (which may need no replacement), high blood pressure meds, synthetic thyroid pills and antidepressants. How can we do this all in one show? Focus. All this and more only on Advanced Medicine Monday on The RSB Show! www.MedicalRewind.com/ Remember, The 9 Steps to Keep the Doctor Away! http://www.the9steps.com/ (if you buy the book, you can get a DVD for an incredible discount!) and Facts on Toxicity http://www.factsontoxicity.com/
Call us at 1-866-939-BELL (2355) if you have any questions!
Other stories we cover on The RSB Show today:
Government outrage! Rawesome Foods' James Stewart arrested on $1million dollar warrant! What are they so afraid of? http://www.naturalnews.com/035136_James_Stewart_arrest_Rawesome_Foods.html
What are the five most commonly prescribed medication and the safe natural options to replace them? http://www.foxnews.com/health/2012/02/22/natural-alternatives-to-top-5-most-prescribed-drugs/
It's finally here! Vaccines: Armed and Dangerous – All the Things They Don't Want You to Hear! – with Jon Rappoport and RSB – Save $20 right now! "I downloaded the Vaccine seminar a couple of weeks ago, and I am about 90% thru it. I will be going over it the second time with my wife very soon. Great work! I was wanting a more cogent and hard hitting approach, but as I listened and considered what you were doing, I think it is genius! So many are unaware, and have not any understanding of these things; They need time to process the vast amount of information. Not to mention what you two took so great care in doing to transition people from vaccine delusion, to vaccine truth." – John Barker http://programs.webseed.com/Vaccines_Armed_and_Dangerous.htm
Will you be near Raleigh, North Carolina on March 24, 2012? You can meet RSB at the Rally for Ron Paul and Freedom Fest! http://raleighrallyforronpaul.com/
What do you do when you realize that federal permission is not required? You go to the 10the Amendment Center's Nullify Now" Conference in Philadelphia on March 31, 2012! http://www.nullifynow.com/2012/01/were-doing-this-whether-they-want-us-to-or-not/
Do you know where you are going to be for the Summer Solstice in the Northern Hemisphere? How about New York City for Alive New York 2012? http://www.alivenewyork.com/index.html
Listen live here 12Noon-2PM EST: http://www.naturalnewsradio.com/ or here: http://www.talkstreamlive.com/talk_radio/robert_scott_bell.stream
In case you missed my broadcast from Sunday (03/04/12) http://www.robertscottbell.com/?p=5812 on GCN from this past Sunday at The Health Freedom Expo, with Jonathan Emord (Restore the Republic), Chris Barr, Christian Wilde, Bill Tufts and More, you can still listen to it here: http://www.gcnlive.com/programs/robertScottBell/archives.php
Sign up for email alerts here: www.NaturalNews.com/RobertScottBell
Previous episodes of the Robert Scott Bell Show: http://www.naturalnewsradio.com/Archive-RobertScottBell.asp