Dr. Rashid Buttar, root canal cancer, GMO astroturfing Dr. Oz, Surgeon General Elmo shots, Dr Offit's aluminum, Master Bong 420 day & more!
The Robert Scott Bell Show April 20, 2015 Click here to download and listen now!
Monday on The Robert Scott Bell Show 7-9PM EDT: What's with the 10 doctors attacking Dr. Oz and calling him a fraud? How interesting is it that the rogue leader of the request to Columbia to remove Oz from the faculty has himself been tried and convicted for, you guessed it, fraud. As we go to air this evening, Dr. Bob Arnot nails it on CNN: Attack on Doctor Oz was astroturfed by sleazy "industry henchmen" with ties to biotech! Why has Elmo teamed up with the new Surgeon General to market products (vaccines) from the pharmaceutical industrial complex that carry no liability? Conflicts of interest to kick off National Infant Immunization Week? Unconstitutional? We'll tackle Elmo. RSB and Dr. Rashid Buttar talk about Paul Offit's ludicrous claim that aluminum from vaccines develops a healthy fetus. Maybe Offit got too much aluminum in his baby bottle? Also, why is a doctor convicted of medical fraud calling Dr. Oz a fraud? Master Bong joins us on this auspicious day of 4/20 as more states consider defying Federal prohibition against a plant called cannabis. Call with your questions at 1-866-939-2355. Listen in at www.NaturalNewsRadio.com.
Get ready for some more Advanced Medicine Monday as RSB and Dr. Rashid Buttar talk about evidenced based medicine in the peer reviewed
literature. Did you know that most scientific papers are probably wrong? What medical procedure correlates with terminal cancer 97% of the time? If you say it's just a coincidence, you'll believe your dentist when he tells you that root canals are a completely benign and safe procedure long term. Who is predicting that breast cancer rates will grow rapidly over the next 15 years and why? We have a Question of the Day to answer about malabsorption and autoimmune disease. Finally, the LA Times says that allowing unvaccinated children to attend public school is akin to allowing them to come to class with loaded guns. What are they smoking over there? What kind of milk should you drink if you drink milk? More information will be pouring into this new A2A2 web site. Remember to pick up the international best seller "9 Steps To Keep the Doctor Away!" http://www.the9steps.com/ (if you buy the book, you can get a DVD for an incredible discount!) Facts on Toxicity. Call Dr. Buttar's clinic if you would like to learn more (704) 895-WELL (9355). Archives can be found at www.MedicalRewind.com/. For any health care providers who wish to set up their own private association, contact info@drbuttar.com and let him know of your interest. Because you are a listener to The RSB Show, your price to do so is greatly reduced! Remember, The 9
Steps to Keep the Doctor Away (if you buy the book, you can get a DVD for free!) and Facts on Toxicity.
Mon, May 11, 2015 5:00 PM – 7:00 PM EDTJoin Dr. Rashid A. Buttar for this Free Webinar: New Technology in Advancing the Science of Medicine! 
Learn the Most Recent Advancement in Enhancing Detoxification.
Question/Comments of the Day: 1) We recently heard you speak during 'The Truth About Cancer Summit' and were quite impressed with your knowledge on the digestive system. We were wondering if you might be able to recommend a highly skilled, educated and proven doctor who can help us with our daughter. She is 6 years old and has had a history of slow weight gain her entire life. Last year we discovered that she is gluten, chicken egg, and casein sensitive and has an overgrowth of gut bacteria (good gut bacteria, but nevertheless still an overgrowth). Her stool tests also revealed that she has fat malabsorption. Blood tests revealed that she has some thyroid antibodies that have developed too. We have worked with a naturopath over the past year, and he was very helpful with performing stool tests to help figure out what is going on. However, his protocol of GAPS diet, probiotics, herbs to kill off the overgrowth of gut bacteria helped her gain some weight (praise), but did nothing to bring her gut overgrowth down. We do not have a course of action at this time, and would really like to find someone who has proven experience with this to help us help our daughter. It doesn't matter where they are physically located, as long as they are willing to conduct phone appointments with us! Thank you for your time and attention to our request! ~ Annette
More upcoming RSB events:
RSB broadcasts LIVE and lectures at Hoover's Market in Altamonte Springs (Orlando), Florida April 29, 2015 from 7-9PM EDT.
Unlock Your Power to Heal with RSB and TMB at Food & Thought Naples, Florida, Friday, May 15, 2015 from 7 to 9PM EDT. Join Ty Bollinger and Robert Scott Bell for an evening of irreverent healing as we explore the many ways to prevent and reverse cancer and other chronic immune diseases.
Autism One in Chicago May 20-24, 2015 ~ See you there!
What else is in the news?
DR. OZ UPDATE: Mainstream media FAIL: Sleazebag doctors attacking Doctor Oz have histories of criminal fraud and ties to Monsanto's "Discredit Bureau"
Dr. Bob Arnot nails it on CNN: Attack on Doctor Oz was astroturfed by sleazy "industry henchmen" with ties to biotech Dr. Bob Arnot, M.D. Internal Medicine, is an award-winning journalist, author of twelve books on nutrition and health, host of the Dr Danger reality TV series, and previously chief medical and foreign correspondent for NBC
and CBS. He is also the founder, and former or current board member of several humanitarian aid organizations.
SURGEON GENERAL TARGETS CHILDREN, VIOLATES FTC & FDA LAWS?
Aluminum is Toxic to All Life Forms: So Why is it Used in Vaccines? Because Paul Offit Loves Aluminum?
TODAY IS 4/20 – Should we Make 4/20 a National Holiday?
Most scientific papers are probably wrong – science-in-society – 30 August 2005
97% of Terminal Cancer Patients Previously Had This Dental Procedure
Breast cancer rates to grow rapidly over next 15 years
Dr. Oz Blasted by Peers in Letter to University Calling for Him to Be Kicked Off Faculty for Promoting 'Quack Treatments' | Video | TheBlaze.com
"Adult immunization push: Medical Dictatorship" By Jon Rappoport
200 Evidence-Based Reasons NOT To Vaccinate – FREE Research PDF
You can help get the Robert Scott Bell Show carried on your local talk stations! Just call the station and request they carry the show. Ask them to contact GCN by calling 877-996-4327 ext. 123 and asking for "John" who manages the affiliate broadcast relationships. John can get any local AM or FM radio station connected with the global feed so that they can carry the show.
What would you like to hear from The Robert Scott Bell Show in 2015? Call us at 1-866-939-BELL (2355) and let your voice be heard!
Need it faster? Want to know as soon as content is added? Want the daily show notes? Click Here to subscribe to The Robert Scott Bell Show content feed!
Listen live here 7PM-9PM EDT: http://www.naturalnewsradio.com/ or here: http://www.talkstreamlive.com/talk_radio/robert_scott_bell.stream
Previous episodes of the Robert Scott Bell Show: http://www.naturalnewsradio.com/Archive-RobertScottBell.asp
We are excited to introduce you to the extraordinary properties of fulvic acid in Inflamagone, Super Earth Energy and Digestive Detox! Call (208) 580-4424 for Dr. Nuzum's Vitality for Life!
What keeps RSB and TMB strong through the stress of travel and colder winter months? Better Way Health Beta 1.3-D Glucan! Call them at 1-800-746-7640.
Take advantage of this incredible deal on One World Whey! 1-888-328-8840! www.oneworldwhey.com  HAPPY NEW YEAR! Check out this successful and safe Fat Loss Package!
Got hemp? CBD rich hemp oil! Call 866-273-8502! RSB takes it everyday! www.HempMedspx.com Call now until Friday February 6, 2015 and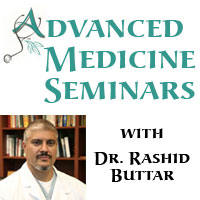 get 20% off! Ask for Renee or Trina and get even more off!
What does RSB drink? Visit Robert's Water to find out more! ECHO 7 hydrogen-enriched water is even better! Call 1-800-337-7017!
Immune modulation from the botanical world? Of course. What do RSB and TMB and family use? Carnivora, of course! Call 1-866-836-8735. Click Here To Receive Our Free Video Newsletter
Choose To Be Healthy for all of your whole food supplements, including GTF, Chromium, Selenium and Dr. Ohhira's Probiotics! 1-866-424-1077.
Family Wellness kit, including remedies for vaccine injury! Call 1-800-543-3245. Available now for only $89.99 (price includes free shipping) for RSB Show listeners: http://www.kingbio.com/store/product.php?productid=16375&cat=0&page=1
What's the only kind of silver I take? Sovereign Silver. It's now available in the Natural News Store! Have you tried the First Aid Gel yet? No more Neosporin, ever!