ENCORE! Dr. Michael Murray, Obama's Cognitive Dissonance Drones, Unlimited Debt, Insomnia, Boobies, H. Pylori, Cold Allergy, ADHD & More!
The Robert Scott Bell Show January 29, 2013 Click here to download today's ENCORE broadcast!
RSB is almost back from Dubai! In the mean time, enjoy this special ENCORE presentation (original air date November 20, 2012): Cognitive dissonance is probably not what most people would want in their president, however, since there is so much of it going around among the American populace, it only stands to reason that President Obama would be party central for it. It's not unique to Obama as it has been going on for decades. Remember the Swine Flu vaccine debacle? Rethink or double down? What about the missiles raining down across your borders? Would you tolerate that? What else is on tap today on The RSB Show?
What to do instead of vaccinating for RSV?
What is an unlimited debt ceiling?
Remedies for insomnia
Cold allergy
ADHD Drug Targets
How to deal with H. Pylori?
A Moment of Duh just for the ladies!
An incredible phone call about the Advanced Medicine Seminar!
More sleeping pill dangers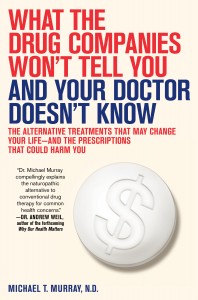 What the Drug Companies Won't Tell You and Your Doctor Doesn't Know offers a close look at the way that the American healthcare system has evolved in the last fifty years and examines the roles of the FDA, the pharmaceutical monopolies, and the medical community in producing what has become a failing healthcare system with little accountability. Dr. Murray illustrates how a nationwide dependence on pills has hobbled health in America and resulted in a national wellness epidemic as lifestyle, ignorance, and politics collide in our medicine cabinets.
At a time when adverse reactions to over-the-counter and prescription drugs are currently estimated to kill more than 100,000 Americans a year (making this the fourth leading cause of death in the United States behind cancer, heart disease, and stroke) and when Americans use more than 40 percent of all of the prescription drugs produced in the world each year (according to the World Health Organization) yet are forty-second in terms of life expectancy, we must radically reevaluate the way that we take care of ourselves.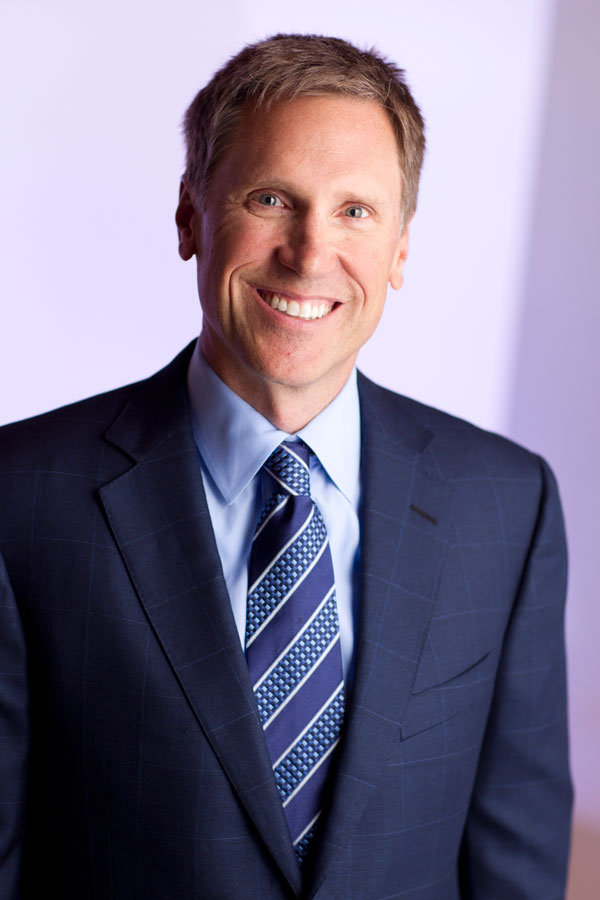 Both a call to arms and a practical guide to the natural treatments that could revolutionize both your health and the well-being of the entire nation, What the Drug Companies Won't Tell You and Your Doctor Doesn't Know provides clear guidance on the steps needed to help you lead a fitter, happier, and healthier life.
Michael T. Murray ND is a naturopathic physician regarded as one of the world's top authorities on natural medicine. An educator, lecturer, researcher, and health food industry consultant, he is the author of more than 30 books, including his newest with coauthor Joseph Pizzorno ND, The Encyclopedia of Natural Medicine (Atria, Third Edition, 2012). Learn more at http://www.drmurray.com/. Would you like to know what Dr. Murray recommends to help you sleep better? CLICK HERE.
Call us at 1-866-939-BELL (2355) with your questions or comments!
Question of the Day: I'm in my mid-twenties (healthy and active) and I was told that I have high levels of H.pylori. I was put on a weeks worth of harsh antibiotics that produced such bad side effects I worry it may have caused more harm than good. What would you suggest to treat this infection? ~ Sarah
RSB, Dr. Andrew Wakefield and many others will be at the Autism One conference in Chicago, Illinois, May 22-26, 2013. Hope to see you there!
More news:
Obama, without irony, says: "No country on Earth would tolerate missiles raining down on its citizens from outside its borders." Excuse me, but…
Obama has an epiphany about missiles raining down across borders. Does he catch the Nobel Peace Prize recipient irony? No. The cognitive dissonance runs strong with this one…
Please can we lift the debt limit to infinity? Not without destroying what's left of the dollar.
How about needles raining down on your family? Herd immunity is a false concept that dies hard. There are many other strategies to prevent or address RSV in infants.
Treasury Secretary Timothy Geithner as Buzz Lightyear on National Debt: To Infinity, and Beyond…
Are you allergic to cold? Really? Now it's a communicable allergy?
Who gets more ADHD drugs? The youngest among us.
Sleeping pills are killing so many Americans that it defies even the drug doctors! Now they're also tied to hospital falls.
Is breast cancer really genetic, or it could it be caused by something else? Yes, ma'am, it's today's Moment of Duh.
Come see RSB, Liam Scheff and many others at The Health Freedom Expo in Long Beach, California March 1-3, 2013!
RSB and Vaishali hosting a seminar together? Yes! March 23 – 24, 2013 on the Queen Mary in Long Beach, California! http://www.businessmuse.com/newsletters/Alive_Healthy.html
Vaccines: Armed and Dangerous – All the Things They Don't Want You to Hear! Co-created by Jon Rappoport and RSB – Save $20 right now! http://programs.webseed.com/Vaccines_Armed_and_Dangerous.htm
Listen live here 12Noon-2PM EST: http://www.naturalnewsradio.com/ or here: http://www.talkstreamlive.com/talk_radio/robert_scott_bell.stream
In case you missed my RSB's Sunday broadcast (1/20/13) on GCN http://www.robertscottbell.com/?p=10354 Rand Paul Fights Obama's E.O.s, TSA Abandons Porno Scanners, Calming Gun Violence, Cancer Vaccines, Flu Fantasies, Allergy Disabilities, Mercury Ban, Botox Bladders and More! You can download the archive here: http://www.gcnlive.com/programs/robertScottBell/archives.php Also, here is the iTunes feed for Sunday RSB Show broadcasts: https://itunes.apple.com/us/podcast/gcn-robert-scott-bell-show/id392503709
Previous episodes of the Robert Scott Bell Show: http://www.naturalnewsradio.com/Archive-RobertScottBell.asp
RSB's favorite Whey Protein is One World Whey! Truly nondenatured and no casein! Enhance glutathione production like no other food can! 1-888-988-3325. http://www.sgn80.com/one-world-whey
Choose To Be Healthy for all of your whole food supplements, including GTF, Chromium, Selenium and Dr. Ohhira's Probiotics! http://choosetobehealthy.com/ 1-866-424-1077.
Which Rife Frequency Machine does RSB endorse? The BCX Ultra! http://www.bioelectricsforhealth.com/ 1-800-936-6240
Limited time offer! Family Wellness kit, including remedies for vaccine injury! Call 1-800-543-3245. Available now for only $89.99 (price includes free shipping) for RSB Show listeners: http://www.kingbio.com/store/product.php?productid=16375&cat=0&page=1
What's the only kind of silver I take? It's now available in the Natural News Store! and http://sovereignsilver.com/ and http://store.naturalnews.com/Sovereign-Silver-Bio-Active-Silver-Hydrosol–10-ppm-16-oz_p_156.html and http://store.naturalnews.com/Sovereign-Silver-Silver-First-Aid-Gel-2-oz_p_157.html
Be like RSB and structure your water! http://structuredwatertechnologies.com/ and http://structuredwatertechnologies.com/proof.htm (435) 773-7473
Special thanks to Better Way Health for making Outside the Box Wednesdays with Ty Bollinger possible! Call 1-800-746-7640 today!