Encore! Jeffrey Smith, No GMO's, Anita Tibau, Consumer's for Dental Choice, Dr. Rashid Buttar, Medical Licensure, Chelation Reality, The Robert Scott Bell Show August 22, 2011
The Robert Scott Bell Show August 22, 2011
This is a special encore presentation of The RSB Show! It's so good that it requires no expiration dating or FDA approval!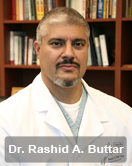 It's Advanced Medicine Monday with Dr. Rashid Buttar is back to for some Medical Rewind! Why is it that most doctors do not appear capable for thinking for themselves? Do state boards of medicine still persecute physicians who do not prescribe enough drugs? The answer may shock you! Are licensed physicians able to care for their patients without state mandates that violate the Fourth Amendment? This promises to be another fascinating discussion! We'll also delve into intravenous chelation therapy – especially controversies that pit chelation docs against one another. Why is DMSA not a true chelator? How do we get the rest of the metals out?   www.MedicalRewind.com
Remember, The 9 Steps to Keep the Doctor Away http://www.the9steps.com/1358 (if you buy the book, you can get a DVD for free!) and Facts on Toxicity http://www.factsontoxicity.com/1358
Just say no to GMO's! Jeffrey Smith returns with a progress report on the proliferation of GMO's worldwide and what you can do about it. What is the Non-GMO Project?  Are GMO's altering the bacteria in your gut? Do you have Round-up Ready micro-flora? Did you know that GMO's have actually increased the use of pesticides?  http://nongmoshoppingguide.com/ and http://www.responsibletechnology.org/
Anita Vazquez Tibau joins me from Consumers for Dental Choice to discuss mercury toxicity, mercury detoxification and dentists who still put mercury into the mouths of babes. What is Californians for Green Dentistry? Pandora's Mouth? http://www.youtube.com/watch?v=pMiOnwX3lGU and http://www.toxicteeth.org/donate.cfm
Thank you to everyone calling 1-866-939-BELL (2355). Please keep your comments and questions coming 24/7.
Peace-of-Mind Homeopathic medicine kit, including remedies for radiation exposure! Call 1-800-543-3245. Now available for $89.99 for RSB Show listeners: http://www.kingbio.com/store/product.php?productid=16375&cat=0&page=1
or here: http://www.talkstreamlive.com/talk_radio/robert_scott_bell.stream
In case you missed my broadcast from The Health Freedom Expo on GCN from this past Sunday at the Tenth Amendment Center's "Nullify Now!" event in Kansas City, you can still listen to it here: http://www.gcnlive.com/programs/robertScottBell/ Guests included Tom Woods, Michael Boldin, John Bush, Jason Rink and more! http://www.nullifynow.com/kansascity/
Sign up for email alerts here: www.NaturalNews.com/RobertScottBell
Previous episodes of the Robert Scott Bell Show: http://www.naturalnewsradio.com/Archive-RobertScottBell.asp