GSK vaccine-autism, plausible pertussis, Dr. Frank King, sinus sunshine, grief, Liam Scheff, Al Gorisms, medical kidnaps, kick aspartame & more!
The Robert Scott Bell Show April 24, 2015 Click here to download & listen now!
Friday on The Robert Scott Bell Show 7-9PM EDT: Who is still under the illusion that there is no link between vaccines and autism? Not GSK. A recently unearthed report authorized by the pharmaceutical giant mentions autism 11 times. It was signed by Dr. Felix Arellano, the Vice President and Head of Biological Safety and Pharmacovigilance of GlaxoSmithKline Biologicals. Ooops. Vaccine cultists are trying to explain the failures of the Pertussis (whooping cough) vaccine as being caused by a switch from whole cell to acellular pertussis. What's wrong with them, don't they know that they are supposed to blame anti-vaxxer parents? Did they lose the memo? By the way, did you hear Dr. Oz agreeing with Surgeon General Murthy and Elmo about vaccinations on his show yesterday? If he did not come out as pro-vaccine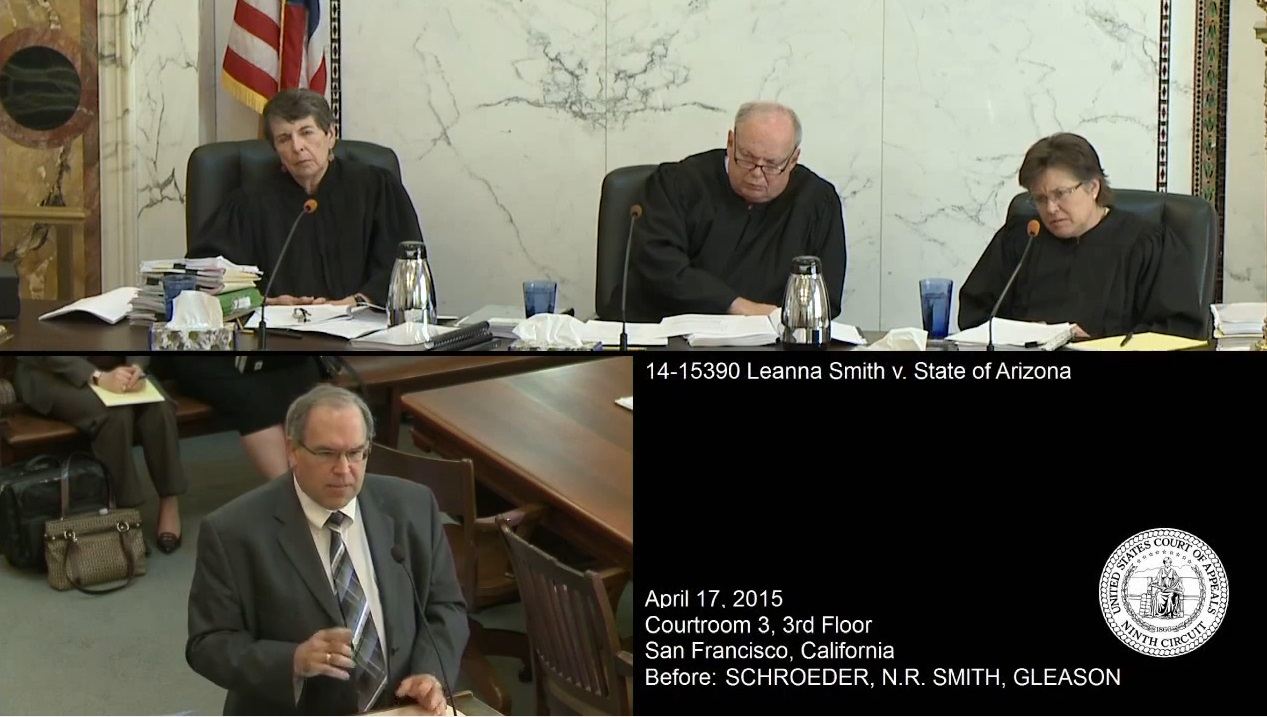 yesterday, he would not have the Dr. Oz Show today. Just sayin'. RSB and Dr. Frank King discuss living the principles of the Healing Revolution, deal with grief homeopathically and reverse sinus issues from whatever source derived. Then Liam Scheff returns to reveal the inconvenient falsehoods found in the Al Gore school of environmentalism. He re-watched Al Gore's Inconvenient Truth and comes back with the same feeling as ever – it's all about Al and not about critical thinking – or even the reality of diminishing oil supply. What about California's 'beginning of the end'? Yes, they're gonna take away your right not to have aluminum injected into your body and your children. Is there any upshot? We're predicting exodus from the system. Then Steven R. Isham and Leanna Smith are back from the 9th Circuit Court of Appeals regarding the 9-year-old medical kidnap case out of Arizona (audio pop-up). How did an Arizona state CPS kidnapping end up in Federal court nearly a decade after it first happened? Could what we learn here help reunite other families torn asunder by corrupt Child Protection Services in the 50 states? Finally, do you still drink Diet Pepsi? Even though they are phasing out aspartame, it's still not a healthy drink. For anyone. Maybe we should send the puppeteers at Pepsico to Tisdale, Canada? It's known as the Land of Rape and Honey. Do you wonder why the townsfolk of Tisdale  are trying to find a new slogan? Just in case you are confused, the rape in their slogan refers to canola. GMO canola, most likely, so it is a form of violent assault. Perhaps a much happier and healthier slogan would be "The Land of Hemp and Honey." Go cannabis! Yeah. Call with your questions at 1-866-939-2355. Listen in at www.NaturalNewsRadio.com.
The Healing Revolution is here with Dr. Frank King as we discuss living the principles of the Healing Revolution, dealing with grief homeopathically and reversing sinus issues from whatever source derived. What is the healthy way to deal with the loss of a loved one? Processing, not suppressing. Temporary sadness is part of the human condition when confronted by loss and is not evidence of an antipsychotic or SSRI drug deficiency. How do we express our emotions in a healthy way. How are your sinuses functioning this allergy season? Can homeopathic medicines work for you? Things that don't work will eventually go away. Homeopathy, over 200 years after its inception, is growing to reach more people than ever! We'll talk sinusitis and allergies to pet dander, pollen, dust mites and more! What's in your allergy alley? Could it be phenolics (strong aromatics)? Diesel fuel exhaust? Get ready to clean up your function! Carolina Bison is open for tours! Click here to make your appointment to visit now through October! Elk, bison, deer, yaks and camels await you! Get ready to work with nature and learn about the genetic integrity of heirloom fruits, nuts, seeds and grasses. If you need to get in shape before the tour, consider some homeopathic the Sporting Edge. How about the Muscle Maximizer? Remember to get Dr. King's book, The Healing Revolution – it contains many different hands-on techniques to empower you to live a more healthful, inspired life! Call 1-800-543-3245 if you would like more information. Stock up now on another super food, Carolina Bison: http://carolinabison.com/ and DK Natural Meats: http://dknaturalmeats.com/
From Leanna Smith: The most vulnerable people in our society is our children, their voices, their feelings, their thoughts, their souls and spirits are being stolen by those who say they are doing this in the "Best Interest of The Children" if this was true in their hearts they would keep the children with the families not SELL them through adoption. All of these children have extended families that could take care of them just as well if not better. Selling Our Children SHOULD NOT be the First Option. Where's The Justice!!!!
Question/Comments of the Day: Call 1-866-939-2355!
More upcoming RSB events:
RSB broadcasts LIVE and lectures at Hoover's Market in Altamonte Springs (Orlando), Florida April 29, 2015 from 7-9PM EDT.
Unlock Your Power to Heal with RSB and TMB at Food & Thought Naples, Florida, Friday, May 15, 2015 from 7 to 9PM EDT. Join Ty Bollinger and Robert Scott Bell for an evening of irreverent healing as we explore the many ways to prevent and reverse cancer and other chronic immune diseases.
Autism One in Chicago May 20-24, 2015 ~ See you there!
What else is in the news?
Vaccines cause autism, says confidential document from corrupt drug company
Whooping cough outbreaks traced to change in vaccine
Arizona Family Court, CPS, and Doctors on Trial in 9th Circuit Court
Arizona legal crimes – A timeline of public corruption (warning: an audio music file will play when you open this web link)
Fight against vaccination bill finds ally in ACLU (warning: the writer of this opinion piece behaves like a condescending, pretentious wench)
Potential presidential candidate Dr. Ben Carson calls for mandatory vaccination
"First They Came for the Anti-Vaxxers" By Bretigne Shaffer
Diet Pepsi dropping aspartame on customer concerns
"Adult immunization push: Medical Dictatorship" By Jon Rappoport
200 Evidence-Based Reasons NOT To Vaccinate – FREE Research PDF
Canadian town rethinks 'Land of Rape and Honey' slogan The Economic Development Office's online survey asks residents whether "it is time for Tisdale to update our Town brand."
You can help get the Robert Scott Bell Show carried on your local talk stations! Just call the station and request they carry the show. Ask them to contact GCN by calling 877-996-4327 ext. 123 and asking for "John" who manages the affiliate broadcast relationships. John can get any local AM or FM radio station connected with the global feed so that they can carry the show.
What would you like to hear from The Robert Scott Bell Show in 2015? Call us at 1-866-939-BELL (2355) and let your voice be heard!
Need it faster? Want to know as soon as content is added? Want the daily show notes? Click Here to subscribe to The Robert Scott Bell Show content feed!
Listen live here 7PM-9PM EDT: http://www.naturalnewsradio.com/ or here: http://www.talkstreamlive.com/talk_radio/robert_scott_bell.stream
Previous episodes of the Robert Scott Bell Show: http://www.naturalnewsradio.com/Archive-RobertScottBell.asp
We are excited to introduce you to the extraordinary properties of fulvic acid in Inflamagone, Super Earth Energy and Digestive Detox! Call (208) 580-4424 for Dr. Nuzum's Vitality for Life!
What keeps RSB and TMB strong through the stress of travel and colder winter months? Better Way Health Beta 1.3-D Glucan! Call them at 1-800-746-7640.
Take advantage of this incredible deal on One World Whey! 1-888-328-8840! www.oneworldwhey.com  HAPPY NEW YEAR! Check out this successful and safe Fat Loss Package!
Got hemp? CBD rich hemp oil! Call 866-273-8502! RSB takes it everyday! www.HempMedspx.com Call now until Friday February 6, 2015 and get 20% off! Ask for Renee or Trina and get even more off!
What does RSB drink? Visit Robert's Water to find out more! ECHO 7 hydrogen-enriched water is even better! Call 1-800-337-7017!
Immune modulation from the botanical world? Of course. What do RSB and TMB and family use? Carnivora, of course! Call 1-866-836-8735. Click Here To Receive Our Free Video Newsletter
Choose To Be Healthy for all of your whole food supplements, including GTF, Chromium, Selenium and Dr. Ohhira's Probiotics! 1-866-424-1077.
Family Wellness kit, including remedies for vaccine injury! Call 1-800-543-3245. Available now for only $89.99 (price includes free shipping) for RSB Show listeners: http://www.kingbio.com/store/product.php?productid=16375&cat=0&page=1
What's the only kind of silver I take? Sovereign Silver. It's now available in the Natural News Store! Have you tried the First Aid Gel yet? No more Neosporin, ever!