Health Freedom Expo Celebration, Carolyn Dean, Magnesium Miracle, Death By Modern Medicine, Joni Cox, Curt Linderman Natural News Radio, Glenn Family Doesn't Do Disney From Detroit, Liam Scheff Official Stories, Ron Paul Wins Iowa, Greece Slipping the Euro and More on The Robert Scott Bell Show June 18, 2012
What a blast we had at the Health Freedom Expo! I am deeply grateful to all who were able to attend and express genuine appreciation that really warmed my heart! Get ready for some great healing interviews coming up this week!
The Glenn Family from Detroit brings their 3 kids to See RSB and Liam to the Health Freedom Expo – instead of Disneyworld! No, we couldn't believe it either, but we love them and brought them on the show for you to enjoy. They reveal that the message of health freedom is resonating across all ages.
Dr. Carolyn Dean joins RSB at the Health Freedom Expo, along with Liam Scheff, to discuss magnesium and more! Did you know that anger could be like taking poison and expecting the other person to die? What's the real story behind the paper "Death By Medicine" and how it became the book "Death By Modern Medicine"? http://drcarolyndean.com/ and http://www.rnadrops22.com/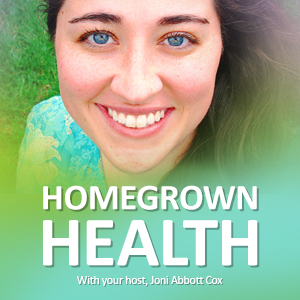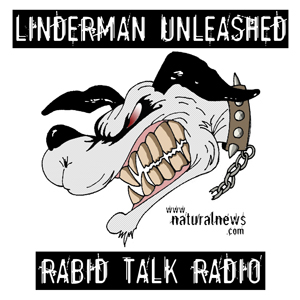 The Natural News Radio family was present at The HFE as well! Joni Cox and Curt Linderman dropped by to share their stories of health and healing from Chicago!
Encore! Dr. Rashid Buttar returns for some more Advanced Medicine Monday to reveal a new screening option for detection of cancer and its remediation! We
will discuss the work of Dr. James Morre on ENOX2 http://www.researchgate.net/researcher/40040888_D_James_Morre with over 1,000 papers published in research journals! If you love science, read this: http://cdn.intechopen.com/pdfs/35600/InTech-Early_detection_an_opportunity_for_cancer_prevention_through_early_intervention.pdf Call Dr. Buttar's clinic if you would like to find out how you can take the test at (704) 895-WELL (9355). We'll also answer a listener question from Ashley, who asks about Tuberous Sclerosis and if anything can be done more naturally to relieve it. Dr. Buttar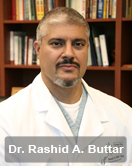 will discuss some options. Finally, we'll talk about the myriad of vaccine toxins. All this and more only on Advanced Medicine Monday on The RSB Show! www.MedicalRewind.com/ Congratulations to Dr. B and "The 9 Steps to Keep the Doctor Away!" now recognized as a 2012 Hoffer Book Award Winner! http://www.the9steps.com/ and http://www.hofferaward.com/HAbookwinners.html#grand (if you buy the book, you can get a DVD for an incredible discount!) and Facts on Toxicity http://www.factsontoxicity.com/
Call us at 1-866-939-BELL (2355) with your questions or comments!
More stories we may cover today:
Ron Paul is out? I don't think so. He wins 21 of 25 delegates in Iowa… http://www.foxnews.com/politics/2012/06/16/ron-paul-wins-21-25-delegates-elected-in-iowa/
Eurozone crisis far from over… http://hosted.ap.org/dynamic/stories/U/US_GREECE_MARKETS?SITE=AP&SECTION=HOME&TEMPLATE=DEFAULT&CTIME=2012-06-17-21-46-56
Greece on slippery slope even as it votes to stay in Euro… http://www.telegraph.co.uk/news/worldnews/europe/greece/9337683/Greece-election-vote-leaves-Euro-in-balance.html
Vaccines: Armed and Dangerous – All the Things They Don't Want You to Hear! Co-created by Jon Rappoport and RSB – Save $20 right now! http://programs.webseed.com/Vaccines_Armed_and_Dangerous.htm
What are people saying about Liam Scheff's Official Stories? You can't put it down! http://liamscheff.com/2012/05/official-stories-review-page/
Upcoming Events:
Just announced! RSB will be appearing at BM Organics in Ft. Lauderdale Wednesday evening, June 20, 2012! What would you like to know about gastrointestinal recovery? http://www.bmorganics.com/index.php
Listen live here 12Noon-2PM EST: http://www.naturalnewsradio.com/ or here: http://www.talkstreamlive.com/talk_radio/robert_scott_bell.stream
In case you missed my broadcast from Sunday (06/17/12) on GCN http://www.robertscottbell.com/?p=6620 from this past Sunday when RSB interviewed Stephen D. Rogers on Adaptogenic Shentrition, Modern Medical Test Dangers, Radiation Scan Scam, Vaccine Scares, Raw Milk Revolution, Kid Farming, Monsanto GMO's Pink Slimed, Swiss Homeopathy and More, you can listen here: http://www.gcnlive.com/programs/robertScottBell/archives.php
Sign up for email alerts here: www.NaturalNews.com/RobertScottBell
Previous episodes of the Robert Scott Bell Show: http://www.naturalnewsradio.com/Archive-RobertScottBell.asp