Health Ranger Mike Adams, Silver Hydrosol to the Rescue, Prop 37 GMO Labeling Updates, CDC Reveals/Admits Dangerous Vaccine Ingredients, Preparedness Insights, Post-Debate Nation Building, Liam Scheff, HR6566 Congress Mass Fatality Planning, Thousand Dollar Shovels, Joni Cox, PMS Myth Remedies, and More on The Robert Scott Bell Show October 23, 2012
Just as predicted, the debate last night between Goldman Sachs Puppet 1 and 2 turned into a Nation Building contest. Who can promote democracy at the point of a government gun better than the other? Puppet 1 might do more nation-building at home than Puppet 2. Happy? The 3rd Party debate later today should be much more interesting, moderated by Larry King and Christina Tobin, available via C-Span.
The Health Ranger, Mike Adams is back with an exciting announcement! Sovereign Silver is now available through the Natural News Store (ShopNaturalNews.com)! We'll discuss the many properties and benefits of silver hydrosol, including the various immune uses and topical first aid assistance. No more petrochemical neo-sporin necessary! No preparedness plan is complete without silver! From infections,
burns and wounds – nothing works better! We'll also talk the latest on the GMO labeling front with Prop 37 in California. Want a sneak preview of some upcoming Natural News stories? The CDC admits that there is still mercury in mercury-free vaccines! What other ingredients will they acknowledge? Tune in and find out before anyone else! http://store.naturalnews.com/Sovereign-Silver-Bio-Active-Silver-Hydrosol–10-ppm-16-oz_p_156.html
Call us at 1-866-939-BELL (2355) with your questions or comments! RSB plans to take a call asking about the glycemic impact of stevia!
RSB answers some questions from those who attended his lecture at Schlarman's Health Center last week, including one about lung cancer!
In Hour 2, Liam Scheff joins RSB to talk about DEATH! Bring out your dead! That's the message from Homeland Security. No, it's not a Monty Python skit, it's a house bill to add "mass fatality planning and religious considerations" to the Homeland (in) Security Act of 2002. Have you wondered why DHS has ordered so many hollow point bullets? We may have figured it out, and it's not pretty! We really wish this were just a Halloween prank… www.liamshceff.com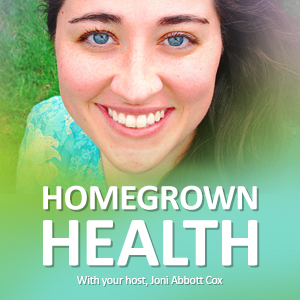 How can we balance out such intensity? Homegrown Health's Joni Cox chimes in to solve Time Magazine's riddle: Is PMS real or just a myth? Oh yeah, Joni takes on Liam in an endocrine battle of the sexes! Will RSB referee or chime in with his own perspectives and remedies? Might we discuss PCOS and uterine fibroids? Will RSB mention Cimicifuga racemosa? Take your time to genuinely recover, but if you or someone you love suffers from monthly bouts of PMS, you simply must listen…
More stories: What is H.R. 6566: Mass Fatality Planning and Religious Considerations Act? http://www.govtrack.us/congress/bills/112/hr6566/text?inf_contact_key=140f2fd5fec6506497d7022b6866fa58f1ca32748482bf977f4d986171806804
"DHS=Doesn't Have Squat" by Jon Rappoport http://www.robertscottbell.com/?p=8242
Is PMS a Myth? http://healthland.time.com/2012/10/22/pms-is-a-myth-new-study/ The PMS Blues: http://youtu.be/F14FLQi4h7U
If your pediatrician believes this, then you might want to check his IQ… http://vitals.nbcnews.com/_news/2012/10/22/14563149-organic-food-no-better-than-conventional-for-kids-pediatricians-say?lite
Halloween is a dangerous day for kids? What about government school days- aren't they dangerous, too? http://www.upi.com/Health_News/2012/10/21/Halloween-a-dangerous-day-for-kids/UPI-51951350848913/
Here's an idea: Dress up in a scary GMO costume for Halloween and send the picture here to The RSB Show at askrsb@gmail.com and we will find some way to send great goblins, er, no, gobs of gratitude for the best one! Get creative and wake up your neighbors to the real threat of GMOs!
Are your kids drinking MONSTER Energy sodas? http://www.foxnews.com/health/2012/10/22/parents-sue-monster-beverage-over-girl-death/?utm_source=feedburner&utm_medium=feed&utm_campaign=Feed%3A+foxnews%2Fhealth+%28Internal+-+Health+-+Text%29
RSB will be broadcasting LIVE from the Celebration of Life Holistic Health Festival at The Om Bookstore in Eustis, Florida on Sunday, November 4, 2012! http://www.om-bookstore.com/ Call the WindHorse Center for more information: 1-866-710-5626.
RSB will be in Houston with Dr. Rashid Buttar for Advanced Medicine Seminars! See you in Houston November 16-17, 2012! http://www.advancedmedicineseminars.com/
RSB and Vaishali hosting a seminar together? Yes! March 23 – 24, 2013 on the Queen Mary in Long Beach, California! http://www.businessmuse.com/newsletters/Alive_Healthy.html
Vaccines: Armed and Dangerous – All the Things They Don't Want You to Hear! Co-created by Jon Rappoport and RSB – Save $20 right now! http://programs.webseed.com/Vaccines_Armed_and_Dangerous.htm
Listen live here 12Noon-2PM EST: http://www.naturalnewsradio.com/ or here: http://www.talkstreamlive.com/talk_radio/robert_scott_bell.stream
In case you missed my RSB's Sunday broadcast (10/21/12) on GCN http://www.robertscottbell.com/?p=8209 with CDC Wild Claims With Flu, Influenza Shot Suspension of Immune Reality, Early Male Puberty, Synthetic Perfume Sucks, Italian Cell Phone Brain Tumors, Fish Oil Rescue, Diabetes Diet Drug Propaganda, Diet Soda Dietitian Dunderheads, High Carb Mental Decline, Kroger Sprout Dangers, Plant-Based Dietary Benefits, C. Diff Hospital Food & More you can download the archive here: http://www.gcnlive.com/programs/robertScottBell/archives.php Also, here is the iTunes feed for Sunday RSB Show broadcasts: https://itunes.apple.com/us/podcast/gcn-robert-scott-bell-show/id392503709
Sign up for email alerts here: http://visitor.r20.constantcontact.com/manage/optin/ea?v=001s6pS_QJvIMMSjLjLdvYntQ%3D%3D
Previous episodes of the Robert Scott Bell Show: http://www.naturalnewsradio.com/Archive-RobertScottBell.asp
Life Change Tea anyone? http://www.getthetea.com/ 1-928-308-0408 Structured water? http://structuredwatertechnologies.com/ and http://structuredwatertechnologies.com/proof.htm
RSB's favorite Whey Protein is One World Whey! Truly nondenatured and no casein! Enhance glutathione production like no other food can! 1-888-988-3325. http://www.sgn80.com/one-world-whey
Choose To Be Healthy for all of your whole food supplements, including GTF, Chromium, Selenium and Dr. Ohhira's Probiotics! http://choosetobehealthy.com/ 1-866-424-1077.
Which Rife Frequency Machine does RSB endorse? The BCX Ultra! http://www.bioelectricsforhealth.com/ 1-800-936-6240
Limited time offer! Family Wellness kit, including remedies for vaccine injury! Call 1-800-543-3245. Available now for only $89.99 (price includes free shipping) for RSB Show listeners: http://www.kingbio.com/store/product.php?productid=16375&cat=0&page=1
What's the only kind of silver I take? It's now available in the Natural News Store! and http://sovereignsilver.com/ and http://store.naturalnews.com/Sovereign-Silver-Bio-Active-Silver-Hydrosol–10-ppm-16-oz_p_156.html and http://store.naturalnews.com/Sovereign-Silver-Silver-First-Aid-Gel-2-oz_p_157.html