Jeffry Aufderheide VacTruth.com, DDT Vaccine Bombshells, Dr. Rashid Buttar, Advanced Medicine, Autism's New Definition and Reversal, Mercury Toxicity and More on The Robert Scott Bell Show September 12, 2011
RSB uncovers the vaccine conspiracy! RSB welcomes Liam Scheff, "Conspiracy Realist", and special guest Jeffrey Aufderhide of VacTruth.com, who reveals a 1940's Dept. of Agriculture document that blasts the cover off of the DDT-Polio connection. Aufderhide demonstrates the U.S. Government used a known neurotoxin on its troops through WW2, and has used components of pesticide production in infant vaccine production during that era – and ever since.
What is in a vaccine? Why are doctors injecting children with chemical weapons? On hour one of the Robert Scott Bell Show.
Jeffry John Aufderheide is the editor of Vactruth.com, a website dedicated to educating parents on the dangers of vaccines. Through many hours of research, Jeffry has released a military handbook revealing chemicals used to formulate pesticides are also in childhood vaccines.
Read the document: http://vactruth.com/2011/09/10/wwii-military-handbook-reveals-pesticide-chemicals-used-in-infant-vaccines/
Liam Scheff on Polio: http://liamscheff.com/2011/02/rethinking-polio/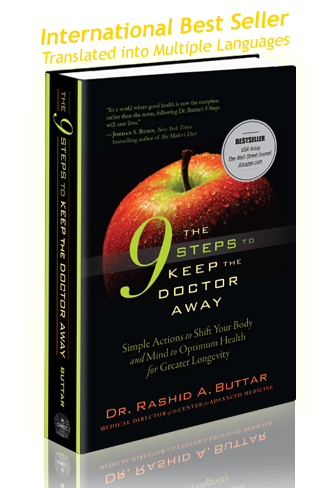 It's time for Advanced Medicine Monday! Dr. Rashid Buttar is back to talk autism in ways you have likely never heard! Could the disease called autism merely be another word for mercury/heavy metal toxicity? Why do children diagnosed in the autism spectrum often have genius level cognitive abilities? What does this have to do with alleles? We'll cover the difference between hair analysis results from healthy children and mercury toxic children – why is there more mercury in the samples from those who are considered healthy? Have you ever noticed the fascination with circles, wheels and oscillation among the autistic? Could ADHD be evidence of milder forms of mercury toxicity? Dr. Buttar kicks Advanced Medicine Monday up for kids! www.MedicalRewind.com
Remember, The 9 Steps to Keep the Doctor Away http://www.the9steps.com/1358 (if you buy the book, you can get a DVD for free!) and Facts on Toxicity http://www.factsontoxicity.com/1358
Opponents: Calif. vaccine bill will give taxpayer boost to drug companies "California Gov. Jerry Brown should veto a bill allowing 12-year-olds to consent to STD vaccinations or treatment without their parents' knowledge, bill opponents say. They warn that the bill violates parents' rights and could give pharmaceutical companies $360 per child vaccinated, at taxpayer expense." http://sanevax.org/opponents-calif-vaccine-bill-will-give-taxpayer-boost-to-drug-companies-2/
22 dead from food-borne disease in 2008 "In 2008, 1,034 food-borne disease outbreaks were reported, resulting in 23,152 illnesses, 1,276 hospitalizations and 22 deaths, U.S. health officials say." And the CDC shows that in 2009 over 68,000 died from diabetes, so where are the raids on diabetes clinics? What's the real point here? Is this about the actual number of deaths or about trying to justify for regulation and control over the food supply? Were any of these deaths from raw milk? How about products from Rawesome foods? Of course not. http://www.upi.com/Health_News/2011/09/08/22-dead-from-food-borne-disease-in-2008/UPI-35541315511061/
Top drugmakers spent $220M on doctor-speakers For those of you who like to slice and dice info on drugmakers' financial ties to doctors, the pool of data just got a lot bigger.
Top drugmakers spent $220M on doctor-speakers – FiercePharma http://www.fiercepharma.com/story/top-drugmakers-spent-220m-doctor-speakers/2011-09-08?utm_medium=rss&utm_source=rss#ixzz1XhpbYAmG
U.S. doctors steeped in financial ties – drug money from Big Pharma (NaturalNews) Pharmaceutical firms in the United States are shelling out massive funds for doctors travel and entertainment expenses in hopes of boosting sales of new drugs. More than 160,000 doctors have received related payments in 2011 already. http://www.naturalnews.com/033552_doctors_financial_ties.html#ixzz1Xhybr0mv
U.S. corporations set to profit well from 'green' light bulb production in China, with Treasury Department help "But when you find out the same government that is forcing us to begin paying $2-$3 each for light bulbs is not only involved financially with the deal, but is helping to fund the Chinese company that will be making the bulbs, the good intentions begin to lose their luster." http://www.naturalnews.com/033550_green_light_bulbs_Treasury_Department.html#ixzz1Xhz0w1kp
FDA Panel On Bone Drugs And Conflicted Members The controversy over conflicts of interest among FDA advisory committee members shows no sign of abating. http://www.pharmalot.com/2011/09/fda-panel-on-bone-drugs-and-conflicted-members/?utm_source=feedburner&utm_medium=feed&utm_campaign=Feed%3A+Pharmalot+%28Pharmalot%29
Maybe its time for some Food Security? Be Prepared, Not Scared! http://premium.naturalnews.tv/Be_Prepared_Food_Security.htm
Peace-of-Mind Homeopathic medicine kit, including remedies for radiation exposure! Call 1-800-543-3245. Now available for $89.99 for RSB Show listeners: http://www.kingbio.com/store/product.php?productid=16375&cat=0&page=1
or here: http://www.talkstreamlive.com/talk_radio/robert_scott_bell.stream
In case you missed my broadcast from Sunday (9/11/11) on GCN from this past Sunday, you can still listen to it here: http://www.gcnlive.com/programs/robertScottBell/ Guests included Jim Marrs, author of The Trillion Dollar Conspiracy and Liam Scheff as we discussed 9/11 ten years later. What have we learned? More is revealed in two hours than most shows reveal in a whole year! If you are afraid of questioning authority or the official story, cover your ears right now!
Sign up for email alerts here: www.NaturalNews.com/RobertScottBell
Previous episodes of the Robert Scott Bell Show: http://www.naturalnewsradio.com/Archive-RobertScottBell.asp