Joni Abbott, Liam Scheff Host w/ JoyCamp's Benny Wills & Kevin Kostelnik, Harpooning Oscars, Health Freedom Expo, RSB as Mr. Mom & More!
The Robert Scott Bell Show February 21, 2013 Did you miss today's broadcast? Click here to listen now.
Joni Abbott and Liam Scheff are sitting in for RSB on today's comedy-and-satire edition of the show. Our guests Benny Wills and Kevin Kostelnik of Joycamp have released a new comedy clip harpooning the upcoming Oscars. Why are all the nominated films full of propaganda for the CIA and America's "Official Stories?" We'll talk about their satirical take on it – but make sure to see it for yourself! We'll talk movies, Hollywood and propaganda on this hour of the Robert Scott Bell Show.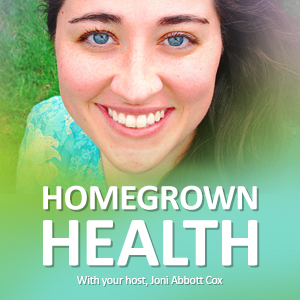 In the second hour, Joni and Liam discuss pop and politics – and health talks. How would you like to have a mini-expo in your town? Let us know! And we check in with our missing sponsor – RSB himself, playing Mr. Mom for a good cause. RSB guests on his own show? What's going on around here? Remember the Long Beach Expos! Upcoming – March 1-3, the Health Freedom Expo and March 22-24th on the Queen Mary in Long Beach. Did you hear about "After Hours at the HFE" ? – their fun Saturday Night at the Expo where we can all cut loose and hear real stories from the top speakers – and invite the audience to chime in and just enjoy.
Come see RSB, Liam and many others at The Health Freedom Expo, March 1-3, 2013 in Long Beach, California!
Sign up for email alerts here. Your RSB Show Association for Advanced Medicine exclusive membership code awaits you.
What would you like to hear from The Robert Scott Bell Show in 2013? Call us at 1-866-939-BELL (2355) and let your voice be heard!
Need it faster? Want to know as soon as content is added? Want the daily show notes? Click Here to subscribe to The Robert Scott Bell Show content feed!
RSB, Dr. Andrew Wakefield and many others will be at the Autism One conference in Chicago, Illinois, May 22-26, 2013. Hope to see you there!
More news:
"The mind is not a material object at all. The mind is not the brain." If you made that statement to a modern neuroscientist, the odds are overwhelming he would look at you as if you were visiting from the Stone Age. by Jon Rappoport
From the Thinking Moms Revolution – "How I Gave My Son Autism."
"The hideous BAM in Obama: map your brain for your own good" by Jon Rappoport
Gold, silver coins acceptable forms of payment?
Come see RSB, Liam Scheff and many others at The Health Freedom Expo in Long Beach, California March 1-3, 2013!
RSB and Vaishali hosting a seminar together? Yes! March 23 – 24, 2013 on the Queen Mary in Long Beach, California! http://www.businessmuse.com/newsletters/Alive_Healthy.html
Vaccines: Armed and Dangerous – All the Things They Don't Want You to Hear! Co-created by Jon Rappoport and RSB – Save $20 right now! http://programs.webseed.com/Vaccines_Armed_and_Dangerous.htm
Listen live here 12Noon-2PM EST: http://www.naturalnewsradio.com/ or here: http://www.talkstreamlive.com/talk_radio/robert_scott_bell.stream
In case you missed my RSB's Sunday broadcast (2/17/13) on GCN http://www.robertscottbell.com/?p=10844  Hour 1 – Ty Bollinger Outside the Box Sunday, Mass Media Hypnosis, Vaccine Damage, Drug Fishing and More! Liam Scheff After Hours at the Health Freedom Expo, Phony Bomb Plots, NDAA Nullification, Docs Drugging Women and More!! You can download the archive here: http://www.gcnlive.com/programs/robertScottBell/archives.php Also, here is the iTunes feed for Sunday RSB Show broadcasts.
Previous episodes of the Robert Scott Bell Show: http://www.naturalnewsradio.com/Archive-RobertScottBell.asp
RSB's favorite Whey Protein is One World Whey! Truly nondenatured and no casein! Enhance glutathione production like no other food can! 1-888-988-3325.
Choose To Be Healthy for all of your whole food supplements, including GTF, Chromium, Selenium and Dr. Ohhira's Probiotics! 1-866-424-1077.
Which Rife Frequency Machine does RSB endorse? The BCX Ultra! http://www.bioelectricsforhealth.com/ 1-800-936-6240
Family Wellness kit, including remedies for vaccine injury! Call 1-800-543-3245. Available now for only $89.99 (price includes free shipping) for RSB Show listeners: http://www.kingbio.com/store/product.php?productid=16375&cat=0&page=1
What's the only kind of silver I take? Sovereign Silver. It's now available in the Natural News Store! Have you tried the First Aid Gel yet? No more Neosporin, ever!
The best superfoods plus adaptogens from Shentrition or 1-866-497-7436.
Special thanks to Better Way Health for making Outside the Box Wednesdays with Ty Bollinger possible! Call 1-800-746-7640 today!