Make CISPA Crispa, Arthritis Healing Secrets Revealed, Anxious Depression, Breastfeeding's Hidden Costs, Joni Cox, Free Dietary Speech Suppression, Liam Scheff, Electromagnetic Brown Dwarf Plasma Universe, Diabetes Drug Double-Down, Admiralty, Equity, Common Law Remedies and More on The Robert Scott Bell Show May 1, 2012
Are you ready for the end of free speech and the Internet as you have come to know it? CISPA sailed through the House of Representatives and is headed to the Senate. What can you do? Five minutes may be all it takes. http://www.businessinsider.com/action-kit-stop-cispa-in-5-minutes-2012-4
Did you know that people over 45 with arthritis are likely to be trouble by anxiety and depression as well? If I were in pain all the time, I might be anxious and depressed as well. So, why not get rid of arthritis? RSB will share some metabolic secrets and homeopathic medicines to do just that, including Bryonia, Rhus tox., Colchicum, Guaiacum, Sabina. The AMA and ADA is not gonna like it, but you will! Plus, if you know any diabetic kids, be careful because doctors are being told that one drug is not enough. Metformin + Avandia = heart attacks and liver toxicity. This is not a "2 for Tuesday" that you want to embrace, so we'll help the Diabetes docs to go "0 for 2." What if the FDA allowed you to prescribe your own drugs? Licensed doctors are not going to be happy as it portends an Obama-care doc-bypass…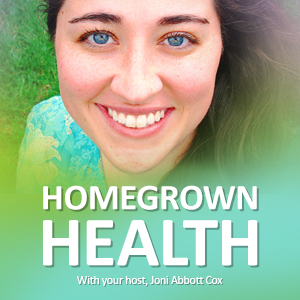 Is there a hidden cost to breastfeeding for which we were all previously unaware? Since RSB and Super Don do not claim to be breastfeeding experts, Homegrown Health's Joni Cox joins us to put perspective on another dunderheaded study that claims we need more government intervention in the feeding of babies. How many sociologists does it take to breastfeed a baby? Plus, Joni will give us a sneak peak of her next radio broadcast. http://www.naturalnewsradio.com/Archive-HomegrownHealth.asp
Superhero Sidekick Liam Scheff returns with news of an important new discovery! It will be in his new book as well. What could it be? A brown dwarf! Has he been watching HBO's Game of Thrones? No, it's another revelation that dooms the Big Bang Theory scientific community to an embarrassing end. How is it possible that a star can be as cool as a human body? I mean temperature-wise. Perhaps Kristian Birkeland of the Plasma Universe can come to the rescue? http://www.plasma-universe.com/Kristian_Birkeland Why is the sun hotter 100,000 miles above its
surface? Why are sunspots even cooler? Is the sun a fusion furnace or does it get its energy from the outside? Liam explains it like only Liam can! What about that electric universe? We might as well be walking on the sun… http://liamscheff.com/category/big-bang/
Call us at 1-866-939-BELL (2355) with your questions or comments!
Other stories we might cover on The RSB Show today:
Action Kit: Stop CISPA in 5 Minutes! http://www.businessinsider.com/action-kit-stop-cispa-in-5-minutes-2012-4
Anxiety, Depression Often Go Hand-in-Hand With Arthritis Depression or anxiety affect one-third of Americans with arthritis who are aged 45 or older, a new study shows. http://news.yahoo.com/anxiety-depression-often-hand-hand-arthritis-130410588.html
Two-Drug Therapy Helped Kids With Type 2 Diabetes Children with type 2 diabetes may achieve better blood sugar control with a combination of two drugs, metformin and Avandia, than with metformin alone, a new study suggests. http://news.yahoo.com/two-drug-therapy-helped-kids-type-2-diabetes-200407504.html
North Carolina board violated US Constitution in threatening nutrition blogger The power-tripping medical establishment in North Carolina has threatened to sue the owner of an online diabetes blog based in the Tar Heel State if he refuses to capitulate to their tyrannous, unconstitutional demands. http://www.naturalnews.com/035717_North_Carolina_blogger_free_speech.html
FDA may let patients buy drugs without prescriptions In a move that could help the government trim its burgeoning health care costs, the Food and Drug Administration may soon permit Americans to obtain some drugs used to treat conditions such as high blood pressure and diabetes without obtaining a prescription. http://www.washingtontimes.com/news/2012/apr/29/fda-may-let-patients-buy-drugs-without-prescriptio/?page=2
The 'Hidden Cost' Of Breastfeeding Pediatricians and other breastfeeding advocates often encourage new mothers to breastfeed their babies for at least the first six months of their infants' lives based on the purported health benefits to both mothers and children. Many breastfeeding proponents also argue that breastfeeding has financial advantages over formula-feeding – breastfeeding is free, they say. But, according to a new study, the notion that there's no cost associated with breastfeeding for the recommended amount of time is patently untrue http://www.medicalnewstoday.com/releases/244680.php
Stars as cold as the human body? What could this mean for the Big Bang Theory? It's an electromagnetic universe! http://science.nasa.gov/science-news/science-at-nasa/2011/23aug_coldeststars/
In case you missed RSB's interview with Doug Wead, Senior Campaign Adviser to Ron Paul, here's the YouTube: http://www.youtube.com/watch?v=uK6k8M8Np_0&list=UUeLlzKd7caJIiJA6uJjVsLA&index=2&feature=plcp
What does Jerry Doyle think of all those "fake" conservatives lining up to support Mitt Romney over their claimed small-government rhetoric? Oh boy, you gotta hear this… http://www.youtube.com/watch?v=2h57XT7oglI&feature=relmfu
Vaccines: Armed and Dangerous – All the Things They Don't Want You to Hear! Co-created by Jon Rappoport and RSB – Save $20 right now! http://programs.webseed.com/Vaccines_Armed_and_Dangerous.htm
Upcoming Events:
Will you be at the Autism One Conference in Chicago May 23-27, 2012? Hope to see you there! http://www.autismone.org/content/2012-autismone-conference
The Health Freedom Expo is coming up in Chicago June 15-17, 2012! Make your plans now! http://healthfreedomexpo.com/site/ See you there!
Do you know where you are going to be June 29-30, 2012? How about New York City for Alive New York? http://www.alivenewyork.com/index.html Have you voted yet? The Robert Scott Bell Show is nominated as best health radio show! http://www.alivenewyork.com/alive-radio-award.html#pd_a_6068736#pd_a_6068736
Listen live here 12Noon-2PM EST: http://www.naturalnewsradio.com/ or here: http://www.talkstreamlive.com/talk_radio/robert_scott_bell.stream
In case you missed my broadcast from Sunday (04/29/12) http://www.robertscottbell.com/?p=6230 on GCN from this past Sunday when RSB interviewed Doug Wead, Senior Campaign Adviser to Ron Paul, about all the delegates Ron Paul is racking up with nary a whimper from the old media. What are the Top 25 things that Obama does not want you to know about the real state of the U.S. economy? The Top 10 Autism toxins? Steve Cooksey, the Diabetes Warrior being attacked by the NC Dietetics Board dropped by for an update as well! Listen here: http://www.gcnlive.com/programs/robertScottBell/archives.php
Sign up for email alerts here: www.NaturalNews.com/RobertScottBell
Previous episodes of the Robert Scott Bell Show: http://www.naturalnewsradio.com/Archive-RobertScottBell.asp