Mike Adams Stops Out-of-Control Science, Dr. Frank King Healing Revolution, Bone Strength, Upper & Lower GI Recovery, Purpose Driven Life, Vaishali Moves Stagnant Energy, Mark Blaxill, Age of Autism One, Strep Throat Remedies and More on The Robert Scott Bell Show May 11, 2012
Secrets to strengthening your bones? For one, avoid the drugs approved by the FDA that claim to do it while actually weakening them! What would you do if a Strep Throat Infection confronted you? RSB reveals simple strategies and remedies (including homeopathic Lachesis, Phytolacca, Belladonna, Phosphorus and Byronia) to help you avoid the napalm of antibiotics! It's an awesome Healing Revolution today! Coming up, Dr. Frank King, Mike Adams, Mark Blaxill, and Vaishāli!
If it seems like it is autism month on The RSB Show, it's because we are counting down the days until the Autism One Conference in Chicago May 23-27, 2012. First up, Mark Blaxill is the father of a daughter diagnosed with autism, Chairman and co-founder of the Canary Party, editor at large for Age of Autism, a director of SafeMinds and a frequent speaker at autism conferences. He has authored a number of scientific publications on autism. He received a bachelor's degree summa cum laude from the Woodrow Wilson School of Public/International Affairs at Princeton University and an MBA with distinction from Harvard Business School. He co-authored a book with Dan Olmsted, The Age of Autism: Mercury, Medicine and a Man-made Epidemic (Thomas Dunne, 2010).
1 in 88 children (Year 2000 only) have autism.
HHS response failure and need to fire the autism leadership.
Autism as one example of the canary in the coalmine. Half of American children have a chronic health condition.
The canary party as a movement to stand up for victims of medical industry and environmental toxins.
According to Mark, Autism is a national health emergency and HHS should treat it like one.  We should all be deeply dismayed by the federal government's failure to respond to this crisis effectively. It's time to demand accountability. http://canaryparty.org/ and http://www.ageofautism.com/ and http://www.autismone.org/content/2012-autismone-conference
If you surf through the Healing Revolution, make sure your bones are strong in case you get caught in the rip curl! Dr. Frank King returns to discuss the safest medicine on planet earth – homeopathy! How can it help to strengthen your skeletal system? Osteoporosis drugs are in the news again for causing brittle bones. Is there an endocrine factor? We'll talk about balancing hormones so that there is proper production of estrogen, progesterone and testosterone (even in women). How can you check if you have too much or too little stomach acid? Got pH tape? Dr. King will review the technique once again. Is your problem in the upper or lower G.I.? Gut health is all-important for kids in the prevention of obesity.
We'll cover the purpose-driven life and explain how it prevents neurological degenerative conditions, including Alzheimer's!! Would you like to learn more? King Bio will be hosting a major healing seminar for health care providers June 2-3, 2012 in Asheville, NC. Call 1-800-543-3245 to find out how you can attend. http://kingbio.com/drking.html and Family Wellness Kit: http://www.kingbio.com/store/product.php?productid=16388 Bone Strengthener: http://kingbio.com/store/product.php?productid=16331 Regional allergy map: https://www.facebook.com/kingbionaturalmedicine?ref=tn_tnmn
Vaishāli returns to preview her upcoming workshop on the Queen Mary in Long Beach, California, July 21st & 22nd that will transform your life. She will teach a rare form of internal organ massage designed to be self-administered that pulls stagnant energy and emotions from the body.  No previous massage experience needed.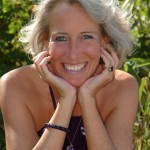 Vaishāli will also teach advanced Spiritual techniques and wisdom to improve you health and mindset, that she has never shared before.  For more info visit: http://PurpleV.com/mediakit or call 818-848-3213 and http://www.purplev.com/mediakit/?page_id=54
Mike Adams returns to The RSB Show on Healing Revolution Friday to Stop Out-of-Control Science! With the aim of saving humanity from the extreme dangers of runaway science, NaturalNews has launched a new educational campaign called S.O.S. – STOP Out-of-control SCIENCE.
• The difference between GOOD science and DANGEROUS science.
• The critical importance of the Precautionary Principle.
• The five danger levels of science.
• The top 12 "scientific" projects now threatening the human race.
• Powerful solutions for stopping dangerous science and protecting humanity from "scientific suicide." http://www.naturalnews.com/035837_science_survival_human_race.html and http://www.naturalnews.com/Infographic-SOS-Stop-Out-of-Control-Science.html
Call us at 1-866-939-BELL (2355) with your questions or comments!
Other stories we might cover on The RSB Show today:
Stop Out of Control Science! http://www.naturalnews.com/Infographic-SOS-Stop-Out-of-Control-Science.html
Does your gut ecology impact your likelihood of obesity in childhood? http://news.yahoo.com/gut-bugs-might-influence-childs-odds-obesity-130408003.html
Bone drugs lead to brittle, fracturing bones. Isn't that what they are selling the drug to prevent? http://www.bloomberg.com/news/2012-05-10/bone-drugs-may-not-help-women-long-term-fda-review-says.html
A purpose driven life is a life with less neurological impairment. http://www.medicalnewstoday.com/releases/245102.php
Minnesota Mom threatened by Department of Agriculture http://www.naturalnews.com/035826_Minnesota_raw_milk_moms.html
Ron Paul on CNN yesterday declares that he can beat Obama! Who are you voting for? Ron Paul. http://youtu.be/ES_u35oGLVs
Charlie Cheater is found to be an employee of the Romney campaign! Way to go Ginger Taylor! http://youtu.be/JDsmc3K7bOY
Vaccines: Armed and Dangerous – All the Things They Don't Want You to Hear! Co-created by Jon Rappoport and RSB – Save $20 right now! http://programs.webseed.com/Vaccines_Armed_and_Dangerous.htm
Upcoming Events:
Will you be at the Autism One Conference in Chicago May 23-27, 2012? RSB will see you there! http://www.autismone.org/content/2012-autismone-conference
The Health Freedom Expo is coming up in Chicago June 15-17, 2012! Make your plans now! http://healthfreedomexpo.com/site/ See you there!
Do you know where you are going to be June 29-30, 2012? How about New York City for Alive New York? http://www.alivenewyork.com/index.html Have you voted yet? The Robert Scott Bell Show is nominated as best health radio show! http://www.alivenewyork.com/alive-radio-award.html#pd_a_6068736#pd_a_6068736
Listen live here 12Noon-2PM EST: http://www.naturalnewsradio.com/ or here: http://www.talkstreamlive.com/talk_radio/robert_scott_bell.stream
In case you missed my broadcast from Sunday (05/06/12) http://www.robertscottbell.com/?p=6291 on GCN from this past Sunday when RSB interviewed Right to Know CT's Tara Cook-Littman and Analiese Paik, when we covered CT Governor Malloy's backroom deal with Monsanto to gut the mandatory GMO labeling bill. We also talked with Steven Pedigo about the ongoing use of Corexit in the Gulf, while EPA prohibits use of a safe remediation option with www.osei.us! Listen here: http://www.gcnlive.com/programs/robertScottBell/archives.php
Sign up for email alerts here: www.NaturalNews.com/RobertScottBell
Previous episodes of the Robert Scott Bell Show: http://www.naturalnewsradio.com/Archive-RobertScottBell.asp