Monsanto's USDA inferno, Bill Nye compliance guy, Lurie's Malik medical kidnap, Pepsi cancer, essential oil, Eric Zelinski, Hoofnagel science &more!
The Robert Scott Bell Show March 10, 2015 Click here to download & listen now!
Monday on The Robert Scott Bell Show 7-9PM EDT: What could possibly turn Bill Nye the Science Guy into the Compliance Guy? Is Monsanto that hot in lingerie? Are there compromising pictures with a Bunsen burner? We'll explore the strange attraction that got Nye to change his position. Is Monsatan about to escape all regulation buy the USDA? IS there any good news? Yes! Oregon is set to lift 1st Amedndment restrictions on raw milk ads! Also, the mandatory vaccination bill there looks as though it is losing steam, with the help of pro-vaccine doctors! What's up with that and can it be duplicated elsewhere? Then RSB welcomes Lakisha Tanna, grandmother of Malik, apparently another medical kidnap victim of Chicago's Luries Children's Hospital. What is it this time? Coke or Pepsi? What does it matter when they are free to add carcinogens to their soda? Maybe they should go into the submarine business. Or, have they already? RSB is going to do his best to answer the many awaiting Questions of the Day, including barium swallows, hemmorhoid pain, osteoporosis and pre-conception planning. Then Eric Zelinski joins us to discuss essential oils and preview a new health summit about them. Finally, what's up with Hoofnagel the Science Cat? Has he upset a defender of the scientific dogma? What do you expect from a cat? HOOFNAGLE takes on scientific dogma! Woof! Call with your questions at 1-866-939-2355. Listen in at www.NaturalNewsRadio.com.
From Lakisha Tanna: I am a victim of an injustice child welfare system. This has been one of the worse experiences of my life. Being separated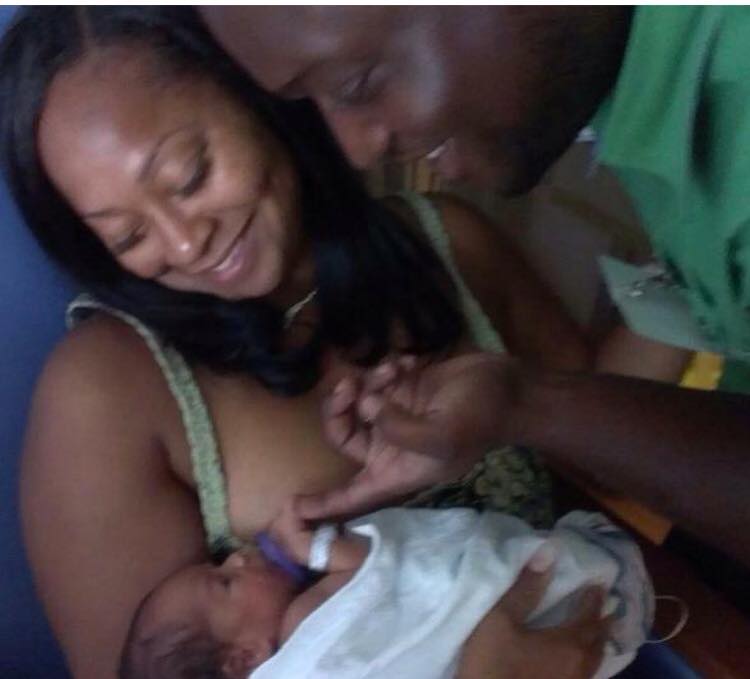 beyond my control from my child, for me, it has felt like going through the death and dying process. My income is of a low economic status; therefore, I am unable to afford the expense of a private attorney. As a result, I was assigned a public defender from the Department of Juvenile Justice Division. I love my grandson and will do anything in this world for him. I obtained custody in an effort to provide a safe, stable and comfortable living environment for him. More than anything in this world I desire to be reunited with my grandchild. I am the maternal grandmother and legal guardian of my grandchild who is now 29 months old. My grandson acquired short gut syndrome due to a problem acquired at birth. After a fraudulent DCFS report was made alleging child abuse and medical neglect DCFS was granted temporary custody. 
My grandchild was removed from his home on 12/05/2013. There was no evidence of child abuse or neglect found by the DCFS investigator (Judith Hardin of Harvey IL office). While first being diagnosed with inorganic failure to thrive, my child has had 6 surgical procedures related to complications from his health condition. I am a victim of false allegations. Consequently, the family has now been faced with uninformed experimentation procedures, lack of respect, communication, mistreatment and humiliation by hospital staff: And most recently my grandchild has been placed in the home of foster care of strangers. I would greatly appreciate any assistance that you can provide. My federal civil rights have been violated, and I am in desperate need of assistance with this matter. I will do whatever is necessary to bring our little boy back home where he belongs– with his family, who loves and cares for him very much.
Question/Comments of the Day: 1) I have been treated for heavy metal toxins (lead) a few years ago. My naturepath doctor started me on armour thyroid a couple of months ago and within 3 days I could hardly swallow. They now want to do a 'barium swallow' to identify the cause. Since barium is a 'metal', in your opinion, is this a safe thing to do? I'm having reservations. ~ Bethanne
2) Hi Robert, My wife had a haemorrhoidectomy 3 weeks ago and it has been a total nightmare ever since. She had to go back into hospital a few days after the op with severe pain. They gave her antibiotics as they told her it was probably an infection and sent her home. A few days later she started haemorrhaging to the point where she passed out and we had to call the paramedics who just managed to save her. After 18 hours she was discharged and that same night she started haemorrhaging again, this time it was running out of her like a tap. Fortunately the paramedics
arrived within 5 minutes followed by ambulance crew 15 minutes later. It was like a battle zone but they, again just managed to save her life. The hospital found that she had an ulcer on the wound site and that is why she had the massive bleeds. After blood transfusions she is back home and dreading this happening again. The worst aspect of this op is the severe pain she is in, particularly after a bowel movement. Looking on the internet at other women who have had grade 4 piles removed is that this pain and discomfort can go on for months and she is not sure if she can cope with it. Pain killers hardly touch it and just makes her feel like a zombie.
I have heard you talk about CBD oil for pain relief so I am wondering if you know if it is legal to import that into the UK and if you know of anything else that could help her. Regards, Derek
3) What is your silica protocol to help fight osteoporosis? ~ Jennifer
4) I am presently preparing a Pre-Conception – Pregnancy Program for clients, do you have any recommendations I could read up on,
I purchased your book and do see Chris Barr spoken of a couple of times, but in investigating him I have had no luck getting onto his site, any advice would be greatly appreciated. ~ Mary Jo
More upcoming RSB events:
Hello to all my friends who happen to be doctors in the UK: sign up now! Space is limited! Full day of integrative medicine with Dr. Jonathan Wright and a special guest appearance by RSB thanks to the Alliance for Natural Health UK!
Sign up for Cal Jam 2015 here: ‪http://tinyurl.com/caljam2015 
Autism One in Chicago May 2015 ~ See you there!
Join RSB at Natur-Tyme's Annual Health Fair in Syracuse, NY, Sunday, April 19, 2015!
What else is in the news?
Bill Nye Changes His Mind About GMO's, Says He Is "In Love" With Monsanto | True Activist
Monsanto Is About To Escape All Regulation From The USDA | Natural Society
Oregon Likely to Lift Ban on Raw Milk Advertising | Natural Society
Mandatory child vaccination bill losing support in Salem
Pepsi Wins Battle to Keep Adding Carcinogen to Your Soda | Natural Society
Pepsi once owned one of the largest submarine fleets in the world! – OMG Facts – The World's #1 Fact Source
Chicago Lurie Children's Hospital Takes Baby Away From Family for Seeking a Second Opinion
"Adult immunization push: Medical Dictatorship" By Jon Rappoport
200 Evidence-Based Reasons NOT To Vaccinate – FREE Research PDF
You can help get the Robert Scott Bell Show carried on your local talk stations! Just call the station and request they carry the show. Ask them to contact GCN by calling 877-996-4327 ext. 123 and asking for "John" who manages the affiliate broadcast relationships. John can get any local AM or FM radio station connected with the global feed so that they can carry the show.
What would you like to hear from The Robert Scott Bell Show in 2015? Call us at 1-866-939-BELL (2355) and let your voice be heard!
Need it faster? Want to know as soon as content is added? Want the daily show notes? Click Here to subscribe to The Robert Scott Bell Show content feed!
Listen live here 7PM-9PM EDT: http://www.naturalnewsradio.com/ or here: http://www.talkstreamlive.com/talk_radio/robert_scott_bell.stream
Previous episodes of the Robert Scott Bell Show: http://www.naturalnewsradio.com/Archive-RobertScottBell.asp
We are excited to introduce you to the extraordinary properties of fulvic acid in Inflamagone, Super Earth Energy and Digestive Detox! Call (208) 580-4424 for Dr. Nuzum's Vitality for Life!
What keeps RSB and TMB strong through the stress of travel and colder winter months? Better Way Health Beta 1.3-D Glucan! Call them at 1-800-746-7640.
Take advantage of this incredible deal on One World Whey! 1-888-328-8840! www.oneworldwhey.com  HAPPY NEW YEAR! Check out this successful and safe Fat Loss Package!
Got hemp? CBD rich hemp oil! Call 866-273-8502! RSB takes it everyday! www.HempMedspx.com Call now until Friday February 6, 2015 and get 20% off! Ask for Renee or Trina and get even more off!
What does RSB drink? Visit Robert's Water to find out more! ECHO 7 hydrogen-enriched water is even better! Call 1-800-337-7017!
Immune modulation from the botanical world? Of course. What do RSB and TMB and family use? Carnivora, of course! Call 1-866-836-8735. Click Here To Receive Our Free Video Newsletter
Choose To Be Healthy for all of your whole food supplements, including GTF, Chromium, Selenium and Dr. Ohhira's Probiotics! 1-866-424-1077.
Family Wellness kit, including remedies for vaccine injury! Call 1-800-543-3245. Available now for only $89.99 (price includes free shipping) for RSB Show listeners: http://www.kingbio.com/store/product.php?productid=16375&cat=0&page=1
What's the only kind of silver I take? Sovereign Silver. It's now available in the Natural News Store! Have you tried the First Aid Gel yet? No more Neosporin, ever!