Obamacare IRS problem, grow food not lawns, Liam Scheff, Joni Abbott, antibiotic back pain, Obama's AP, fecal donor, mercury Autism & more!
The Robert Scott Bell Show May 14, 2013 Did you miss today's broadcast? Click here to download and listen now!
Get ready to trust the IRS with your medical records, because they will be managing them come 2014. You can trust them. They would never use them against you for political purposes. "Give us an extra grand or we'll go public about your erectile dysfunction!" Ever had to speak to a licensed professional about those lingering emotional traumas from long ago? "Turn in the neighbor doing lawns for cash or we'll reveal your of childhood sexual abuse." Obamacare was bad enough, but now that you realize who (or what) will be managing it, not only will it destroy your faith in the medical system; it will take all licensed health care providers down with it. Why? Because they are required to make records available to governmental authorities (who we can trust). See the picture? If you are awake, you do not want bureaucrats anywhere near your personal information. They have a penchant for removing your rights based on any information they can (and will) use against you. What else is on tap today?
Hospitals are losing 500 million in Federal funds because of Obamacare – RSB will explain why and what this means…
More about the IRS targeting your health records for illicit purposes…
Why is Obama's Justice Department tapping the phones of AP reporters?
Autism as mercury poisoning – what the homeopaths knew 200 years ago that stupid doctors still don't…
Fecal transplants or probiotics – what you need to know!
The U.N. wants us to eat what? What will the vegetarian communists say?
More options for back pain that do not include antibiotics. Really!
Plus, I refuse to talk about the stupidity of Angelina Jolie (at least for today).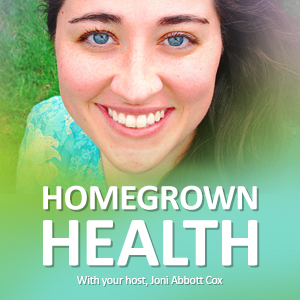 Also, Liam is a doomer! We're talking doom and gloom and the end of an economic era – and Liam Scheff is down in the dumps! We'll help cheer him up a little as we talk about…food! You've got to be growing food, is the message, and if you're not, you're eating Monsanto snot! Joni Abbott of Home Grown Health jumps in to spice up the proceedings as we talk about civilizations that have come and gone. What's the future of our economy? What are questions you have to be asking yourself about food, water and future sustainability?
Sign up for email alerts here. Your RSB Show Association for Advanced Medicine exclusive membership code awaits you.
Confirmed. Windhorse Theater in Eustis, Saturday, May 18, 2013 beginning at 2 PM EDT – The Robert Scott Bell Show live on stage! What would you like to know?
Saturday, May 25, 2013, Marches are already planned in hundreds of cities across the planet. Click here to find the march nearest you. Or, if you wish, start your own March Against Monsanto in your local town. Click here to get started. The official page of this event is:
http://occupy-monsanto.com/march-against-monsanto-may-25-2013/ And the Facebook page for the March Against Monsanto is found at:
http://www.facebook.com/MarchAgainstMonstanto?fref=ts
What would you like to hear from The Robert Scott Bell Show in 2013? Call us at 1-866-939-BELL (2355) and let your voice be heard!
Need it faster? Want to know as soon as content is added? Want the daily show notes? Click Here to subscribe to The Robert Scott Bell Show content feed!
RSB, Dr. Andrew Wakefield and many others will be at the Autism One conference in Chicago, Illinois, May 22-26, 2013. Hope to see you there!
RSB's Mom just released her new book, A Life of Many Colors. The Kindle version went to #1 in Homeopathy and #3 in Holistic category recently. Way to go Mom!
Vaccines: Armed and Dangerous – All the Things They Don't Want You to Hear! Co-created by Jon Rappoport and RSB – Save $20 right now! http://programs.webseed.com/Vaccines_Armed_and_Dangerous.htm
Listen live here 12Noon-2PM EST: http://www.naturalnewsradio.com/ or here: http://www.talkstreamlive.com/talk_radio/robert_scott_bell.stream
What else is in the news?
Hospitals stand to lose $500 million in Federal funds…
Gov't obtains wide AP phone records in probe The Justice Department secretly obtained two months of telephone records of reporters and editors for The Associated Press in what the news cooperative's top executive called a "massive and unprecedented intrusion" into how news organizations gather the news.
"Every television newscast is a staged event" by Jon Rappoport
Let them eat bugs! So says the United Nations…
Who is the universal fecal donor? Like we really wanted to know…
Here's a new back pain remedy that creates super bugs in your body!
I don't want to talk about the stupidity of Angelina Jolie…
In case you missed my RSB Show Sunday broadcast (5/12/13) on GCN http://www.robertscottbell.com/?p=12406 Hour 1 – Mr. Oxygen Ed McCabe, Stroke Prevention, Polluted Kids Diabetes, Respiratory Relief and More! Hour 2 – Vaccine Dangers, Mother's Day, Liam Scheff, Grow food not lawns & more! You can download the archive here: http://www.gcnlive.com/programs/robertScottBell/archives.php Also, here is the iTunes feed for Sunday RSB Show broadcasts.
Previous episodes of the Robert Scott Bell Show: http://www.naturalnewsradio.com/Archive-RobertScottBell.asp
Welcoming new sponsor for health freedom and healing liberty to The RSB Show! Mr. Oxygen 1-800-247-6553 Please say thanks!
What does RSB drink? Visit Robert's Water to find out or call Paul at 1-800-337-7017!
RSB's favorite Whey Protein is One World Whey! Truly nondenatured and no casein! Enhance glutathione production like no other food can! For More Information Click on the Brain Balancing and Energy Support Package link or go to sgn80.com or call 888-988-3325 or 864-895-6250.
Check out the Moringa Magic Team and thank them for supporting Outside the Box Wednesday with Ty Bollinger!
Choose To Be Healthy for all of your whole food supplements, including GTF, Chromium, Selenium and Dr. Ohhira's Probiotics! 1-866-424-1077.
Which Rife Frequency Machine does RSB endorse? The BCX Ultra! http://www.bioelectricsforhealth.com/ 1-800-936-6240 From Kelly S: "We purchased our BCX Ultra last year from Judy and we love it! It's a relief to have this amazing tool for healing if we should need it! Thank you for recommending it to us!"
Family Wellness kit, including remedies for vaccine injury! Call 1-800-543-3245. Available now for only $89.99 (price includes free shipping) for RSB Show listeners: http://www.kingbio.com/store/product.php?productid=16375&cat=0&page=1
What's the only kind of silver I take? Sovereign Silver. It's now available in the Natural News Store! Have you tried the First Aid Gel yet? No more Neosporin, ever!