Pro-vax Aussie sissies, breaking dementia, Terry Roark, Medical Kidnap, longevity, Jon Rappoport, mind control, GMO labeling lapse & more!
The Robert Scott Bell Show January 6, 2015 Click here to download and listen now!
Tuesday on The Robert Scott Bell Show 7-9PM EST: The pro-vaccine lobby in Australia is in a bit of a tizzy, or perhaps their knickers are in a twist. What seems to be the problem? Dr. Sherri Tenpenny is on her way to Oz to educate those Down Under who are ready to hear that vaccines might not be the holy grail of the immune system. You mean to say that vaccines don't work? Yes, that and they are downright dangerous to your long-term viability on this planet. We'll review a few more of the facts to provide the proper perspective and not pharmaceutical pugilistic paternalism. Did you know that breaking the law might now be evidence of some form of dementia? Would that explain Congress? Hold onto your children! RSB talks with Terry Roark from Medical Kidnap about the increasing number of cases of children being taken from their families for medical experimentation and how you can help put an end to it. We'll discuss the goal and mission of MedicalKidnap.com. How bad is the medical kidnap problem in the US? How can we all get involved and help out? RSB then talks with investigative reporter Jon Rappoport about the non-GMO verification GMO labeling controversies and Pentagon mind programs. It's time for NoMoreFakeNews! Plus, could a bowl of oatmeal a day really extend your life? Did you know that alcohol kills 6 Americans everyday? We'll check in with the FDA to find out how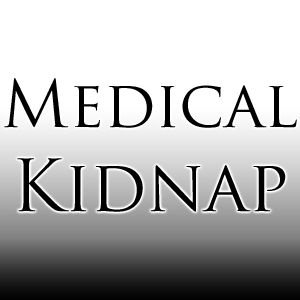 many extra Americans are taking the eternal celestial dirt nap due to approved medications. It's not contest. Finally RSB answers a Question of the Day and Super Don reveals what you should do if you are ever stuck on a train toilet with no tissue. Seriously. Call with your questions at 1-866-939-2355. Listen in at www.NaturalNewsRadio.com.
Question/Comments of the Day: HELP!!!! I have a dear childhood best friend who was dx'ed with breast ca 3 1/2 yrs ago, underwent mastectomy, implants and chemo/rx. it has returned to her chest wall and has liver mets and others. She is being rx'ed at sloan kittering and is on low dose chemo…they said it's not working but they continue to give it!!! I want to help her and give her some support of other things…ie Dr Gonzales, selenium,carnivora and hemp oil though i don't want to overwhelm her. I lost my college roomate 2 yrs ago from brainstem glioma who had no tx cause knew it wouldn't work..Dr Budynski would have helped but her mind was made up to have death with dignity….it was so hard to witness…i don't want to lose another friend though i know this life is not the end only the beginning. thank you so much RSB and super D!! i'm addicted to your show and have supported almost all of your sponsors!!!
with gratitude, taffy
More upcoming RSB events: VIkasa Expo January 24-25, 2015 in Orlando, Florida!
Raw Food Retreat February 13 – 15, 2015 in West Palm Beach, Florida – Call Paul Nison 561-283-1707 directly to sign up!
What else is in the news?
Pro-vaccine lobby fight to stop US anti-vaccination campaigner Sherri Tenpenny lecturing in Australia
Vaccines don't work. Here are the facts. – LivingWhole.org
Breaking the law may be a sign of dementia | Fox News
Bowl of Oatmeal a Day May Be Key to a Longer Life, Major Study Finds – ABC News
Deadly Drink: Alcohol Kills Six Americans a Day – NBC News.com
Virgin Trains' tweeter sends TP to passenger
"Mind control: the Pentagon mission to program the brain" By Jon Rappoport
The "Non-GMO Project Verified" seal: deceptive advertising? By Jon Rappoport
"De-programming the human mind" by Jon Rappoport
"Dr. Ewen Cameron and psychiatric mind control"
by Jon Rappoport
"Scott Faber: 'No one is seeking to ban GMO crops.' W-h-a-t? Memo to Just Label It: fire Scott Faber, and fire yourselves" by Jon Rappoport
You can help get the Robert Scott Bell Show carried on your local talk stations! Just call the station and request they carry the show. Ask them to contact GCN by calling 877-996-4327 ext. 123 and asking for "John" who manages the affiliate broadcast relationships. John can get any local AM or FM radio station connected with the global feed so that they can carry the show.
What would you like to hear from The Robert Scott Bell Show in 2015? Call us at 1-866-939-BELL (2355) and let your voice be heard!
Need it faster? Want to know as soon as content is added? Want the daily show notes? Click Here to subscribe to The Robert Scott Bell Show content feed!
Listen live here 7PM-9PM EDT: http://www.naturalnewsradio.com/ or here: http://www.talkstreamlive.com/talk_radio/robert_scott_bell.stream
Previous episodes of the Robert Scott Bell Show: http://www.naturalnewsradio.com/Archive-RobertScottBell.asp
We are excited to introduce you to the extraordinary properties of fulvic acid in Inflamagone, Super Earth Energy and Digestive Detox! Call (208) 580-4424 for Dr. Nuzum's Vitality for Life!
What keeps RSB and TMB strong through the stress of travel and colder winter months? Beta-1,3D Glucan from Better Way Health! Call them at 1-800-746-7640.
Take advantage of this incredible deal on One World Whey! While supplies last – only $20 per one pound container! 1-888-328-8840! www.oneworldwhey.com
Got hemp? CBD rich hemp oil! Call 866-273-8502 (enter coupon code HOLIDAY50) for Save 50% until January 4, 2015! www.HempMedspx.com
What does RSB drink? Visit Robert's Water to find out more! ECHO 7 hydrogen-enriched water is even better! Call 1-800-337-7017!
Immune modulation from the botanical world? Of course. What do RSB and TMB and family use? Carnivora, of course! RSB Show listeners can get Buy 2, Get 1 free (Carnivora Capsules) for a limited time! Call 1-866-836-8735. Offer expires December 24, 2014! Use coupon code: BCAPS2
Choose To Be Healthy for all of your whole food supplements, including GTF, Chromium, Selenium and Dr. Ohhira's Probiotics! 1-866-424-1077.
Family Wellness kit, including remedies for vaccine injury! Call 1-800-543-3245. Available now for only $89.99 (price includes free shipping) for RSB Show listeners: http://www.kingbio.com/store/product.php?productid=16375&cat=0&page=1
What's the only kind of silver I take? Sovereign Silver. It's now available in the Natural News Store! Have you tried the First Aid Gel yet? No more Neosporin, ever!