Sacred Fire of Liberty, Jonathan Emord, FTC Pom Wonderful decision, Norm Singleton, audit the Fed, demonizing pro-choice parents & more!
The Robert Scott Bell Show February 5, 2015
Thursday on The Robert Scott Bell Show 7-9PM EST: RSB and Jonathan Emord reveal a major victory for free speech against the FTC. The anti-free speech regulatory agency wanted to require two major clinical trials be conducted before any authorized health claim would be allowed. For instance, it is widely known that cherry juice can reverse the pain of gout and arthritis. Even though there are many studies confirming this, a company would have to spend at least 1 to 2 million dollars (or more) to prove that their cherry juice could do such a thing. The federal government does not believe that you are capable of discerning what you voluntarily choose to buy and put into your body. Ironically, they are most willing to mandate that you inject your children with products that carry no liability for the companies that manufacture them (vaccines). What is the definition of incongruity? You are free to eat anything you want as long as you don't tell anyone about the health benefits. Jonathan lets us know what the POM Wonderful decision really means. We'll also talk with Campaign for Liberty's
Norm Singleton about the sudden push for mandatory vaccinations and the attacks on Rand Paul for supporting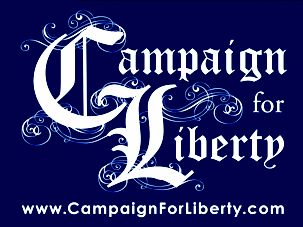 parental choice! What's the latest on the bill to Audit the Fed? There's a crapstorm happening in the mainstream media because I dared to call out Jon Stewart for his promotion of Nazi-like tactics in scapegoating parents who do not allow their children to be vaccinated. Did I call him a Nazi? No. Listen today I will reveal more of why I felt compelled to speak very candidly with language that may have offended the medical police-staters. Finally, the Body Ecology Diet's Donna Gates returns to preview the online Healthy Gut Summit featuring me, RSB and a host of other wonderful health professionals! Call with your questions at 1-866-939-2355. Listen in at www.NaturalNewsRadio.com.
First they came for the Socialists, and I did not speak out—
Because I was not a Socialist.
Then they came for the Trade Unionists, and I did not speak out—
Because I was not a Trade Unionist.
Then they came for the Jews, and I did not speak out—
Because I was not a Jew.
Then they came for me—and there was no one left to speak for me.
Who are they coming for next?
Question/Comments of the Day: Call 1-866-939-2355.
More upcoming RSB events:
Raw Food Retreat February 13 – 15, 2015 in West Palm Beach, Florida – Call Paul Nison 561-283-1707 directly to sign up!
RSB lectures at Earth Fare Westgate, Asheville, North Carolina, Wednesday, February 18 at 6PM EST
FOOD & THOUGHT HEALTH FREEDOM SUMMIT – February 20-22, 2015
Sign up for Cal Jam 2015 here: ‪http://tinyurl.com/caljam2015 
What else is in the news?
Evidence emerges that measles outbreaks are deliberately encouraged by Big Pharma to ignite vaccine hysteria
Amy Webb on Twitter: "Ben Franklin lost a son to smallpox. His sobering advice to parents on vaccinations: http://t.co/dITuU49vCB http://t.co/IpvjTiQemq"
To Vaccinate, or Not To Vaccinate?
"Mind-control media: Brian Williams, fake science, and the reality egg" by Jon Rappoport
First on CNBC: CNBC Transcript: Senator Rand Paul Speaks with CNBC's Kelly Evans on "Closing Bell"
Michigan CPS Seeking to Force Measles Vaccine on 4 Small Kids Against Desire of Parents
"What about nutrition? Some thoughts on the vaccination debate" by Nicholas Gonzalez, MD
Essential vocabulary for the medical police state descending upon America – NaturalNews.com
Vaccines Should Be As Nonnegotiable As Seat Belts, Experts Say
See the miraculous healing of a severely wounded chicken with Yunnan Baiyao, Manuka Honey and Colloidal Silver (graphic photos) – NaturalNews.com
Breaking—CDC vaccine whistleblower given immunity to testify – William Thompson free to describe vaccine-autism fraud at CDC to Congress
MEDICAL KIDNAPPING VICTIM REMAINS IN STATE CUSTODY, CHOCTAW CHIEF BATTON REMAINS SILENT
Goats offered as alternative for clearing area of plutonium – Yahoo News
Herd Immunity." The flawed science and failures of mass vaccination, Suzanne Humphries, MD | International Medical Council on Vaccination
List of medical kidnappings happening now in America ‪#MedicalKidnap
You can help get the Robert Scott Bell Show carried on your local talk stations! Just call the station and request they carry the show. Ask them to contact GCN by calling 877-996-4327 ext. 123 and asking for "John" who manages the affiliate broadcast relationships. John can get any local AM or FM radio station connected with the global feed so that they can carry the show.
What would you like to hear from The Robert Scott Bell Show in 2015? Call us at 1-866-939-BELL (2355) and let your voice be heard!
Need it faster? Want to know as soon as content is added? Want the daily show notes? Click Here to subscribe to The Robert Scott Bell Show content feed!
Listen live here 7PM-9PM EDT: http://www.naturalnewsradio.com/ or here: http://www.talkstreamlive.com/talk_radio/robert_scott_bell.stream
Previous episodes of the Robert Scott Bell Show: http://www.naturalnewsradio.com/Archive-RobertScottBell.asp
We are excited to introduce you to the extraordinary properties of fulvic acid in Inflamagone, Super Earth Energy
and Digestive Detox! Call (208) 580-4424 for Dr. Nuzum's Vitality for Life!
What keeps RSB and TMB strong through the stress of travel and colder winter months? Beta-1,3D Glucan from Better Way Health! Call them at 1-800-746-7640.
Take advantage of this incredible deal on One World Whey! 1-888-328-8840! www.oneworldwhey.com  HAPPY NEW YEAR! Check out this successful and safe Fat Loss Package!
Got hemp? CBD rich hemp oil! Call 866-273-8502! RSB takes it everyday! www.HempMedspx.com Call now until Friday February 6, 2015 and get 20% off! Ask for Renee or Trina and get even more off!
What does RSB drink? Visit Robert's Water to find out more! ECHO 7 hydrogen-enriched water is even better! Call 1-800-337-7017!
Immune modulation from the botanical world? Of course. What do RSB and TMB and family use? Carnivora, of course! Call 1-866-836-8735. Click Here To Receive Our Free Video Newsletter
Choose To Be Healthy for all of your whole food supplements, including GTF, Chromium, Selenium and Dr. Ohhira's Probiotics! 1-866-424-1077.
Family Wellness kit, including remedies for vaccine injury! Call 1-800-543-3245. Available now for only $89.99 (price includes free shipping) for RSB Show listeners: http://www.kingbio.com/store/product.php?productid=16375&cat=0&page=1
What's the only kind of silver I take? Sovereign Silver. It's now available in the Natural News Store! Have you tried the First Aid Gel yet? No more Neosporin, ever!