Smoking cessation, Dr. Frank King Healing Revolution, more medical kidnap, Maria Rickert Hong, almost autism, Liam's pop boom & more!
The Robert Scott Bell Show MAR 13, 2015 Click here 2 download/listen now!
Friday on The Robert Scott Bell Show 7-9PM EDT: Shall we open a little bit lighter as we head to the weekend? What if teenage boys were pilots and had a little too much time on their hands? Might they use flight tracker apps to draw anatomically correct body parts in the sky? We've got a tip for criminals: If you are on the run from the police, don't duck into a restaurant owned by former WWE wrestlers. Bet you can't guess where they placed the perps gun once they disarmed him! RSB answers a Question of the Day about nerve pain post-op to replace some worn out knees. Then it's Healing Revolution time as RSB and Dr. Frank King discuss natural support for smoking cessation. More medical kidnapping? We've got another story to cover, this time out of Florida involving a family of 7 children! Why does this keep happening? It's Liam! It's the end of the world as we know it, and Liam Scheff is on for a regular segment to talk about doom and gloom! We'll keep it in perspective and see what it's all about. We'll also talk with Maria Rickert Hong about recovering children from sensory processing disorder, otherwise known as autism, while simultaneously previewing Autism One in Chicago, May 20-24, 2015. Call with your
questions at 1-866-939-2355. Listen in at www.NaturalNewsRadio.com.
The Healing Revolution is here with Dr. Frank King as we discuss the natural ways to quit smoking! Beware of Chantix! Could addiction have anything to do with nutrient deficiencies? Can we fill in the holes within your wholeness with whole food supplementation? What role does fermentation play in recovery? Do you know about the King Bio Smoke Control formula? Make sure you are neither a smoker nor a sucker. Homeopathy can stop cravings and symptoms of irritability and anxiety! What if you don't want to quit? Try the Addictoplex formula. Remember to get Dr. King's book, The Healing Revolution – it contains many different hands-on techniques to empower you to live a more healthful, inspired life! Call 1-800-543-3245 if you would like more information. Mind/Body Appraisal: http://www.safecarerx.com/wp-content/themes/kingbio/docs/pha-form.pdf  Stock up now on another super food, Carolina Bison http://carolinabison.com/ and DK Natural Meats http://dknaturalmeats.com/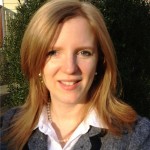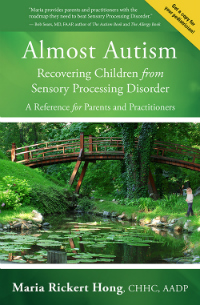 About Maria Rickert Hong:
I am a Certified Holistic Health Counselor trained at the Institute for Integrative Nutrition who helps people recover from symptoms of chronic disease with diet, which is necessary, but may not be sufficient.
I am a mom who has recovered my sons from sensory processing disorder, allergies, asthma, eczema and acid reflux.
I have also recovered myself from heavy-metal poisoning, severe adrenal fatigue, insomnia, systemic Candida and immune dysregulation.
All of these recoveries were not effected with pharmaceuticals but with food — the types of food chosen as well as the kinds of food avoided — and a holistic, biomedical approach. Learn more at Epidemic Answers!
Question/Comments of the Day: 1) Hello Robert and Super Don, Happy Friday! My mother in law (74 years) stays with us in MN. She had both her knees replaced six months back in India and underwent the required physiotherapy for two months. Her recovery was going well and she was able to walk without support for the past few months. She came back to US after her India visit end of Jan and resumed her walking. During the last ten days she has been complaining of pain in her left leg near the groin area and on the side of her thigh due to which she is not able to walk
and is using a walker to move around. She is complaining lot of pain and stiffness which is not all the time only when she is moving around, not able to turn to left side while sleeping and not put weight on her left leg. She started Silica and Selenium recently. I will appreciate if you can provide some suggestions for her situation. Thanks for all work you do! ~ Dharm C
More upcoming RSB events:
Hello to all my friends who happen to be doctors in the UK: sign up now! Space is limited! Full day of integrative medicine with Dr. Jonathan Wright and a special guest appearance by RSB thanks to the Alliance for Natural Health UK!
Sign up for Cal Jam 2015 here: ‪http://tinyurl.com/caljam2015 
Autism One in Chicago May 2015 ~ See you there!
Join RSB at Natur-Tyme's Annual Health Fair in Syracuse, NY, Sunday, April 19, 2015!
What else is in the news?
Breastfeeding 2-day Old Newborn Seized From Parents Because Mother Has Disability
CDC blatantly lied about vaccine safety in congressional hearings
"Explosive: Yet another corrupt judge in the Maui vs. Monsanto case? Who is Susan Oki Mollway?" By Jon Rappoport
"Maui GMO ban, human experimentation, and war crimes: The hidden issue" By Jon Rappoport
FDA warns of seizure, alcohol risk with Pfizer's Chantix | Fox News
How Homeopathy is Healing Autism
Confidence in vaccines eroding as Americans learn of disadvantages, Gallup finds – VaccineFactCheck
Watch: WWE Victoria's husband body slams suspect – UPI.com
Look: Flight path draws penis on tracking website – UPI.com
World Sleep Day celebrated Friday – UPI.com
Jellyfish are taking over the seas, and it might be too late to stop them
Dear Jon Stewart, from a Doctor | Levi Quackenboss
"Adult immunization push: Medical Dictatorship" By Jon Rappoport
200 Evidence-Based Reasons NOT To Vaccinate – FREE Research PDF
You can help get the Robert Scott Bell Show carried on your local talk stations! Just call the station and request they carry the show. Ask them to contact GCN by calling 877-996-4327 ext. 123 and asking for "John" who manages the affiliate broadcast relationships. John can get any local AM or FM radio station connected with the global feed so that they can carry the show.
What would you like to hear from The Robert Scott Bell Show in 2015? Call us at 1-866-939-BELL (2355) and let your voice be heard!
Need it faster? Want to know as soon as content is added? Want the daily show notes? Click Here to subscribe to The Robert Scott Bell Show content feed!
Listen live here 7PM-9PM EDT: http://www.naturalnewsradio.com/ or here: http://www.talkstreamlive.com/talk_radio/robert_scott_bell.stream
Previous episodes of the Robert Scott Bell Show: http://www.naturalnewsradio.com/Archive-RobertScottBell.asp
We are excited to introduce you to the extraordinary properties of fulvic acid in Inflamagone, Super Earth Energy and Digestive Detox! Call (208) 580-4424 for Dr. Nuzum's Vitality for Life!
What keeps RSB and TMB strong through the stress of travel and colder winter months? Better Way Health Beta 1.3-D Glucan! Call them at 1-800-746-7640.
Take advantage of this incredible deal on One World Whey! 1-888-328-8840! www.oneworldwhey.com  HAPPY NEW YEAR! Check out this successful and safe Fat Loss Package!
Got hemp? CBD rich hemp oil! Call 866-273-8502! RSB takes it everyday! www.HempMedspx.com Call now until Friday February 6, 2015 and get 20% off! Ask for Renee or Trina and get even more off!
What does RSB drink? Visit Robert's Water to find out more! ECHO 7 hydrogen-enriched water is even better! Call 1-800-337-7017!
Immune modulation from the botanical world? Of course. What do RSB and TMB and family use? Carnivora, of course! Call 1-866-836-8735. Click Here To Receive Our Free Video Newsletter
Choose To Be Healthy for all of your whole food supplements, including GTF, Chromium, Selenium and Dr. Ohhira's Probiotics! 1-866-424-1077.
Family Wellness kit, including remedies for vaccine injury! Call 1-800-543-3245. Available now for only $89.99 (price includes free shipping) for RSB Show listeners: http://www.kingbio.com/store/product.php?productid=16375&cat=0&page=1
What's the only kind of silver I take? Sovereign Silver. It's now available in the Natural News Store! Have you tried the First Aid Gel yet? No more Neosporin, ever!