Thinking Moms Revolution Kim Spencer, vaccine autism, germ theory slaves, allergies, Ian Jacklin cannabis, Joni Abbott parents rights & more!
The Robert Scott Bell Show August 1, 2013 DId you miss today's broadcast? Click here to download and listen now.
Can the Republican rift be solved by beer? Only if it's organic and non-GMO. What is the price of anarchy? Believing in – and living – your life as if the Germ Theory explained how the world works could be dangerous to your freedom. If the Democrats proposed martial law, the Republicans would rebel. And vice-versa if the roles were reversed. But what if the enemy could be described without a partisan divide, would the people be willing to give up their freedom from the threat of a fuzzy foreigner? What could possible fit that bill? Here come the microbes! There are no Democrat viruses and no Republican bacteria, so everyone has permission to be afraid, equally. But should we really fear the microbe? Or is it the destruction of the terrain that should concern us? While we are taught to fear germs, multi-national corporations supported by both political parties destroy the very environment upon which we all depend for healthy life. The two major political parties are like chemotherapy for the body politic. They claim to help you by destroying you first. Good luck trying to reform a system over run by cancer and autoimmunity. You must detoxify it first. How does that play out? You may want to watch from a safe distance.
This past Advanced Medicine Monday, Dr. Buttar and RSB discussed Kim Spencer's appearance on a New Orleans TV station debating a PhD defender of the vaccine religion. She joins us today to discuss her experience in debating dunderheads with duh-grees. She is an integral part of the Thinking Moms Revolution, a group of parents of vaccine injured children fighting to warn and inform others before it is too late for their kids. From Kim: "I am grateful that I had the opportunity to debate Dr. Koren Boggs and represent The Thinking Moms on The 504 Show in New Orleans last week. I was shocked that someone who has no background in vaccines or the biomedical treatment of autism accepted this challenge. Due to the time constraints on air, I was unable to expand on all the misinformation presented by Dr. Boggs. Luckily, the autism community's own Ginger Taylor has decided to set the record straight. I said what I could in the time constraints that I had, but here, Ginger refutes what was left unsaid." – Blaze
Ian Jacklin, from ICureCancer.com, interviewed RSB last night on his TV program. He joins us today with Homegrown Health's Joni Abbott, to discuss natural cures for cancer and parental authority when it comes to choosing methods of healing. How is it that the government claims to have jurisdiction to grab your children and force them to receive chemotherapy, radiation and surgery? Are other options disallowed because they don't work, or because Modern Medicine is the official state religion in violation of the First Amendment to the Constitution for the united States of America. Where is the sovereignty and the sanctity of the family when government claims medical ownership of your children? What about hemp and cannabis cures for cancer? Could the danger begin with hospital births? What role do birth certificates, marriage licenses and beastly numbers have on access to your children should they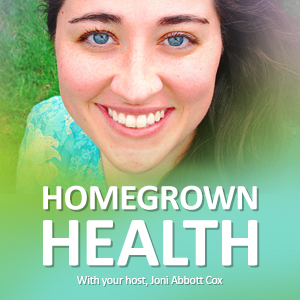 become sick with oncological jurisdictional diseases? What if your baby tests positive for HIV, the fictitious retrovirus? See: "Why not to have babies in hospitals." Get ready to rock the health world for family liberty!
What would you like to hear from The Robert Scott Bell Show in 2013? Call us at 1-866-939-BELL (2355) and let your voice be heard!
The Robert Scott Bell Show will be LIVE at the Windhorse Theater in Eustis, Florida, Thursday, August 8 from 7:00 to 8:30 PM EDT. Hope to see you there!
Need it faster? Want to know as soon as content is added? Want the daily show notes? Click Here to subscribe to The Robert Scott Bell Show content feed!
RSB's Mom just released her new book, A Life of Many Colors. The Kindle version went to #1 in Homeopathy and #3 in Holistic category recently. Way to go Mom!
Vaccines: Armed and Dangerous – All the Things They Don't Want You to Hear! Co-created by Jon Rappoport and RSB – Save $20 right now! http://programs.webseed.com/Vaccines_Armed_and_Dangerous.htm
Listen live here 3PM-5PM EDT: http://www.naturalnewsradio.com/ or here: http://www.talkstreamlive.com/talk_radio/robert_scott_bell.stream
In case you missed my RSB Show Sunday broadcast (7/28/13) on GCN http://www.robertscottbell.com/?p=13975  Hour 1 – Live From R. Thomas Deluxe Grill with Richard Thomas and friends & more! Hour 2 – Dr. Anna Just Buddy, Healing is more than just physical, but it's a start & more! You can download the archive here: http://www.gcnlive.com/programs/robertScottBell/archives.php Also, here is the iTunes feed for Sunday RSB Show broadcasts.
Previous episodes of the Robert Scott Bell Show: http://www.naturalnewsradio.com/Archive-RobertScottBell.asp
Oxygenate and mineralize for health freedom and healing liberty! Mr. Oxygen 1-305-933-4219 RSB Show listeners can get the 4-DVD set for free with purchase of one bottle of Oxylift! Plus 20% off all products! What is my solution for chemtrails? OxySulfur!
What does RSB drink? Visit Robert's Water to find out or call Paul at 1-800-337-7017!
RSB's favorite Whey Protein is One World Whey! Truly nondenatured and no casein! Enhance glutathione production like no other food can! For More Information Click on the Brain Balancing and Energy Support Package link or go to sgn80.com or call 888-988-3325 or 864-895-6250.
Choose To Be Healthy for all of your whole food supplements, including GTF, Chromium, Selenium and Dr. Ohhira's Probiotics! 1-866-424-1077.
Which Rife Frequency Machine does RSB endorse? The BCX Ultra! http://www.bioelectricsforhealth.com/ 1-800-936-6240 From Kelly S: "We purchased our BCX Ultra last year from Judy and we love it! It's a relief to have this amazing tool for healing if we should need it! Thank you for recommending it to us!"
Family Wellness kit, including remedies for vaccine injury! Call 1-800-543-3245. Available now for only $89.99 (price includes free shipping) for RSB Show listeners: http://www.kingbio.com/store/product.php?productid=16375&cat=0&page=1
What's the only kind of silver I take? Sovereign Silver. It's now available in the Natural News Store! Have you tried the First Aid Gel yet? No more Neosporin, ever!