Vaccine divide, #CDCwhistleblower, Dr Andy Wakefield, MMR autism, GI health, Beth Clay, govt coverup, Dr Nick Gonzalez, tripping seniors &more!
The Robert Scott Bell Show August 28, 2014 Miss it? Click here to download and listen now!
Thursday on The Robert Scott Bell Show 7-9PM EDT: What's the spin as the CDC scandal hits the mainstream media? Not enough of you are getting vaccinated! RSB will have ongoing coverage of the #CDCwhistleblower story with Dr. Andrew Wakefield, further revealing the dangerous vaccine fraud perpetrated on the American public and world-at-large! Although this CDC scandal may be new to some, others have been engaged in uncovering the lies of the vaccine industrial complex for many years. One such individual is Beth Clay, served as Senior Professional Staff to the US House of Representatives Committee on Oversight and Government Reform for Congressman Dan Burton. What has she seen during her time in Congress that fits the narrative of the CDC cover-up? Dr. Nick Gonzalez returns to back it up from a medical perspective as well. Corruption in science? We'll report it with firsthand experience. We've got more questions coming in regarding gastrointestinal healing for infants. Get ready for some more answers. Other stories to consider: Could procrastination actually be a good thing? Why are researchers tripping senior citizens (and not with mushrooms)? Are we finally entering the era of the Star Trek tricorder? Just how crafty are giant pandas? Call with your questions at -866-939-2355. Listen in at www.NaturalNewsRadio.com.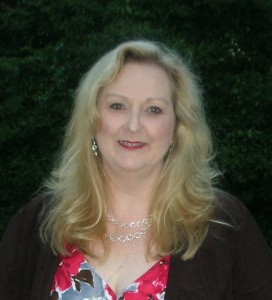 Beth Clay has been blessed to pursue a career in public service, both in government and now as a consultant to non-profits and corporations in their government relations, development and strategic planning activities.  She has consulted on medical education, health research, policy, and regulation and human rights.  Specific topics include health freedom; dietary supplement regulation; complementary and alternative systems of healing and therapies; autism spectrum disorders, vaccine safety and injury; traumatic brain injury; children's health; trauma recovery; military/veterans health; hyperbaric oxygen therapy for PTSD and TBI; and end of life/hospice care.  Beth has also consulted internationally on development matters related to education, security, health, energy, and business development.  Geographically, she is particularly focused on development in (MENA) the Middle East and North Africa and the Americas.
Beth previously served as Senior Professional Staff to the US House of Representatives Committee on Oversight and Government Reform where she led the health oversight activities for almost five years.  Prior that she served in administrative and committee management positions at the National Institutes of Health in international, rare disease and alternative
medicine activities.
Beth's work is driven by two parallel passions, liberty and a strong spiritual foundation. "The older I get the more I realize how important protecting liberty is to securing for future generations the opportunity to live a life full of hope and opportunity."  Two of my favorite authors create a framework for my parallel passions:
Rumi – "When you do things from your soul, you feel a river moving in you, a joy."
Thomas Jefferson – "Liberty is to the collective body, what health is to every individual body. Without health no pleasure can be tasted by man; without liberty, no happiness can be enjoyed by society." and "The care of human life and happiness, and not their destruction, is the first and only object of good government."
Beth was a founding Board member of the National Autism Association, has served as a hospice volunteer, and currently serves as an International Ambassador to the Citizens Commission for Human Rights, an organization focused on improving human rights in mental health globally.  Beth is also a Level III Universal Reiki Master/Teacher.
Did you know that there is a big event scheduled for Ft. Lauderdale on Sunday, September 14, 2014? RSB, Liam, Paul Barattiero and Paul Nison will be there to Unlock Your Power to Heal! Seating is limited, so sign up now!
Question/Comments of the Day: Hi Robert, I have a 21 month son who has chronic eczema and multiple food allergies/sensitivities. I would like to follow your gut healing protocol with the aloe and silver. Is he old enough do this protocol and if so what would be the ratio? Thank you. ~ Laura
What else is in the news?
U.S. Infant Vaccination Rates High, But Not Babies Getting Shots On Time
When You Know You Are Being Lied To…My Initial Thoughts on the CDC Whistleblower News By Beth Clay August 27, 2014
Vaccinegate: CDC Whistleblower Admits Claims of Data Fixing Were True, Complains at Being Recorded and Outed
The CDC Whistleblower Press Release: Interpreted
As Vaccinations Among Kids Decline, Disease Outbreaks Grow
Whistleblower Claims CDC Covered Up Data Showing Vaccine-Autism Link
Autism and vaccine study results questioned – CNN.com CDC scientific fraud: an update on Dr. Poul Thorsen who authored fraudulent study 'disproving' vaccine-autism connection and stole millions of dollars – NaturalNews.com
Scientific journal censors Brian Hooker's analysis of CDC vaccine data; the Church of Science orders 'burning of books' – NaturalNews.com
CDC Responds: Admits Omitting Vaccine Data Linking Vaccines to Higher Rates of Autism | Health Impact News
"Mercury/vaccines/autism: more CDC fraud" By Jon Rappoport
Not up to speed on the #CDCWhistleblower story? Read this. Thank you Celia Farber!
Moving home? Your microbes will make the trip too – health – 28 August 2014 – New Scientist
Why Aren't Rx Weight-Loss Drugs More in Demand?
Tricorder prize finalists announced
Researchers tripping seniors on purpose to stop future falls | Fox News
Giant panda 'faked pregnancy for extra treats and nicer accommodation' – Telegraph
"CDC whistleblower is the tip of the iceberg" By Jon Rappoport
"CDC vaccine-autism fraud: what victory looks like" By Jon Rappoport
"CDC whistleblower, watch out; here come the mothers" by Jon Rappoport
US Congressman says 'incestuous relationship' between CDC and vaccine manufacturers needs to be scrutinized – NaturalNews.com
ICRF check presentation….last Friday Aug 22 – The Quest for the Cures Continues….
You can help get the Robert Scott Bell Show carried on your local talk stations! Just call the station and request they carry the show. Ask them to contact GCN by calling 877-996-4327 ext. 123 and asking for "John" who manages the affiliate broadcast relationships. John can get any local AM or FM radio station connected with the global feed so that they can carry the show.
What would you like to hear from The Robert Scott Bell Show in 2014? Call us at -866-939-BELL (2355) and let your voice be heard!
Need it faster? Want to know as soon as content is added? Want the daily show notes? Click Here to subscribe to The Robert Scott Bell Show content feed!
RSB's Mom's new book, A Life of Many Colors is available! The Kindle version went to # in Homeopathy and #3 in Holistic category recently. Way to go Mom!
Listen live here 7PM-9PM EDT: http://www.naturalnewsradio.com/ or here: http://www.talkstreamlive.com/talk_radio/robert_scott_bell.stream
Previous episodes of the Robert Scott Bell Show: http://www.naturalnewsradio.com/Archive-RobertScottBell.asp
We are excited to introduce you to Inflamagone, Super Earth Energy and Digestive Detox! Call (208) 580-4424 for Dr. Nuzum's Vitality for Life!
Take advantage of this incredible deal on One World Whey! While supplies last – only $20 per one pound container! -888-328-8840! www.oneworldwhey.com
Do you feel the call to help others who are not getting well with the help of modern medicine? Consider becoming a natural health provider! From nutrition to naturopathy – you can do it at Trinity School of Natural Health! RSB approved! Call -800-428-0408.
Got hemp? CBD rich hemp oil! Call 866-273-8502 (enter coupon code SHW48) for 20% off introductory price! www.HempMedspx.com
What does RSB drink? Visit Robert's Water to find out or call Paul at -800-337-7017!
Choose To Be Healthy for of your whole food supplements, including GTF, Chromium, Selenium and Dr. Ohhira's Probiotics! -866-424-1077.
What keeps RSB and TMB strong through the stress of travel and colder winter months? Beta-,3D Glucan from Better Way Health! Call them at -800-746-7640.
Family Wellness kit, including remedies for vaccine injury! Call -800-543-3245. Available now for only $89.99 (price includes free shipping) for RSB Show listeners: http://www.kingbio.com/store/product.php?productid=16375&cat=0&page=
What's the only kind of silver I take? Sovereign Silver. It's now available in the Natural News Store! Have you tried the First Aid Gel yet? No more Neosporin, ever!