Vaccine-induced Cancers, Mercury-Autism Link Realities, Stuart Tomc EFA's, Inflammation Reduction, Drug-Deficient Grief, FDA's GMO's, Diet Soda Dangers and More on The Robert Scott Bell Show (GCN) broadcast February 19, 2012, 1PM-3PM EST
Call In Number: 1-800-259-5791.
Hour 1 – Vaccines Cause Cancer, EFA's Reduce Inflammation, Stuart Tomc, ADHD Fakery, Nomophobia and more!
Vaccine-Induced Tumors In Cats – http://www.theledger.com/article/20120218/COLUMNISTS/202185001?p=1&tc=pg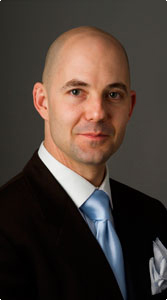 Stuart Tomc, from Nordic Naturals, returns to discuss the science of Omega 3 Essential Fatty Acids. How important is purity? http://www.nordicnaturals.com/en/About_Nordic_Naturals/Meet_Our_Experts/94/
Microchip Implanted to Deliver Drug Shows Promise in Trial – http://www.nytimes.com/2012/02/18/health/research/microchip-implanted-to-deliver-drug-shows-promise-in-trial.html
Doctors concerned young adults are faking ADHD – http://www.news8000.com/news/Doctors-concerned-young-adults-are-faking-ADHD/-/326/8798644/-/u2n1kyz/-/index.html
Hairdressers made ill by clients' depressing stories, study finds – http://www.foxnews.com/health/2012/02/17/hairdressers-made-ill-by-clients-depressing-stories-study-finds/
Are you a nomophobiac — afraid of losing your mobile phone? There's help! – http://www.foxnews.com/scitech/2012/02/16/are-nomophobiac-afraid-losing-your-mobile-phone-theres-help/
Hour 2 – Mercuric Autism, Drug-deficient Grief, FDA's GMO's, Sad Music and Depression, Nutrition and Cancer and More!
Mercury again ruled out as autism cause – http://www.foxnews.com/health/2012/02/16/mercury-again-ruled-out-as-autism-cause/
Psychiatry debates whether the pain of loss is really depression – http://articles.latimes.com/2012/feb/16/news/la-heb-grief-or-bad-grief-depression-psychiatry-20120216
Oral Nutrition Supplements Give Little Help to Cancer Patients – http://www.medpagetoday.com/HematologyOncology/OtherCancers/31212
Health freedom victory: Bolivar, Missouri ends water fluoridation – http://www.naturalnews.com/035005_fluoride_Missouri_water_supply.html
Petition targets FDA's deputy commissioner for foods, Official has become a flash point for public anger over genetically modified foods – http://yourlife.usatoday.com/fitness-food/safety/story/2012-02-17/Petition-targets-FDAs-deputy-commissioner-for-foods/53134650/1
Diet soda may benefit the waistline, but a new study suggests that people who drink it every day have a heightened risk of heart attack and stroke. – http://www.msnbc.msn.com/id/46431225/ns/health-diet_and_nutrition/
Sad Music Can Bring On Real Sadness A unique study by Finnish researchers published in the January issue of Psychology of Aesthetics, Creativity, and the Arts shows that listening to sad music can cause genuine sadness in listeners… http://www.medicalnewstoday.com/articles/241653.php
It's finally here! Vaccines: Armed and Dangerous – All the Things They Don't Want You to Hear! – with Jon Rappoport and RSB – Save $20 right now! http://programs.webseed.com/Vaccines_Armed_and_Dangerous.htm
Will you be near Raleigh, North Carolina on March 24, 2012? You can meet RSB at the Rally for Ron Paul and Freedom Fest! http://raleighrallyforronpaul.com/
What do you do when you realize that federal permission is not required? You go to the 10th Amendment Center's Nullify Now" Conference in Philadelphia on March 31, 2012! http://www.nullifynow.com/2012/01/were-doing-this-whether-they-want-us-to-or-not/
Do you know where you are going to be for the Summer Solstice in the Northern Hemisphere? How about New York City for Alive New York 2012? http://www.alivenewyork.com/index.html
Are you ready for The Health Freedom Expo? Join RSB and many other health freedom champions in Long Beach, California March 2-4, 2012! http://healthfreedomexpo.com/site/info.php?id=1
Natural solution links for health freedom:
Choose to be healthy for all of your whole food supplements, including GTF, Chromium, Selenium and Dr. Ohhira's Probiotics! http://choosetobehealthy.com/ 1-866-424-1077.
Limited time offer! Family Wellness kit, including remedies for vaccine injury! Call 1-800-543-3245. Available now for only $89.99 (price includes free shipping) for RSB Show listeners: http://www.kingbio.com/store/product.php?productid=16375&cat=0&page=1
What's the only kind of silver I take? http://sovereignsilver.com/
Up your EPA/DHA! Essential fats? http://www.nordicnaturals.com/ Reduce inflammation and anxiety simultaneously!
Sign up for email alerts here: www.NaturalNews.com/RobertScottBell
Previous episodes of the weekday Robert Scott Bell Show: http://www.naturalnewsradio.com/Archive-RobertScottBell.asp
You can reach The RSB Show 24/7 by calling 1-866-939-2355!