Vaishali Love Alive & Healthy, Notorious Health Myths, Rand Wins CPAC, Stress Inflammation, Swedish HPV Shot Lies, Liam Scheff & More!
Here comes The Robert Scott Bell Show (GCN) broadcast for March 17, 2013, from 1 PM to 3 PM EDT LIVE. Call in and let your voice be heard! 1-800-259-5791.
The most notorious health myths We are bombarded with health tips every day, but some of those messages may be harmful if you don't get the facts straight.
Study: Radiation for Breast Cancer Can Harm Hearts Women treated with radiation for breast cancer are more likely to develop heart problems later, even with the lower doses used today, troubling new research suggests.
Antibiotic may cause fatal heart rhythms A popular antibiotic used to treat bacterial infections can cause abnormal — and possibly fatal — heart rhythms in some patients, according to a new warning from the Food and Drug Administration.
Rand Paul wins CPAC presidential poll – what does it mean?
Alert! SPLC warns against white people with guns! Could this be setting the stage for a false flag operation to frame Americans who defend the Bill of Rights as domestic terrorists?
St. Patrick's Day: Is (Green) Beer OK? Beer isn't all good or all bad, but skip the food coloring.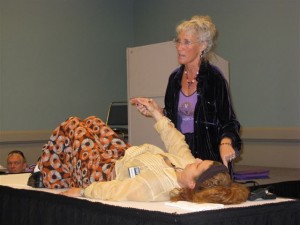 The path to vibrant health and wellness begins by creating a right relationship with your mind and your body. Vaishãli, who has healed herself from terminal illness twice without western medicine, prescription drugs or surgeries, shares natural health tips and practices that will improve you health and your mindset in ways that are practical and easy to implement. Vaishali will be hosting the Alive & Healthy Conference March 22-24, 2013 on The Queen Mary in Long Beach, California along with RSB and Liam Scheff.
Vaishãli is an acclaimed author and natural health practitioner. She has survived a life fraught with every possible personal challenge available to a human experience: the violent death of a loved one when she was only ten years old, a messy painful divorce, financial devastation following two terminal diagnoses, and years of physical agony arising from these diagnoses.  These experiences have shaped her books, "The Ultimate Guide to Self-Healing, Personal Growth and Life Management" ,"Wisdom Rising" (Purple Haze Press 2008) and "You Are What You Love"® (Purple Haze Press 2006) and her workshops with heartfelt, deeply insightful knowledge on how to joyfully emerge from the challenges that life throws at us.
During her first terminal illness, Vaishãli was introduced to Chinese medicine and later became a natural health practitioner of Chi Nei Tsang. She also went on to study Indian and Tibetan Ayurveda with Dr. Vasant Lad from the Ayurveda Institute of New Mexico.  She has lived the Ayurvedic lifestyle for over 20 years. Vaishãli attributes much of her healing and recovery to Chinese Medicine and an Ayurvedic lifestyle of self-healing and wisdom that includes dosha balancing, a food as medicine approach, self-administered internal organ and emotional detoxifying massage "Chi Nei Tsang", the panchakarma purification process and herbal remedies. Vaishãli offers classes and private "self-emergence healing sessions" that incorporate these principles while focusing on the concept that "self-love" is the key ingredient for mental nutrition, healing and growth.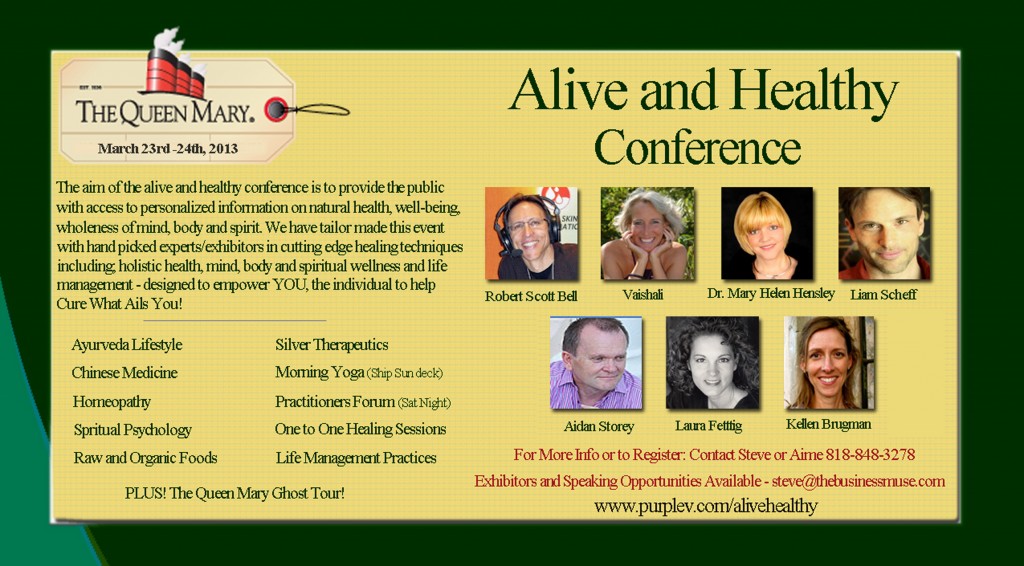 She is a faculty member at The Omega Institute, The Kripalu Center for Health & Yoga and the Learning Annex. Vaishãli has appeared on national radio and network television programs including ABC TV, CBS TV & NBC TV and The Dr. Oz  show. Vaishãli has been featured on Oprah.com and is a regular contributor for The Huffington Post. Her articles have been published in hundreds magazines worldwide.  In 2009 Vaishãli was voted by THE Magazine as one of the top 50 Inspirational women in the Los Angeles Area.
Vaishãli graduated Magna Cum Laude from San Francisco State University, with degrees in both Philosophy and Religion and is one of the leading females experts on the writings of Emanuel Swedenborg, the great Swedish scientist and mystic who has mastered every known science in his lifetime (1688-1772).
Stressful events can increase inflammation Dwelling on negative events can increase levels of inflammation — linked to heart disease and arthritis — in the body, U.S. researchers say.
Swedish medical authorities lie even more about HPV shots as they target younger children.
Radioactive recliners? Why are more metals sold as household goods triggering Geiger counters?
RSB, Vaishali  and Liam Scheff hosting a seminar together? Yes! March 22 – 24, 2013 on the Queen Mary in Long Beach, California! http://www.businessmuse.com/newsletters/Alive_Healthy.html
Vaccines: Armed and Dangerous – All the Things They Don't Want You to Hear! Co-created by Jon Rappoport and RSB – Save $20 right now! http://programs.webseed.com/Vaccines_Armed_and_Dangerous.htm