Radiation Reports, Electric Universe, David Talbott, Liam Scheff, Energy Freedom, No Nukes, Electromagnetic Healing, Ron Paul on Maryanne Godboldo, Mandatory Mental Health Screening and More on The Robert Scott Bell Show December 13, 2011
Is the radiation from Japan still leaking? Unfortunately, yes. RSB plans to provide some gentle reminders of things you can do to counteract this ongoing threat to your health and the health of your children. Why? Fukushima ocean radiation levels up by factors in the millions! http://www.smartplanet.com/blog/intelligent-energy/fukushima-ocean-radiation-could-pose-sleeper-threat/11042 Also, check out these images of crumbling Reactor 4: http://enenews.com/report-confirmed-wall-reactor-4-lost-south-side-photos
Ron Paul talks about Maryanne Godboldo, mandatory mental health screei=ning for children and the dangers of psychiatric drugs in his weekly Congressional update, known as Texas Straight Talk. This is really incredible! http://www.youtube.com/watch?v=Co07T02SAvQ&feature=youtu.be
Here is a link to Parental Consent Act petition: http://www.petitiononline.com/rppca/petition.html
Liam Scheff is back to discuss some "good news" stories, including one about a German village that produces so much energy that they sell the extra back to the grid! Also, there are amazing and innovative new ways to teach people that they can grow their own food with extra to spare – even in cities! Health freedom, food freedom and farm freedom coming up!
Then we might then have to get very controversial as we discuss political healing and the single-issue voters who do not yet support Ron Paul. Will we have a candid discussion about that which cannot be discussed on the air? Most likely…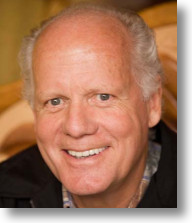 Also, Liam and RSB welcome David Talbot to further preview the upcoming Electric Universe Conference in Las Vegas January 6-8, 2012. Dave is a comparative mythologist whose work offers a radical new vantage point on the origin of ancient cultural themes and symbols. His research has been the primary catalyst behind the "Saturn Model," and is the subject of the feature documentary, "Remembering the End of the World." He is author of The Saturn Myth and co-author (with Wallace Thornhill) of Thunderbolts of the Gods and The Electric Universe. What if everything you thought you knew about the origins of the universe was wrong? http://www.thunderbolts.info/wp/ and http://www.thunderbolts.info/wp/events-5/electric-universe-2012-conference-the-human-story/
Have you called 1-866-939 2355 (BELL) yet? Your questions and comments coming up! Please share your healing stories with The RSB Show!
Here are some other stories we'll be covering on the show today:
Confirmed: Fukushima disaster contaminated ocean with 50 million times normal radiation, leaks still ongoing http://www.naturalnews.com/034395_Fukushima_cesium_radiation.html#ixzz1gQhhgcKS
Red alert: Fukushima nuclear reactor 4 possibly collapsing, say sources, mass evacuations may be necessary http://www.naturalnews.com/034387_Fukushima_nuclear_reactor_collapse.html#ixzz1gQhYW89Q
Can your village or town produce 321% of your energy needs? http://inhabitat.com/german-village-produces-321-more-energy-than-it-needs/wildpoldsried-germany/?extend=1
Carrots in the car park and radishes in the roundabout – where could you be? http://www.dailymail.co.uk/femail/article-2072383/Eccentric-town-Todmorden-growing-ALL-veg.html
Could this be a Moment of Duh? http://www.healthfinder.gov/news/newsstory.aspx?Docid=659717
Listen live here 12Noon-2PM EST: http://www.naturalnewsradio.com/
or here: http://www.talkstreamlive.com/talk_radio/robert_scott_bell.stream
In case you missed my broadcast from Sunday (12/11/11) http://www.robertscottbell.com/?p=5196 on GCN from this past Sunday, you can still listen to it here: Special Ron Paul debate highlights like nowhere else in media, plus nuns on the pill, chronic pain in kids and nutritional stroke realities on The RSB Show! Show streams on in case you missed it: http://www.gcnlive.com/programs/robertScottBell/
Sign up for email alerts here: www.NaturalNews.com/RobertScottBell
Previous episodes of the Robert Scott Bell Show: http://www.naturalnewsradio.com/Archive-RobertScottBell.asp