Elderly antidepressants, Dr. Michael Lewis, CBD update, Concussions, Traumatic brain injury, Dementia, OTC HIV meds, Flu shot rejected, Paul Barattiero, Hydrogen water, EMF Protection and MORE!
Oct 8, 2019 3-5PM ET
Tuesday on The Robert Scott Bell Show:
Number of depressed over 65s unchanged but antidepressant use soars The proportion of people aged over 65 on antidepressants has more than doubled in two decades—according to new research led by the University of East Anglia. Despite a rise in antidepressant use, there was little change in the number of older people diagnosed with depression. The findings are based on the Cognitive Function and Ageing Studies, conducted at two time points—between 1991 and 1993, and between 2008 and 2011. Researchers interviewed more than 15,000 over 65s in England and Wales to see whether the prevalence of depression and antidepressant use is changing. Lead author Prof Antony Arthur, from UEA's School of Health Sciences, said: "Depression is a leading cause of poor quality of life worldwide and we know that older people may be less likely than other age groups to go to their GP with symptoms of depression.
Special Guest Dr. Michael Lewis
Dr. Michael D. Lewis is an expert on nutritional and holistic interventions for brain health, particularly the use of omega-3 fatty acids and hemp-derived CBD oil for the prevention, management, and rehabilitation of concussions and traumatic brain injury (TBI).  He founded the Brain Health Education and Research Institute (www.brainhealtheducation.org) in late 2011 upon retiring as a Colonel after a distinguished thirty-one-year career in the US Army. His pioneering work in the military and since has helped thousands of people around the world and is regularly featured in the media, including CNN's Sanjay Gupta, MD, show and numerous radio shows and podcasts.  A graduate of the US Military Academy at West Point and Tulane University School of Medicine, Dr. Lewis is board-certified and a fellow of the American Colleges of Preventive Medicine and Nutrition. He completed postgraduate training at Walter Reed Army Medical Center, Johns Hopkins University, and the Walter Reed Army Institute of Research. He is currently in private practice in Potomac, Maryland (BrainCARE, www.BrainCARE.center); is a consultant to the US Army and Navy as well as several organizations, institutes, and nutrition companies around the world; and is a founding member of the Pop Warner Youth Football Medical Advisory Board.
Cannabis: Optimal treatment method for post-concussion syndrome symptoms Contact sports, falls, head injuries, trauma and motor vehicle accidents all have one thing in common: traumatic brain injuries (TBI) and/or concussions. Something that many of you may not know is how concussions occur and the negative impact they have on the brain. A concussion can be defined as a mild traumatic brain injury (MTBI), which can be caused by a blow to the head, a strong yet direct jolt or a powerful bump to the head or body. This results in the brain shaking and moving quickly within the skull. Generally, concussions result in changes regarding how the brain typically functions as well as various potentially life-altering health issues. Not everyone who experiences concussions develops a traumatic brain injury. However, roughly 40-80 percent of people who endure a concussion develop post-concussion syndrome. Moreover, regarding the treatment of this syndrome, the main intention is alleviating its symptoms. In most cases, the symptoms last a few weeks or months. During this time, cannabis and cannabinoids like cannabidiol (CBD) can be very useful. Fortunately, cannabis contains numerous medicinal properties as well as therapeutic benefits thus lessening physical, mental and psychological issues.
Cannabis & Dementia: New Study Explores Pot's Potential for Treatment In the decades since the medical marijuana movement began in earnest in the 1970s, cannabis has been anecdotally touted as an effective treatment for a variety of illnesses, including those impacting brain function, such as seizures, anxiety and depression. However, peer-reviewed research into the plant's benefits remained stunted thanks to federal cannabis prohibition. But in recent years, new research both in the U.S. and abroad is finding breakthroughs about how cannabis could as a possible treatment for a variety of illnesses. One such breakthrough in research came back in 2017, when researchers found strong evidence that cannabis could help treat dementia. Now, clinical studies are about to get underway at an Australia university, to track changes in actual dementia patients to see if cannabis can help. The study will be led by the Institute for Health Research at the University of Notre Dame in Perth. As Australia's 7News reports, the research team is currently screening candidates for the study, which will use lab-grown cannabis from Slovenia. The researchers are especially hoping the CBD-heavy strain will reduce the most deleterious and troubling effects of dementia.
---
Hour 2
HIV-prevention drugs will soon be available without a prescription at California pharmacies HIV prevention drugs will be available without a prescription starting next year in California under a bill signed Monday by the state's Democratic governor. The medications covered by the new legislation are pre-exposure prophylaxis (PrEP) and post-exposure prophylaxis (PEP), which both help prevent HIV infections. The state will be the first in the country to allow pharmacists to provide the drugs without a physician's prescription, nonprofit organization Equality California said. The law takes effect January 1. Gov. Gavin Newsom's signature, he said, is a "giant step forward in getting to zero transmissions, zero deaths and zero stigma." PrEP is a daily pill for HIV-negative people that helps reduce the risk of infection, while PEP is a 28-day preventive for people who may have been exposed to HIV, the virus that causes aids. PrEP is more than 90% effective, according to the US Centers for Disease Control and Prevention.
Survey: many U.S. adults not planning to get flu vaccine Many U.S. adults, including some at the highest risk for the flu and pneumonia, do not plan to get preventive vaccines, according to a survey conducted by NORC at the University of Chicago on behalf of the National Foundation for Infectious Diseases. The survey was conducted between Aug. 15 and 18, 2019, to better understand beliefs about flu and pneumococcal disease, as well as attitudes and practices around vaccination. Results included responses (916 via the web and 86 via telephone) from 1,002 U.S. adults from 50 states and the District of Columbia. According to the survey results, 60 percent of respondents agreed that flu vaccination is the best preventive measure against flu-related deaths and hospitalization. Yet, only 52 percent of respondents overall said they plan to get vaccinated against the flu this season, while 18 percent said they were not sure. One in four respondents at higher risk for flu-related complications said they were not planning to get vaccinated this season. The most commonly cited reasons for not getting a flu vaccine included: not thinking vaccines work (51 percent), concern about side effects (34 percent), and concern about getting the flu from the vaccine (22 percent).
Special Guest – Paul Barattiero!

Why Is Hydrogen Water So Important?
The Problem
In each of our bodies, we have cell damaging activity happening on a daily basis. This is something that neither you nor I can stop from occurring in the body. But it is something we can battle with hydrogen.
A by-product of the ATP production process or fuel generation process in the cell is the creation of oxidative stress. This is a part of life and can't be helped. When this process goes unchecked, then the body is unable to balance the damage being done on a cellular basis.
It's kind of like if the police decided to go on vacation and never come back, chaos and crime would terrorize the city…. Sadly this happens too often in our bodies where the oxidative stress is left unchecked and able to run rampant in our bodies.
Due to our physiological design, our bodies should be able to fight this naturally. However, We have disrupted and damaged this process to the point of no return in many individuals. With the pollutants in our environments, misunderstood dieting, poor water quality, and excess stress in our lives, cancer and disease is increasingly on the rise.
It's an epidemic.
Luckily, we have taken the time, spent the money, and found the solution. The body fights oxidative
stress with hydrogen. After studying the body and how it tries to fight oxidative stress with hydrogen, we found that it did so through a special and unique relationship with bacteria in the gut and body. This special microflora or 
bacteria creates hydrogen as a byproduct of fermentation and food breakdown inside the gut. Instead of reinventing the wheel and trying to find a new version of this, we came up with a way to create hydrogen and dissolve it into water for easier access to the body.
We call it, Echo® H2 Water.
As you drink our water, you are flooding the body with millions upon millions of molecules of hydrogen each day. You are providing the body with the tools necessary to combat oxidative stress and get the body back into balance. This is the ultimate solution in hydration and oxidative stress combat.
Molecular hydrogen dramatically reduces oxidative stress in your body Could one of the most prevalent molecules on our planet prove to be one of the most powerful healers of our time? While researchers investigate rare botanicals tucked away in remote corners of the planet and scientists try to engineer increasingly sophisticated treatments, the answer to many health problems might have been right under our noses all along. Hydrogen is everywhere, whether you realize it or not, and its abundance is good news for all of us if it turns out to be as beneficial as initial studies indicate. As the original element, hydrogen is very reactive. One atom bonds easily with another to create molecular hydrogen, or H2 gas. Research has shown that this odorless, tasteless gas can reduce oxidative stress, which is believed to be the root of nine out of ten modern diseases. Molecular hydrogen therapy was first introduced more than two centuries ago. Since a 2007 study published in Nature Medicine demonstrated its excellent antioxidant qualities, hundreds more studies have confirmed and expanded on that finding.
Study: Secret To Happiness — Is Drinking 8 Glasses Of Water Daily? Who would have thought the secret to happiness would be something as simple as drinking enough water? A new study finds that you're three times more likely to feel "very happy" if you believe you drink enough water regularly. The study asked participants about their water consumption on a daily basis and overall feelings of happiness. Data was pulled from a survey of 2,000 Americans commissioned by beverage company O. Vine While most doctors recommend drinking at least 64 ounces, or eight eight-ounce glasses, of water per day, the average study participant reported drinking only about five glasses per day. In fact, the average participant incorrectly said that five glasses was the daily doctor recommended amount. Regardless of how much water each study participant was actually drinking each day, 67% of respondents who reported drinking "more than enough" water said they are "very happy." Conversely, only 21% of those who said they "didn't drink enough water" said they're "very happy."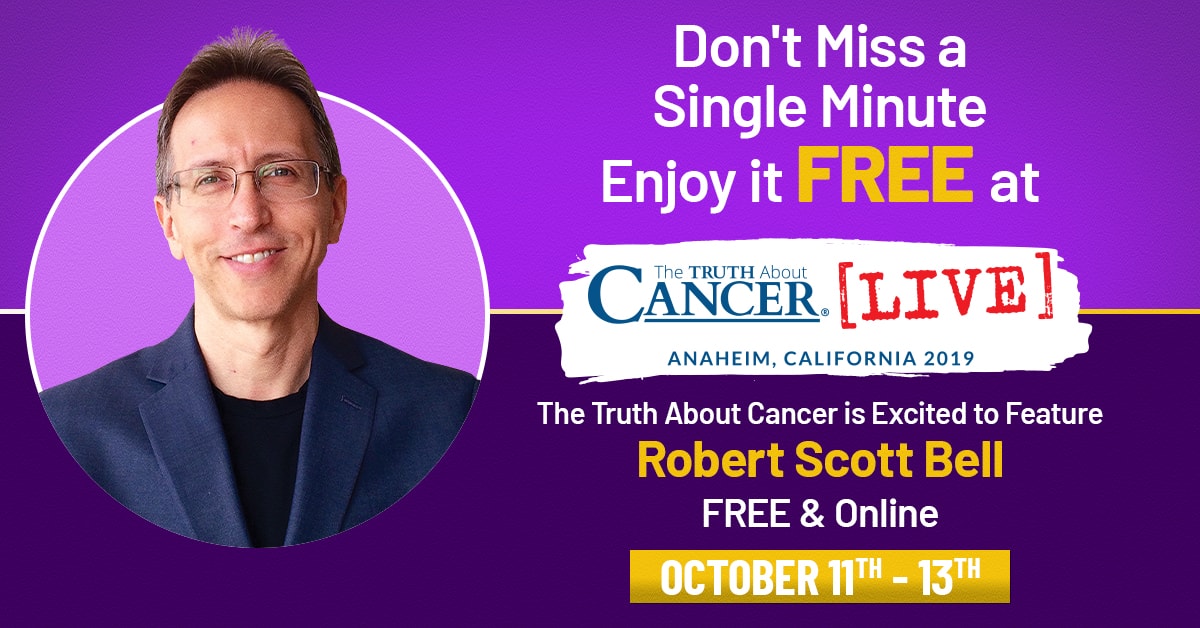 ---
Remember Friends, The Power to Heal is Yours!
---
More upcoming RSB events:
---