Greg Glaser, The Control Group Litigation, Informed consent, ENCORE! Liana Werner-Gray, Anxiety-Free with Food, Eat your way to calm, Mexico GMO NO, SC mandatory vax ban and MORE!
January 10th, 2021 1-3PM ET
Sunday on The Robert Scott Bell Show:
Hour 1 – Special Guest – Greg Glaser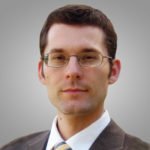 Greg Glaser, J.D. is a vaccine rights attorney with a litigation and transactional law background. He is a graduate of UCLA and the University of San Francisco.  As a lawyer, he is committed to protecting the fundamental right of informed consent, and is devoted to helping doctors write medical exemptions to vaccination, in compliance with SB277.
Working with the Pandemic Response Project (PReP), Greg is the co-author of the Peaceful and Natural Dignity Act (PANDA), a proposed law to protect against forced medication during pandemics, and to promote a home-based quarantine solution under State law.
He lives in Copperopolis, California with his wife and daughter, and enjoys organic ranching, reading, writing, hiking, playing sports, and philosophy.
"Like most Americans, I just assumed vaccines were harmless. After my daughter's first round of injections, the experience forced me to open my eyes and actually research the matter. I found a suspicious list of vaccine ingredients, and an absolute certainty of widespread, under-reported vaccine injury across our population. Seeing my nephew suffer after the MMR vaccine also prompted me to research holistic ways to detox from vaccine injury."  – Greg Glaser, J.D.
He is the lead counsel for The Control Group, a pilot survey of unvaccinated Americans that has filed Federal litigation to support the right to remain unvaccinated. He is also the General Counsel for Physicians for Informed Consent, a nonprofit organization opposed to vaccine mandates.   Greg was recently called a 'human vaccine encyclopedia' for his work with the litigation team opposing the UC's mandatory flu shot.  He is passionate about organic living and the Constitution. 
---
Update January 1, 2021
(New Year's Day)
Court Hearing Scheduled 2/22/2021
On February 22, 2021 we will appear in Federal Court to request a court order (1) recognizing the role of vaccines in the children's health epidemic, (2) upholding that control group studies of vaccinated v. unvaccinated are scientifically advantageous, and (3) exempting all persons from mandatory vaccination.
Click the images below to view our court documents, proving for example that unvaccinated adults enjoy 1,248% better health than vaccinated. And unvaccinated children enjoy 1,099% better health than vaccinated.
---
Hour 2
Special Guest – Liana Werner-Gray!
Liana Werner-Gray is an advocate for natural healing using a healthy diet and lifestyle. After healing herself of many health conditions through embracing a natural lifestyle, she began lecturing and teaching about the Earth Diet internationally. Liana teaches raw food and cooking classes around the world and has fed many people good-tasting, healthy foods and drinks.
Liana is the founder and owner of The Earth Diet, where she directs a team that helps people all over the world find recipes that work for them. Through her company, she has helped thousands of people improve, and in some cases even entirely heal, conditions such as acne, addictions, cancer, diabetes, depression, heart disease, obesity, and more.
Liana was born and raised in Australia. In her final year of schooling she received the school's award for the arts, the Liana Nappi Award. She was named Miss Earth Australia in 2009 by People's Choice, the third-largest beauty pageant in the world. During the same competition, she was also awarded Best in Environmental Speech, Green Achievers, and the Innovators award.
Liana has starred in films that received international praise and awards. She continues to work in the entertainment business, as well as promoting a healthy lifestyle. Her intention is to live her life the best she can, and hopefully to inspire others to live the lives of their dreams through a healthy lifestyle. She currently lives in New York City.
---
Release stress and anxiety naturally with this simple yet comprehensive nutrition guide that supports your mental health from Liana Werner-Gray, author of Cancer-Free with Food.
Eat your way to calm . . .
If you're feeling anxious, stressed, or depressed, you're not alone. The world may be in turmoil-but inside, we can feel unwavering peace. We can support our mental and physical health by avoiding anxiety-inducing ingredients and choosing foods and supplements that support our microbiome, address nutritional deficiencies, and balance our hormones. Liana Werner-Gray, nutritionist and author of The Earth Diet and Cancer-Free with Food, offers this simple guide to all the scientifically backed, nutrient-rich foods and supplements you need to support your emotional wellness. She offers 100+ delicious gluten-free, soy-free, refined sugar-free, and dairy-free recipes that both nourish the body and support optimal brain function. With Liana's easy strategies based on nutritional neuroscience, you'll feel empowered to take control of your mental well-being. Remember, life is meant to be enjoyed. Let your first step toward an anxiety-free life start with your next meal!
If you want to fight cancer, what should you eat?
Food is medicine. By now, this important message has made its way from holistic circles to the mainstream. To ward off cancer and decrease its risk, meals specially formulated to nourish, soothe, and fortify can be an important part of treatment. But what foods work best? That remains frustratingly elusive and time-consuming to research.
Happily, author Liana Werner-Gray–known for her best-selling books including The Earth Diet and 10-Minute Recipes–has done the research for you. Within these pages she has gathered the best foods for various types of cancer, along with 195 simple and tested recipes created to boost your immune system and promote healing. Designed to work on their own or in conjunction with other therapies, these healthy and appealing meals can also be tailored for a gluten-free, keto, vegan, and paleo diet.
---
Mexico Decrees Ban on GMO Corn and Monsanto's Glyphosate Weed Killer Mexico's President Andres Manuel Lopez Obrador has rung in the New Year by decreeing an end to the use of glyphosate – best known as the active ingredient in Monsanto's "Roundup" pesticides – and also ordering the phase-out out of genetically modified corn for use in the food industry, with both goals to be realized by January 2024. The move has been widely hailed by organic food producers and environmental, health, and social justice advocates, who welcome the move as crucial to preserve Mexico's native corn crops, national heritage, and food sovereignty from the threat of multinational food corporations. On Thursday, the government published an official decree stating that federal biosecurity authorities would "revoke and refrain from granting permits for the release of genetically modified corn seeds into the environment," reports Reforma news agency.
Bill pre-filed in SC House would ban mandatory vaccination, prevent employers from firing workers who don't get vaccinated Three state representatives from the Upstate are among four that authored a bill aiming to allow South Carolinians to opt out of any mandatory vaccinations for infectious or contagious diseases and not be discriminated against for opting not to be vaccinated. The bill is sponsored by Representatives Steven Long of Spartanburg, Leola Robinson of Greenville, Mike Burns of Greenville, and Sandy McGarry of Lancaster.If passed, the bill would allow people to avoid any mandatory vaccinations without being "denied any right or privilege of citizenship" and prevent employers from firing, demoting, suspending, or reassigning any workers who opt out of vaccines. The bill was pre-filed on December 16 and Referred to Committee on Medical, Military, Public and Municipal Affairs.
---
Remember Friends, The Power to Heal is Yours!
---
More upcoming RSB events:
---