LIVE from Anaheim, TTAC 2019, DNA vaccines, Wakefield study, Qi technology, EMF protection, Liver support and MORE!
Oct 11, 2019 3-4PM ET
Friday on The Robert Scott Bell Show:
"DNA-Based" Vaccines Are In Our Future: They Will "Literally Change Your DNA" The National Institute of Allergy and Infectious Diseases (NIAID) has launched efforts to create a vaccine that would protect people from most flu strains, all at once, with a single shot. This shot would be a DNA-based vaccine that will literally change your body's DNA. With mandatory vaccinations increasingly being legislated, this bodes a very dangerous health future. Politicians and Big Pharma are pouring a lot of money into this and, at first glance, it may appear that your health and well-being are their concern.  That could not be further from the truth. Massachusetts Senator and big spender Ed Markey has introduced a bill that would shovel no less than a billion dollars toward the universal flu-vaccine project.
The Media's Obsession With the 'Debunked' Lancet Study How many times have you read or heard about the "debunked" study published in the British medical journal The Lancet in 1998 that described "gastrointestinal and developmental regression in a group of previously normal children?"4 Probably lots of times, particularly if you follow the debate on the safety of vaccines and the ethics of mandatory vaccination. It is interesting how often you find the word debunked in news reports promoting "consensus science" about the absolute safety of vaccines. The word debunked is especially prevalent in articles relentlessly attacking the "vaccine hesitant," who are often characterized as irrational, selfish, scientifically illiterate "anti-vaxxers."  Journalists persist in engaging in name-calling when disparaging parents who either don't want to vaccinate their children or, more often, do not want to give them all of the government recommended and mandated vaccines at precisely the times dictated, especially if their children have already had a serious reaction to previous vaccinations.
Questions of The Day!
Hi Robert and Super Don!

In a recent show you referenced interesting books such as Secrets of the Soil and The Secret Life of Plants. Aside from these and Unlock the Power to Heal, are there any other eye-opening, must-read books you might recommend?

Thank you!
Pina
I'm really struggling with finding and knowing how to protect against EMFs for 4G & 5G. I see that you have and talk about Qi EMF protection and I am going to pursue this. However, I have already purchased a bunch of things from http://www.emfsol.com a year or so ago. They have things to put in your pockets and on your smart meters and computers and cell phones, but it is next to impossible to put on everything that you own, so I'm not feeling that we are totally protected. It is also very difficult to really know these things are working and they all cost a lot of money. The Qi sounds amazing and more comprehensive, but you also have a link for protection for cell phones and computers. Are these things needed when you are in your home if you have the Qi device there or only when you are outside your home. I find that this gets crazy overwhelming and expensive, so I'm trying to find a solution that I can feel extremely confident that it is working. My children are young adults and living in apartments in Denver and Ann Arbor, Michigan so I feel that I need to buy them protection as well. All of this has a hefty price tag, so I want to be sure it really protects them/us. Can you have a program dedicated to helping us to solve this issue without needing a mortgage? haha I would love to know your thoughts on the emfsol.com products as well, if possible. Thanks so much for any help.
Deb & Dan Hooper
Hi RSB, my husband was just told yesterday that he has several masses in his liver. They think it is cancer, but no biopsy has been done. He has been having pain in his liver for several weeks. And for 3-4 weeks before that he was fighting diarrhea. He is jaundiced and has no energy. We are starting NAD's protocol right away. But I would like to give him Plus CBD also and wondered which color to get and how much he should take. Also is there any homeopathic remedies he could take? Do you think a liver flush would benefit him at this time? Thanks for any guidance you can offer. Sara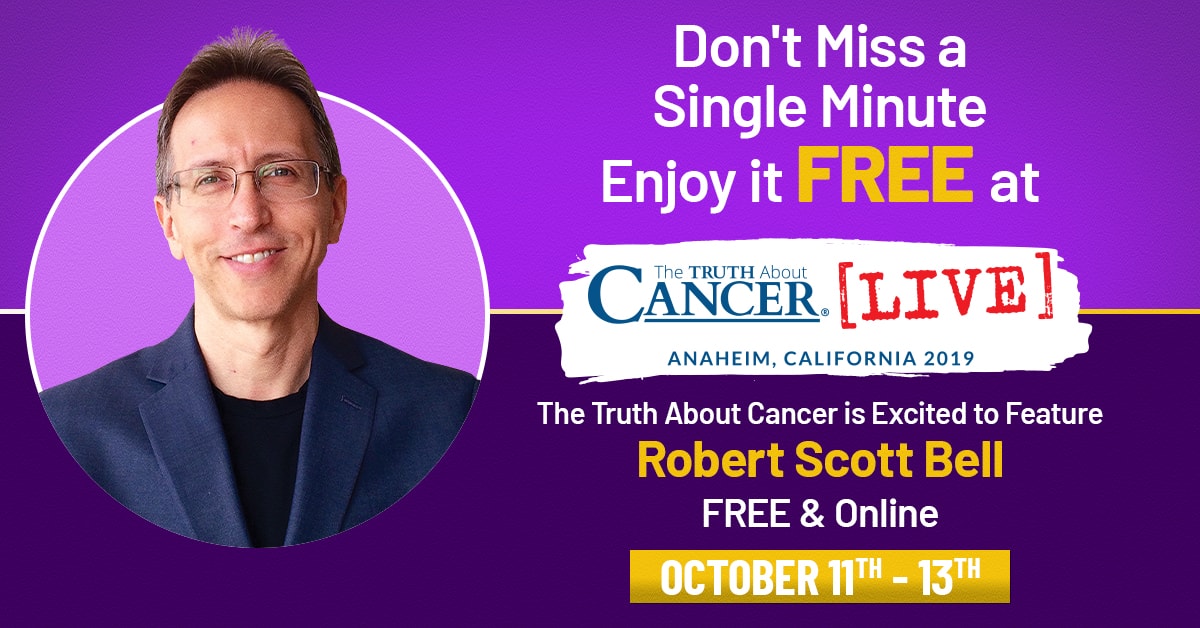 ---
Remember Friends, The Power to Heal is Yours!
---
More upcoming RSB events:
---