Rogan under fire, Dr. Daryl Gioffre, Get Off Your Acid, Get Off Your Sugar, Dr. Michael Uphues, COVID treatments, America's Frontline Doctors, Aussie jab logic, Enlarged prostate, Outside the system, RSB's story, Face mask attractiveness and MORE!
January 14th, 2022 3-5PM ET
Friday on The Robert Scott Bell Show:
Doctors Want Spotify to Implement Misinformation Policy – More than 250 medical and science professionals sign open letter, citing controversial podcast A loud message interrupts the popular Spotify podcast: "This program contains elements of misinformation and disinformation." It could happen, if a group of more than 250 medical and science professionals who co-signed an open letter this week to Spotify get their way. They asked the media giant to adopt a policy addressing misinformation, following several instances of COVID-19 vaccine misinformation mentioned on "The Joe Rogan Experience" podcast in particular. On Rogan's podcast, Robert Malone, MD, who has often opposed pandemic public health measures, recently shared a theory that Americans are being manipulated into getting vaccinated. Malone compared the effort to the Nazis mobilizing the rest of Germany. His comments and their quick spread through social media and cable networks incited organizers to draft the open letter and seek co-signers. In the open letter they headlined as, "A call from the global scientific and medical communities to implement a misinformation policy," the group wrote: "By allowing the propagation of false and societally harmful assertions, Spotify is enabling its hosted media to damage public trust in scientific research and sow doubt in the credibility of data-driven guidance offered by medical professionals." They called the recent Rogan podcast "a relevant example of the platform's failure to mitigate the damage it is causing."
'A Menace to Public Health': Doctors Demand Spotify Puts an End to Covid Lies on 'Joe Rogan Experience' As an infectious disease epidemiologist and research fellow at Boston's Children's Hospital who debunks health misinformation on Instagram —where she has more than 380,000 followers — Jessica Malaty Rivera regularly receives tips from her followers about viral content to debunk. A few weeks ago, her followers started sending her a link to an episode of the Joe Rogan Experience, the most popular podcast in the world. The episode was an interview with Dr. Robert Malone, a virologist who touts himself as one of the architects of mRNA technology. Rivera was familiar with Rogan, as well as Malone. She knew that Malone had been banned from Twitter for promoting Covid-19 misinformation, and that he had been making the rounds in conservative media circles undermining the efficacy of the vaccine. When she watched the interview, she was horrified to see that he espoused various conspiratorial and baseless beliefs, from the idea that "mass formation psychosis" is responsible for people believing in the efficacy of vaccines; to the claim popular among anti-vaxxers that hospitals are financially incentivized to falsely diagnose Covid-19 deaths. The episode featuring Malone went viral, and was shared widely in right-wing media circles as well as on Facebook, where the link on Spotify has been shared nearly 25,000 times, according to CrowdTangle data.
Dr. Gioffre is a highly sought-after longevity expert who uses a cutting-edge approach to nutrition to help his patients fight inflammation and achieve and maintain an optimal level of health and energy.
A former Sugar Addict turned Health Machine, he knows firsthand what it takes to overcome adversity and challenges in the pursuit of superior health.
In addition to running the successful Alkamind brand, he is the founder of the Gioffre Wellness Center (Park Avenue and Newport Beach, CA), a board-certified chiropractor in the state of New York, and the author of the best-selling books Get Off Your Acid, and newly released Get Off Your Sugar: Burn the Fat, Crush Your Cravings, and Go From Stress Eating to Strength Eating.
Dr. Gioffre has appeared multiple times on 'Live with Kelly And Ryan', and other media outlets, including The Doctors, Extra, E News, People Magazine,Vogue, US Weekly, Daily Mail, Page Six, GDNY, NY Post, Life & Style, Woman's World, and Cosmopolitan, to discuss his Acid-Kicking approach to health and fitness.
Dr. Gioffre was a featured speaker at the 2019 and 2020 Fran Drescher Masterclass Health Summit in Los Angeles, CA, and he sits on the Cancer Schmancer Medical, Health, and Wellness Advisory Board.
He is a passionate motivational speaker, certified raw food chef, live blood microscopist, reiki master, and has been featured in many health documentaries and summits.
In his first book, Dr. Daryl Gioffre taught us how to fight inflammation by getting off unhealthy, highly acidic foods. Now, he's targeted sugar—because when you break your sugar addiction, you cut out a major contributor to inflammation, brain fog, aging, and chronic disease. You'll go from stress eating to strength eating with Dr. Gioffre's life-changing plan:
Phase 1: Weed—7 days to detox your mind, body, and diet
Phase 2: Seed—21 days to crush your cravings
Phase 3: Feed—A lifetime of satisfying, strengthening eating
With tips for customizing the plan, including using clean keto and intermittent fasting to tune up your metabolism, and sixty-five craving-stopping recipes, Get Off Your Sugar is your guide to turning your body into a strength-eating, energy-filled, acid-kicking machine.
Get Off Your Acid: 7 Steps in 7 Days to Lose Weight, Fight Inflammation, and Reclaim Your Health and Energy Easy, customizable plans (2-day, 7-day, and longer) to rid your diet of the acidic foods (sugar, dairy, gluten, excess animal proteins, processed foods) that cause inflammation and wreak havoc on your health.
Let's talk about the four-letter word that's secretly destroying your health: ACID. An acidic lifestyle–consuming foods such as sugar, grains, dairy, excess animal proteins, processed food, artificial sweeteners, along with lack of exercise and proper hydration, and stress–causes inflammation. And inflammation is the culprit behind many of our current ailments, from weight gain to chronic disease. But there's good news: health visionary Dr. Daryl Gioffre shares his revolutionary plan to rid your diet of highly acidic foods, alkalize your body and balance your pH. With the Get Off Your Acid plan, you'll:
Gain more energy
Strengthen your immune system
Diminish pain and reflux
Improve digestion, focus, and sleep
Lose excess weight and bloating, naturally
With alkaline recipes for easy, delicious snacks and meals, Get Off Your Acid is a powerful guide to transform your health and energy–in seven days.
---
Hour 2 – Special Guest Dr. Michael Uphues
Dr. Michael Uphues, DO has been a Family Medicine and ER Physician for over 20 years, practicing the past 17 years up on the Fort Peck Indian Reservation. His dedication to providing alternative therapies to his patients has set him apart in the healthcare industry. His beliefs that diet and exercise are the key components to good health are foremost in any of his treatments. He is certified in Clinical hypnotherapy from the Hypnotherapy Training Institute in Corte Medera, Ca. Natural remedies are also encouraged before any allopathic prescriptions.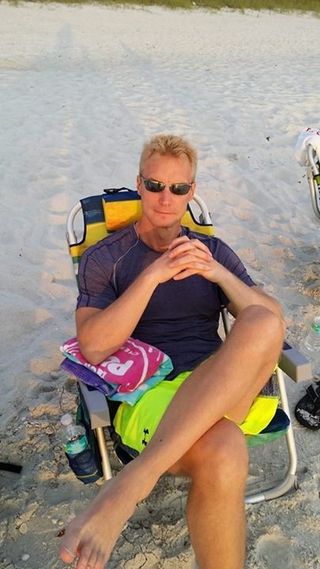 My name is Dr. Michael Uphues. I want to thank all of our patients for their continued support. Our goal at Caduceus Medical Partners is not only to treat our patient's immediate medical concerns, but to inspire them to function at their highest levels physically, mentally, emotionally, intuitively, and spiritually. I am Board Certified in Family Medicine and have been in practice since 1995. I am also a Certified Clinical Hypnotherapist, Certified Personal Trainer, specialize in Osteopathic Manipulative Medicine, have a Masters degree in Anatomy, taught Anatomy at the University of Illinois at Urbana, teach Clinical Medicine to Medical Students, Interns, and Residents,and am completing my Fellowship in Functional and Regenerative Medicine from the American Academy of Anti-Agning Medicine. I have also been the performing the art magic for over 35 years and have performed internationally. The art of magic has enabled me to plumb the depths of human psychology and taught me the importance of our need to experience mystery in our lives. To me, magic is an awe-inspiring experiential moment of astonishment from having witnessed something beyond our comprehension. It isn't about tricking or fooling people, it's about giving people an inexplicable experience that they will carry with them for the rest of their lives. The art of medicine is not just about diagnosing and treating illness. First and foremost, it is about empathy and making a human connection. It is about understanding another fellow human being based upon where they are on their journey through this earthly life. It is also about assisting another person in moving towards self-mastery far beyond just the physical realm. It is my goal and an honor to walk with my patients on this journey and to inspire them to be the best that they can be so that they function at a level that then inspires others. The more individuals that are on the ever-elusive path of self-mastery, the better the world we shall share. The reason this is so is because people on this path inspire, encourage, and bring out the best in one another. It is a noble path, a simple path, but not an easy path. It is simple in it's precepts, difficult in it's execution. It requires commitment, discipline, drive, and determination. I look forward to seeing all of you in the future and am grateful for each and everyone of you.
---
Why half of the people in intensive care in NSW are vaccinated – The high number of vaccinated people in intensive care in NSW may appear concerning but it actually shows the jab is working. The number of people in intensive care continues to climb as Covid spreads, leaving some concerned that many of those hospitalised include those who have been vaccinated. New South Wales Premier Dominic Perrottet told reporters on Sunday around half of those in the state's intensive care units (ICUs) were vaccinated. This may be surprising to some but it should not be taken as evidence the vaccines do not work. In fact, it shows the opposite. Around 93 per cent of adults in NSW have now been fully vaccinated, leaving around 7 per cent of the population not entirely protected. Despite making up a small proportion of the wider community, these 7 per cent now account for more than half of all ICU admissions. "People making up a very small proportion of the at-risk population, are making up a large proportion of those in ICU," Deakin University epidemiologist Professor Catherine Bennett told news.com.au. If vaccination didn't protect people from infection or hospitalisation, Prof Bennett said the ratio of vaccinated people in ICU would be the same as those in the general population: 93 per cent. Instead the number in ICU is a lot lower, just 50 per cent in NSW.
Questions of The Day!
Robert,
Do you have any suggestions for homeopathic medications for symptoms of an enlarged prostate, i.e. frequent urination, weak stream, quick onset of the urge to urinate, etc. I used saw palmetto for many years, but it doesn't seem to work well anymore. The symptoms have grown worse and I understand saw palmetto has possibly been associated with ED and a lack of libido. Any advice would be greatly appreciated. My urologist is suggesting a Urolift procedure, but the reviews on that are very concerning. Thank you,
Mike
Recently, I had a baby unassisted in a state that was harsh against home birth/ alternative resources. My question is if its worth trying to get my son into the medical/government system (Ie, birth cert and social security) and who can I research life outside the system and if its possible or am I going too far down the garden path if you get my gist.
Thank you!
Andrea
Great show been listening for number of years now. Met you at health freedom at Tinley park 2021. I love learning from you and your team and your guest. I've heard bits and pieces of your story of how you started your trajectory of healing. You must put a paragraph or two on your ABOUT page. No one can listen to every show every day. I listen at the end of a busy day and can't get all the verbal replies. I believe subscribers new and old need access to "your story". I've often heard a short blurb on it in your monologues . It helps a lot to understand a bit more about you. So I urge you to put "your story" on your ABOUT page and give us three or four paragraphs. Pretty please!?
David
The RSB video on how to nebulize Sovereign Silver was removed on you tube and wanted to ask if you have it posted on another website thanks
Brad
Face masks 'make wearers look more attractive,' study suggests Two words that have prompted furious debate during the COVID-19 pandemic. The discussion just isn't going away—and now Cardiff University experts have discovered a surprising new reason to mask up. They have published new research which suggests protective face masks make wearers look more attractive. Their study, published in the journal Cognitive Research: Principles and Implications, measured how different types of face masks changed the attractiveness of 40 male faces. They discovered the type of covering matters—blue medical masks were found to increase facial attractiveness more than other types of masks. Dr. Michael Lewis, a Reader from Cardiff University's School of Psychology and an expert in the psychology of faces, said: "Research carried out before the pandemic found medical face masks reduce attractiveness—so we wanted to test whether this had changed since face coverings became ubiquitous and understand whether the type of mask had any effect. "Our study suggests faces are considered most attractive when covered by medical face masks. This may be because we're used to healthcare workers wearing blue masks and now we associate these with people in caring or medical professions. At a time when we feel vulnerable, we may find the wearing of medical masks reassuring and so feel more positive towards the wearer.
---
---
---
Remember Friends, The Power to Heal is Yours!
---
More upcoming RSB events:
---