The new Polio? EMF protection, Talia Cruz, CA updates, Finding your tribe, Ty Bollinger Outside The Box, Trump impeachment, Healthcare waste, Eat your vegetables, Breast cancer awareness scam, J&J's man boobs and MORE!
Oct 9, 2019 3-5PM ET
Wednesday on The Robert Scott Bell Show:
The Toll Mounts From a Mystery Disease Some Call "The New Polio" Carter Roberts' motorized wheelchair didn't arrive until the day he died. It had been a long time coming and his parents had fought hard to get it. The chair cost more than $32,000 and the insurance companies wouldn't cover it, so the family went to court. One insurer eventually agreed to pay for some components of the chair but not the whole thing. And then none of it mattered anyway. On Sept. 22, 2018, the Roberts' doorbell rang and the chair was delivered. Also on Sept. 22, 2018, Carter died, just three months shy of his sixth birthday. He had been largely paralyzed for the final two years of his life. The family is only now beginning to pick their way through the horror of what happened. "Our eight-year-old daughter believes she can speak to him," says Carter's mother Robin. "She was playing video games the other day and she's looking up and going, 'Carter are you seeing this? I need your help.'"
Question of The Day!
Hi RSB & Super Don.
I am participating in a research study through UCSD to study the benefits of exercise on quality of life for breast cancer survivors. I have been cancer-free for 6 years and believe there is not enough research or emphasis put on the physical, emotional & spiritual aspects of healing from cancer. So needless to say, I am excited to participate. The only concern I have is that I will need to wear a waist monitor for several days to monitor my average day's activity, so they can get a baseline. Getting the QI-Home Cell for EMF protection isn't in the budget yet, but on my priority list, for sure! Are there supplements or other ways of protecting myself from EMFs of this monitor and other electronics that I am around on a daily basis? Thanks! 🙂
Martha
Special Guest Talia Cruz
I am a pro-medical-freedom/pro informed consent activist. I spend my day explaining to people that healthcare does not come from a syringe filled with carcinogens and known neurotoxins. Yes, it sounds like the Twilight Zone but this is real life.
Finding Your Tribe What does YOUR tribe look like? Some of us are lone wolves. A lot of Alphas don't run in packs or feel like they need to be a part of a group in any way. If you're like me in that sense, then to you, your tribe* is your family. Your immediate family, the one babies you are raising up to be lights in this dark world. Sure you have friends, but your circle stays small, and you like it that way. For others, being a part of a like-minded tribe brings balance and beauty to your life, and I think that's a beautiful thing too. Finding your tribe means pushing yourself to step outside your comfort zone to be able to reach out to others. It was only in speaking out that I was able to "weed out" many naysayers and cult-like zombies. At first, it was painful. It hurt me that those I considered "friends" were actually more likely the FIRST to report me or turn their backs on me because of our views. Their gossip about me and my family made it's way down that grapevine. What was once very painful ultimately was a blessing in disguise for me. In the 10+ years of being vocal about things that are considered "controversial", my "tribe" in life ultimately found ME. It's serendipitous actually, even if we haven't met in person. Funny how that works. Through this platform, I am so happy to say that many of you have "tribed up" with other like-minded parents and it's allowed you to become more bold/brave/& find your voice. This is key* – because the TRUTH should never be kept inside, and the TRUTH should never be something you're afraid to speak on. TRUTH fears no investigation. Amiright?


Most pregnant women aren't getting flu and whooping cough shots, CDC warns Most pregnant women in the United States don'tget flu and whooping cough vaccines even though the shots are safe and recommended as part of routine prenatal care, a report from the US Centers for Disease Control and Prevention said Tuesday. The report said the low rates of vaccination during pregnancy could put moms-to-be and newborns at greater risk of infection, hospitalization and death. The two vaccinations pass on antibodies to the fetus that provide protection after birth, when babies are too young to be vaccinated. It added that pregnant women have more than double the risk of hospitalization if they get influenza compared to women of childbearing age who aren't pregnant, the CDC said. The CDC surveyed nearly 2,100 women ages 18 to 49 who were pregnant any time between August 2018 and April 2019. They found that 54% had reported getting a flu shot and 55% said that had received Tdap — the vaccination for tetanus, diphtheria and pertussis, which is known as whooping cough.
---
Hour 2 – Outside The Box With Ty Bollinger!
It's time to go Outside The Box again with Ty Bollinger! What will we be talking about today?
Trump drops the hammer on lying, dishonest Democrats, announces zero cooperation until Dems take an official vote on impeachment President Donald Trump has been targeted by Deep State globalists, Democrats, and their lackeys in the "mainstream" media for removal from office ever since he defeated the most corrupt candidate ever — Hillary Clinton. Initially, the deep state launched "Spygate" to undermine the president and try to invent evidence which they could use to drive him from office. The "Russian collusion" scandal was part of that effort. But after Russiagate petered out and failed, the next phase is currently underway: "Ukrainegate," where the deep state is suggesting that Trump tried to intimidate and threaten that government into giving him "dirt" on a potential presidential rival, Joe Biden.
One quarter of every U.S. healthcare dollar wasted About a quarter of the dollars spent on healthcare in the U.S. may be wasted, a new analysis suggests. Six types of waste in healthcare could be costing as much as $935 billion annually, according to the study published in JAMA. The biggest source of waste is "administrative complexity," said the study's lead author, Dr. William Shrank, chief medical officer at Humana, Inc., a for-profit U.S. health insurance company based in Louisville, Kentucky. In layman's terms, that is the "work around the office that is not focused on care but on administrative requirements for someone to get care," Shrank said. "I think physicians feel pretty deeply mired in it." Shrank and his colleagues determined that money wasted through administrative complexity (which includes billing and coding waste and physician time spent reporting on quality measures) totaled around $265 billion annually. Other big sources of waste, Shrank said, involve excessively high prices (adding around $235 billion per year) and poor coordination of care (costing $27.2 billion to $78 billion annually).
Stunning Survey Reveals Quarter Of Americans Have Never Eaten Vegetables The most popular vegetable in America is — corn! That's according to a survey of 2,000 Americans who were asked which vegetables they liked and disliked the most. However, it turns out the most surprising result of the study may be that a staggering number of adults haven't eaten any vegetables their entire lives. Overall, a whopping 91.4% of respondents enjoy eating corn. Potatoes came in an extremely close second at 91.2%, while carrots and tomatoes were tied for the third-most-liked vegetable at 89%. Rounding out the top five are onions and green beans, which tied as the fifth-most popular veggies (87%) according to the survey, which was commissioned on behalf of VeggieTracker.com by Dr. Praeger's. On the other side of the spectrum, the most hated vegetable is turnips. Nearly three in ten respondents (27%) say they dislike the root veggie. Beets were a close second on the dislike list, at 26%, with radishes (23%), and brussels sprouts (21%) rounding out the bottom four.
The Facade of Breast Cancer Awareness, Susan G. Komen, and the Pink Ribbon It's October and the pink frenzy for Breast Cancer Awareness has officially begun. But do you really need any more awareness? What have all the pink campaigns accomplished? Have lives really been saved? Have scientists or anyone else in conventional medicing for that matter, gotten any closer to finding a "cure" for breast cancer? Or could it be that it's just a big scam to frighten more women into getting more diagnostic tests and surgical procedures? This article aims to help you see clearly through the pretty pink façade. You will discover why even long-time supporters of the most widely known breast cancer charity, Susan G. Komen (also known as Komen), have recently done a 180 degree turn. From misleading marketing claims, to repulsive corporate partnerships, to blatant conflicts of interest, the truth about Komen is being exposed. Educated people who have learned the truth have stopped blindly supporting Komen as it has become crystal clear about their deceptive marketing tactics and questionable use of funds. In just the last few years, revenues for Komen have sharply dropped. Many intelligent women (and men) who once proudly raised money to "race for a cure" have begun to recognize "pinkwashing" for what it is.
Johnson & Johnson ordered to pay man $8bn over breast growth A Philadelphia jury made the award to Nicholas Murray, 26, whose case was one of thousands pending in the state. His lawyers argued J&J's subsidiary Janssen put "profits over patients" in marketing the drug Risperdal. J&J will appeal the ruling, which it said was "grossly disproportionate". Professor Carl Tobias of the University of Richmond School of Law said he expected the large damages award to be lowered on appeal. "A jury, if it's outrageous enough conduct, will award a big number and let the lawyers and judges work it out," he said. However, Prof Tobias said the jury's verdict could mean the firm faces more large damages awards in other Risperdal cases. "The kind of evidence in this trial may persuade another jury or judge to do something similar," he said.
---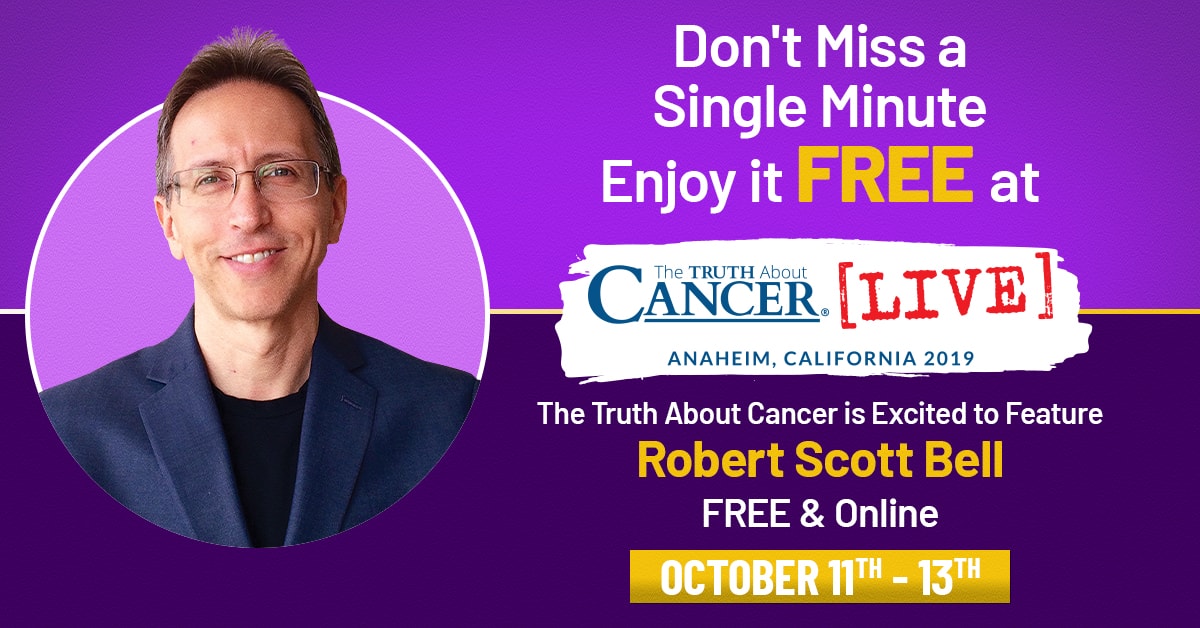 ---
Remember Friends, The Power to Heal is Yours!
---
More upcoming RSB events:
---