Trump autism, Morley Robbins, Ironology 101, Copper myths, Ty Bollinger Outside The Box, Google shadowban, California homeless, Insulin blunder, Urinal ban, TTAC 2019 and MORE!
Oct 2, 2019 3-5PM ET
Wednesday on The Robert Scott Bell Show:
President Trump signs Autism Cares Act, sets stage for research into the disorder The Autism Cares Act was signed into law on Monday by President Donald Trump. It provides $1.8 billion dollars in funding for Autism programs at the Centers for Disease Control and Prevention, National Institutes of Health and Health Resources and Services Administration. The bill was sponsored by Representatives Chris Smith (R-NJ) and Mike Doyle (D-PA). The CDC says about 1 in 59 children have been identified with autism spectrum disorder, and it's about four times more common among boys than girls. Autism spectrum disorder (ASD) is a developmental disability that can cause significant social, communication and behavioral challenges.
Henry Waxman: Father of the Autism Epidemic as Supreme Court Reviews Vaccine Court Almost 22 years ago, on October 20, 1986, the Los Angeles Times ran a story regarding a controversial bill making its way through Congress, the headline shouted: REAGAN LIKELY TO VETO VACCINE COMPENSATION BILL The story went on to explain the highly divisive nature of the bill, intended to shield vaccine makers from liability, and the Reagan administration was speaking out to express their opposition: In a strongly worded letter to House Speaker Tip O'Neil, the then secretary of the Department of Health and Human Services, Otis R. Bowen said, "The bill is likely to do little to assure the vaccine supply or to improve our childhood immunization efforts."  Assistant Attorney General John R. Bolton, writing to the Head of the House Judiciary Committee on behalf of the Department of Justice, said the White House opposed the legislation because it was creating, "a major new entitlement program for which no legitimate need has been demonstrated." Ronald Reagan himself was troubled by the vaccine compensation bill and was quoted as saying, "Although the goal of compensating those persons is a worthy one, the program has…serious deficiencies."
Special Guest Morley Robbins
Morley Robbins is the creator of The Root Cause Protocol.
Morley (aka. "Magnesium Man") is one of the foremost experts on Magnesium's role in the body, and the delicate dance Magnesium plays with Iron, Copper, and Calcium.
In 2012, Morley founded the Magnesium Advocacy Group (GotMag.org).
And he remains the de facto leader of the Magnesium Advocacy Group on Facebook, with over 175,000+ members (and growing daily).
As a certified health coach with an expertise in Hair Tissue Mineral Analysis (HTMA), Morley has performed over 4,500 one-on-one consultations with clients from around the world.
---
For the first time, researcher observes crystallized iron product, hemozoin, made in mammals Most people have some idea of how important iron is to their health, but Iqbal Hamza, professor in Animal and Avian Sciences, has made his seventeen-year career at the University of Maryland all about the study of iron and heme trafficking and regulation in the body. With his latest publication in eLife, Hamza has discovered a never-before-seen protection mechanism in mammals against the toxicity of free heme in the body—the production of a crystallized form of heme known as hemozoin. The production of hemozoin was previously thought only to be possible by blood-feeding organisms like those that cause malaria, but observing this protective phenomenon in mammals opens up entirely new lines of research into how heme tolerance occurs in humans and how this can be used to treat not only malaria and other parasitic infections, but also hemolytic diseases like sickle cell disease.
---
Hour 2 – Outside The Box With Ty Bollinger!
It's time to go Outside The Box again with Ty Bollinger! What will we be talking about today?
Google Censors, Shadowbans, and Blacklists Alternative Health News What if I told you that social media platforms are manipulating you, steering you toward health information that they think is right, rather than letting you evaluate content for yourself? Accredited professionals, meanwhile, who stand for health freedom and who criticize Big Anything, are losing posting privileges, getting banned or buried, finding themselves deranked, and getting digitally assassinated. Content is literally disappearing from the internet along with our health choices. It sounds conspiratorial because it is. Independent journalists and health experts are blowing the whistle. But it's become a silent one. "The censorship that is being applied to alternative health is nothing less than demonic," said Zach Vorhies, 39, who worked as a Google software engineer for 8 1/2 years before coming out as a whistleblower. "That may seem extreme, but I've been following the happenings in the new cures that are being suppressed."
Nearly Half Of America's Homeless People Live In California San Francisco, Los Angeles, Santa Rosa, and San Jose are four of the five cities with the highest amount of homelessness. Seattle joins the California municipalities in the top five. According to Market Watch, the rates of homelessness are the highest in Washington D.C. The District of Columbia's homeless rate is at 5.8 times the United States rate. New York is next, followed by Hawaii, Oregon, and California. These five states together comprise 20% of the overall U.S. population but 45% of the country's homeless population. All of these states are incredibly liberal with several already having instituted tight socialist policies. A White House report teased out certain trends in homelessness across the country. Communities along both coasts have much larger homeless populations than those in the middle of the country. One driver of this trend is likely the more notable rise in housing prices along the coasts than in much of the Midwest. The White House report identified local laws and policing practices as a potential differentiator. "Some [states] more than others engage in more stringent enforcement of quality of life issues like restrictions on the use of tents and encampments, loitering, and other related activities," the report noted. –Market Watch
16 Students Got Insulin By Mistake, How To Prevent This You never want to hear the words, "accidentally gave you insulin." But that's apparently what happened to 16 students at an Indianapolis, Indiana, area high school. They were supposed to get tuberculosis (TB) tests as part of a health sciences program at the McKenzie Center for Innovation and Technology but instead got "small doses" of insulin. Of course, accidentally getting a "small dose" is better than accidentally getting a "big dose" or a "massive dose" or an "oh-my-goodness dose." The Mantoux tuberculin skin test typically involves injecting a fairly small amount of fluid, called tuberculin, into the skin of your lower arm to see if you react over the next day or two. Thus, fortunately this switcheroo didn't involve a larger amount of medication injected into veins.
Urinals banned in Portland municipal building to 'remove arbitrary barriers' in gender-neutral quest The city of Portland has banned urinals in its remodeled administrative building to "remove arbitrary barriers in our community," KGW-TV reported. Chief Administrative Officer Tom Rinehart emailed employees last February, saying, "We will continue to have gender-specific (male and female) multi-stall restrooms that are readily available to any employee that prefers to use one. But there will be no urinals in any restroom in the building," the station said. "I am convinced that this is the right way to ensure success as your employer, remove arbitrary barriers in our community, and provide leadership that is reflective of our shared values," he added, KGW reported. The station added that the city has redesigned all the restrooms to be gender-neutral, which means urinals are banned even in the men's restrooms.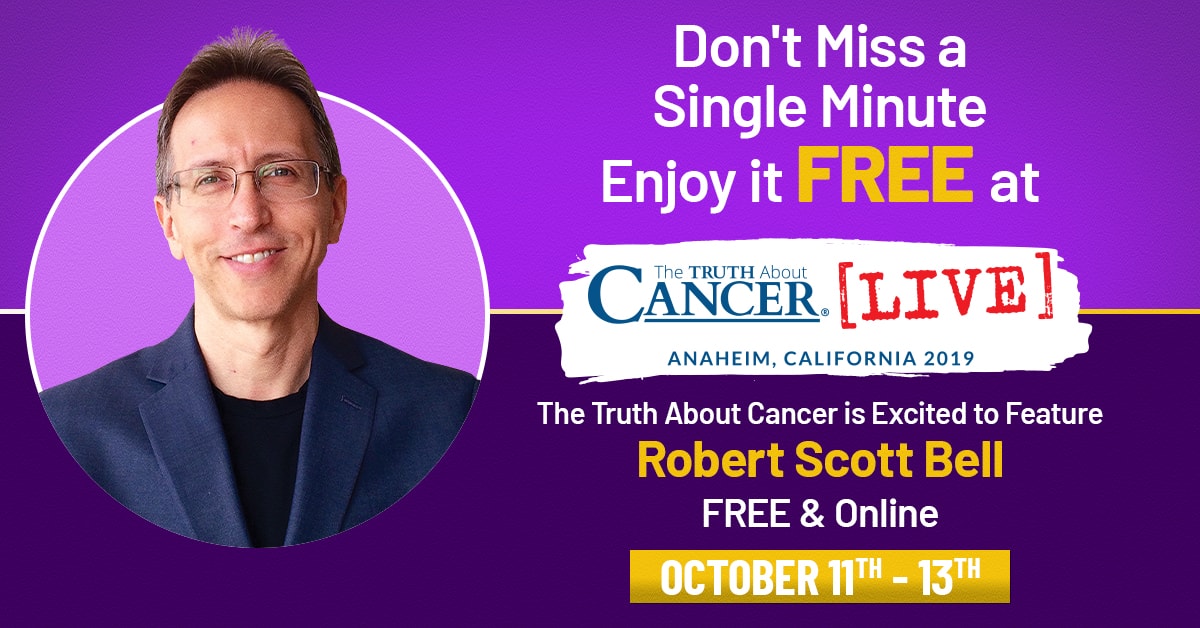 ---
Remember Friends, The Power to Heal is Yours!
---
More upcoming RSB events:
---