Obama's Big Pharma 2 for 1 Vouchers, Canary Party Ginger Taylor, Dissing Kathleen Sebelius Billion-Dollar Autism Research Rat Hole, DHS Autistic Terror Threat, Dietetic Smoking Gun Wiping Out Nutritional Competition, Diabetes Warrior Steve Cooksey, Lesley Swann TRX Radio, CDC Wedding Planning and More on The Robert Scott Bell Show July 11, 2012
Have you noticed that nearly everyday a new scandal comes to light involving government collusion with corporations (often multinational with no allegiance to any nation or state) to suppress various freedoms in order that monopoly practices are the only way business is done in America? No longer can these conspiracy realities remain hidden from view as the men behind the curtain are not only revealed to be pulling your levers, but they are doing so wearing no clothes. Rather than tuning out due to the overwhelming scope of the scams (medical, political and economic), take solace in the fact that they can no longer maintain their desired hidden agendas as secret. What does this mean? Many of your neighbors who previously thought you were kooky may now be coming over to get the full story so that they are no longer victimized by the lies coming from the old media. Are you ready?
Can we expect that the same entity responsible for damaging our children would actually take responsibility in remedying the situation? Parents of vaccine-damaged children are mad as hell and they are not going to take it anymore! http://canaryparty.org/index.php/the-news/111-watch-the-iacc-meeting-where-parents-will-call-out-the-federal-government-failures-in-autism-treatment-and-prevention Executive Director of the Canary Party and Autism Mom Ginger Taylor is back to tell us about the most recent episode in the Obama Administration's farcical efforts at convincing the
American Public that they are trying to help children with autism.  Members of the Canary Party attended the meeting of the federal government's Interagency Autism Coordinating Committee to Let HHS Secretary Kathleen Sebelius, NIH Chief Francis Collins, NIMH Head Tom INsel, members of Congress and representatives of the White House that they are fed up with the pretense that our government is helping children, while they have actually merely wasted six years and almost a billion dollars working to prevent vaccines and other toxic exposures from being found culpable in autism causation.  Hear about the confrontation and what the government's response was to these frustrated and brokenhearted families.  Coverage of the event, including film and video, can be found at: http://canaryparty.net/index.php/the-news/112-autism-families-confront-insel-and-sebelius-at-the-iacc.  Join Ginger at the Canary Party Convention July 20-22 in Minneapolis, MN, details here: http://canaryparty.net/index.php/the-news/107-the-canary-party-national-convention-in-minneapolis-mn The DHS thinks that autistic children may be a new terror threat. You think I am kidding? Read this: http://adventuresinautism.blogspot.com/2012/07/the-obama-administration-makes-contact.html?spref=fb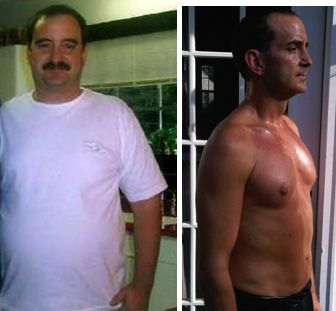 The RSB Show has been reporting for years that the American Dietetics Association (ADA) was hell-bent on wiping out all competition to its licensed dietitians. Their desire for licensure has nothing to do with protection the public and everything to do with grabbing and maintaining a monopoly stranglehold on nutritional information. Now the smoking gun is available for all to see as documents smuggled out of the ADA show! Forbes and the Alliance for Natural Health have it and so do we. Diabetes Warrior and nutritional blogger Steve Cooksey returns to comment on this latest revelation. He became party-central for nutritional information censorship when the NC State Board of Dietetics threatened to have him jailed or fined for writing about his recovery from diabetes. Boy, are they going to be sorry that they ever attacked him. Bye-bye ADA monopoly. Hello health and nutritional freedom. http://www.diabetes-warrior.net/diabetes-support/ and http://www.forbes.com/sites/michaelellsberg/2012/07/10/american_dietetic_association_2/
Lesley Swann, from TRX Radio, drops by The RSB Show to preview this evening's Tenth Amendment Center Radio Show on Natural News Radio! http://www.naturalnewsradio.com/Archive-TentherRadio.asp
Call us at 1-866-939-BELL (2355) with your questions or comments!
What happened at the Interagency Autism Coordinating Committee (IACC) meeting where Kathleen Sebelius was present? http://canaryparty.org/index.php/the-news/111-watch-the-iacc-meeting-where-parents-will-call-out-the-federal-government-failures-in-autism-treatment-and-prevention
The ADA Smoking Gun! They want to wipe out all competition to licensed dietitians. Why should those responsible for hospital food and school lunches have any competition? What would Steve Cooksey say? http://www.forbes.com/sites/michaelellsberg/2012/07/10/american_dietetic_association_2/
Obama Administration and Big Pharma sittin' in a tree… http://abcnews.go.com/blogs/health/2012/07/09/law-offers-drug-companies-vouchers-in-exchange-for-new-cancer-drugs-for-kids/
From advice on the Zombie Apocalypse to Wedding Planning in the age of Bridezillas, welcome to your new, relevant, CDC… http://abcnews.go.com/blogs/health/2012/07/10/cdc-zombie-advice-gives-way-to-wedding-planning/ and http://blogs.cdc.gov/publichealthmatters/2012/07/cdcs_weddingday_survival_guide/
Vaccines: Armed and Dangerous – All the Things They Don't Want You to Hear! Co-created by Jon Rappoport and RSB – Save $20 right now! http://programs.webseed.com/Vaccines_Armed_and_Dangerous.htm
What are people saying about Liam Scheff's Official Stories? You can't put it down! http://liamscheff.com/2012/05/official-stories-review-page/
Listen live here 12Noon-2PM EST: http://www.naturalnewsradio.com/ or here: http://www.talkstreamlive.com/talk_radio/robert_scott_bell.stream
In case you missed my ENCORE Sunday broadcast (07/08/12) on GCN http://www.robertscottbell.com/?p=6789 from Autism One Jenny McCarthy Generation Rescue, Brian Hooker PhD Brings CDC Down to Its Knees, Digestive Disorders, Camel Milk, Barry Smeltzer, Katheryne Pirtle Performance Without Pain and More, you can download the archive here: http://www.gcnlive.com/programs/robertScottBell/archives.php
Sign up for email alerts here: www.NaturalNews.com/RobertScottBell
Previous episodes of the Robert Scott Bell Show: http://www.naturalnewsradio.com/Archive-RobertScottBell.asp