Cannabis can, food sovereignty, aquaponics, Tawnya Sawyer, Rob Gray, open currency, David Gumpert, Life, Liberty, & the Pursuit of Food Rights!
The Robert Scott Bell Show August 8, 2013 Did you miss today's broadcast? Click here to download and listen now!
Has the cannabis canard against cannabis consciousness finally broken loose? When CNN's resident brain surgeon, Dr. Sanjay Gupta becomes Dr. Greenthumb, you know things are changing quickly. We'll cover the inevitability of the crumbling of regulations restricting the use of marijuana from the get-go today to kick healing freedom into high gear! In other words, the 100th monkey effect may be in evidence for critical aspects of health sovereignty. The battle is far from over, but the war on weed is nearing it's end with nary a shot fired. What does Mayor Bloomberg think? Not a lot, except that he wants poor-people elevators to be painfully slow. RSB shall provide better options for the inducement to exercise, without the force of the nanny state and more, on today's healing broadcast…
Is there anything that we can do to restore food sovereignty? How about aquaponics? Yes. The American Open Currency Standard is joining Colorado Aquaponics for a "Basics and Build Aquaponics Workshop" on August 10, 2013. Rob Gray, Executive
Director for Open Currency.com and Tawnya Sawyer, Director of Education and Business Development from Colorado Aquaponics join RSB to share the vision and the practicality of restoring independence to the Lakota Nation via food. This might be the very thing that we can all emulate to restore local food production, even in environs hostile to growing year round. We'll discuss the parallels between sovereign currency and food freedom. Self-sufficiency was once a given for those that lived in North America long before European settlers arrived and drove them from their lands. Beyond mere reparations, restoring independence in a practical food way is something all peoples can benefit from. How energy intensive is it? Can it be done without blowback from multi-nationals who thrive on our dependence? If self-determination is important to you, this project may be the thing that blows the doors to food sovereignty wide open!
Are you ready for some more food sovereignty? David E. Gumpert joins RSB to reveal the details of what he discovered in his research on government and corporate collusion to limit the kinds of foods we grow, sell and eat. Here is what farmer and food rights advocate Joel Salatin says in the foreword of "Life, Liberty and the Pursuit of Food Rights": "David Gumpert is a quintessential journalist. Impeccable to a fault, he plucks out some of the most salient battles in this current food war and brings them to our awareness with the storytelling genius of a spy novel. The intrigue, the angst, the heartache, and the heroism are all displayed …" Who is David Gumpert?
Author or co-author of seven books on various aspects of business.
Writes frequently on relationship between business and healthcare for small business section of BusinessWeek.com (for examples, go to www.businessweek.com and search under "Gumpert").
Latest business book is Burn Your Business Plan! What Investors Really Want from Entrepreneurs.
Two new editions of previous books recently published: How to Really Start Your Own Business (4th Edition, more than 60,000 sold) and How to Really Create a Successful Business Plan (4th Edition, more than 125,000 copies sold).
1980s book about business planning has become a classic: Business Plans That Win $$$: Lessons from the MIT Enterprise Forum (with Stanley Rich, more than 75,000 sold), published by HarperCollins and still in print more than 15 years after its original publication.
Co-founder of a successful Internet direct marketing agency in 1995 that became a Babson College case study about effectively changing business models and was acquired by a publicly-held company in 1999.
Has consulted with dozens of entrepreneurs about their startup and growth plans.
Has spoken to entrepreneurship and trade organizations as well as business students about business planning issues.
Former staff reporter with The Wall Street Journal.
Former small business and marketing editor of the Harvard Business Review.
Former senior editor of Inc. Magazine.
Graduate of the Harvard Business School's Owners/Presidents Program
Graduate of the University of Chicago (BA) and the Columbia University Graduate School of Journalism (MS).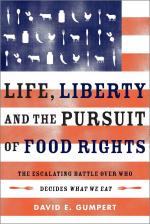 Question/Comment of the Day: Hi Robert. I just wanted to share that I successfully beat altitude sickness for the first time in 20 years while visiting my in-laws in Denver. We make the trip from San Diego every year, and every year I suffer from the effects of altitude sickness, with the worst being extreme fatigue. I usually sleep most of the first two days. This time I came equipped with my bottle of OxyLift and as soon as I felt that dizzying fatigue coming on, I would put 7 drops in some water and within 15 minutes of drinking it, I felt much better. I was actually able to keep up with all the fun activities we do with our kids and their cousins, including a very long day of walking up and down hills at the local water park. I had ordered one bottle just for this trip so this was my first experience using the OxyLift, and I have to say, it really is a miraculous little supplement. I won't ever be without it. It's become part of my daily routine.
We also took some King Bio allergy spray for the Pacific US region. It was a Godsend for all of us. As we drove through the Southwest, we all suffered from occasional allergy attacks. I stuck with the protocol of a few squirts every 15 minutes and usually within the second administration, it was completely remedied.
I do have one question though: In doing research for ways to ease my altitude sickness, I stumbled upon a homeopathic remedy called "coca," the plant from which cocaine is derived. Upon further research, I learned that here in the US it can only be obtained from a homeopath. I contacted a homeopathic pharmacy here, but they didn't carry it. Do you know anything about this homeopathic remedy, just for curiosity's sake.
Thank you so much, Robert… and please thank both Dr. King and Mr. Oxygen for me
~Tina (Tinker_vamp@yahoo.com aka Tinky Tinkerson)
What would you like to hear from The Robert Scott Bell Show in 2013? Call us at 1-866-939-BELL (2355) and let your voice be heard!
The Robert Scott Bell Show will be LIVE at the Windhorse Theater in Eustis, Florida, Thursday, August 8 from 7:00 to 8:30 PM EDT. Hope to see you there!
Need it faster? Want to know as soon as content is added? Want the daily show notes? Click Here to subscribe to The Robert Scott Bell Show content feed!
RSB's Mom just released her new book, A Life of Many Colors. The Kindle version went to #1 in Homeopathy and #3 in Holistic category recently. Way to go Mom!
Vaccines: Armed and Dangerous – All the Things They Don't Want You to Hear! Co-created by Jon Rappoport and RSB – Save $20 right now! http://programs.webseed.com/Vaccines_Armed_and_Dangerous.htm
Listen live here 3PM-5PM EDT: http://www.naturalnewsradio.com/ or here: http://www.talkstreamlive.com/talk_radio/robert_scott_bell.stream
In case you missed my RSB Show Sunday broadcast (8/4/13) on GCN http://www.robertscottbell.com/?p=14140 Hour 1 – Charlie Rangel's Tea Party Crackers, terror threats, war on pimples, kid's HBP, obesity prevention & more! Hour 2 – Milk after sugary cereals, Paul Barattiero, the healing power of water, 5 outrageous beauty treatments & more! You can download the archive here: http://www.gcnlive.com/programs/robertScottBell/archives.php Also, here is the iTunes feed for Sunday RSB Show broadcasts.
Previous episodes of the Robert Scott Bell Show: http://www.naturalnewsradio.com/Archive-RobertScottBell.asp
There is a risk free 30 day money back guarantee with Asea.  You can learn more about Asea and redox signaling molecules at www.rdxnatural.com, or call 800-284-8045 for more information.
Oxygenate and mineralize for health freedom and healing liberty! Mr. Oxygen 1-305-933-4219 RSB Show listeners can get the 4-DVD set for free with purchase of one bottle of Oxylift! Plus 20% off all products! What is my solution for chemtrails? OxySulfur!
What does RSB drink? Visit Robert's Water to find out or call Paul at 1-800-337-7017!
RSB's favorite Whey Protein is One World Whey! Truly nondenatured and no casein! Enhance glutathione production like no other food can! For More Information Click on the Brain Balancing and Energy Support Package link or go to sgn80.com or call 888-988-3325 or 864-895-6250.
Choose To Be Healthy for all of your whole food supplements, including GTF, Chromium, Selenium and Dr. Ohhira's Probiotics! 1-866-424-1077.
Which Rife Frequency Machine does RSB endorse? The BCX Ultra! http://www.bioelectricsforhealth.com/ 1-800-936-6240 From Kelly S: "We purchased our BCX Ultra last year from Judy and we love it! It's a relief to have this amazing tool for healing if we should need it! Thank you for recommending it to us!"
Family Wellness kit, including remedies for vaccine injury! Call 1-800-543-3245. Available now for only $89.99 (price includes free shipping) for RSB Show listeners: http://www.kingbio.com/store/product.php?productid=16375&cat=0&page=1
What's the only kind of silver I take? Sovereign Silver. It's now available in the Natural News Store! Have you tried the First Aid Gel yet? No more Neosporin, ever!