Chickenpox shots, shingles sham, back-to-school, Dr. Frank King, heavy metal detox, Dr. Cornelia Franz, vaccine dangers, head colds, liver & more!
The Robert Scott Bell Show August 14, 2015 Click here to download and listen now!
Friday on The Robert Scott Bell Show 7-9PM EDT: How is Super Don like Clark Grizwald from National Lampoon's Vacation? We'll check in with the road weary super producer for an Austin update! Did you know that people will wash your windshield when you are stopped at a light without even asking? If you live in the country, that would be considered a strange thing to do. In the city, you're just glad it's a squeegee and not a gun. Got Vitamin D? A new study claims it is of no benefit for obese teens trying to lose weight. We just can't remember ever claiming that it was the weight loss vitamin for kids eating Ding-dongs, Twinkies and other processed foods. What about the chicken pox vaccine increasing the incidence of shingles in children and adults? What, pray tell, is the answer coming from the medical mafia? More vaccines. How else are they going to get the market for mandated shots up to $100 billion by 2025? Bring back the chicken pox parties before it is too late! Did Super Don leave Oregon too soon? A court there recently ruled that sex with co-workers was not work. Huh? We'll explain on the air.
It's back-to-school time on today's Healing Revolution with Dr. Frank King as he and RSB discuss the EPA environmental disaster in Colorado. Is your drinking water contaminated with unknown heavy metals? What can you do about it? Got homeopathy? We'll remind our friends in Western Colorado, New Mexico and Utah to reach for some Heavy Metal Detox! What about he mercury, aluminum and other toxins coming in via vaccines? Protect your kids by thinking twice about the shots. IF you do succumb to scholastic medical pressure, please be sure to have the VaccinoPlex remedy at the ready! Can your child thrive despite the illnesses in other children? What about the shedding viruses from those recently vaccinated? Do you know about the Multi-Strain Flue Relief formula? What does it mean to be a thinker and not a stinker? We'll help you take the steps to protect yourself and your family like the Guardians of the Galaxy, except homeopathically, and without laser beams. Achoo? The Head Cold formula is your go-to remedy! What kind of corporate culture do you work in? Always ask why! Check out Dr. King's new website by clicking here. Call 1-800-543-3245 if you would like more information. Have you tried Dr. King's Life Formula yet?  Also, stock up now on more super foods like DK Natural Meats.
Dr. Cornelia Franz is the founder and owner of the Franz Center in Orlando, Florida. She was raised in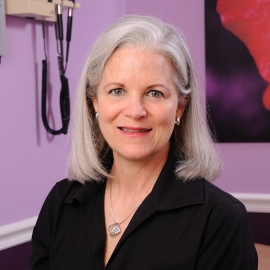 Asheville, NC and attended Wake Forest University as an undergraduate. She received her MD from Bowman Gray School of Medicine in Winston-Salem, NC, and went on to complete her Pediatric Internship in Lexington, Kentucky. Dr. Franz finished her Residency in pediatrics at Shands Hospital in Gainesville, Florida at the University of Florida. After residency, she did a fellowship in Adolescent Medicine at Cincinnati Children's Hospital. She has been in pediatric practice in Orlando since 1985!
Dr Franz is the author of Common Sense Pediatrics: Combining Alternative and Traditional Medicine in Everyday Practice, noted speaker, and the founder of Common Sense Pediatrics Informative Sessions. She also loves teaching on various subjects that help empower parents to raise healthier children. The Common Sense Pediatric Informative Sessions are offered on a regular basis to help parents learn more on how to provide their children with numerous ways to treat simple illnesses. Sunday, August 30, 2015 from 2-4PM EDT, Dr. Franz will be hosting a free Vaccine Class, that will introduce you to the history of vaccines, the pathology that they were created to prevent, and the side effects of vaccinating for the last 30 years. Learn 5 reasons not to vaccinate and how to make an informed choice on what is best for your child's health.
Call with your questions at 1-866-939-2355. Listen in at www.NaturalNewsRadio.com.
Question of the Day: 1) Hi Dr. Robert!
I am a fairly new listener of your show, but I have listened everyday since I discovered it and have also written you a few times already. My husband and I both feel so compelled to reach out to you because the journey in life on a natural holistic path can seem so daunting at times when we live in a world that is trying to shut down all that is life and all that is natural and God given!!!
It was only a year and half ago my husband and I were married, then three weeks later got a diagnosis from our former oncologist that Stef had smoldering myeloma. Since then, we have been to Manhattan 3 times for visits with the Dr. Nick, a trip to Atlanta to see Dr. Roy Sweat, and my husband has even constructed a 10×10 screened in garden with a built-in water filtration system that houses blueberries, peppers, cucumbers, watermelon, spinach, swiss chard, and potatoes. He also has planted two avocado trees and just like you mentioned in your show yesterday, planted sprouting sweet potatoes and yams that we got from the store and they are flourishing!
We start every day with a coffee enema. We do a rotation of different detoxes and cleanses every 25 days per Dr. Nick. We both have never felt better in our lives, and it's all because we met Dr. Nick and said no to an unnecessary bone marrow transplant that could have possibly made my young strong husband infertile. When they told us we should consider freezing his sperm if he were to go into conventional treatment, that was my whistle blower. If the treatment would kill his sperm, what else was it doing to his young body?!?! His body needed to be built back strong and healthy, not broken down!! That is why I mades sure he would be a patient of Dr. Nick ASAP. Which happened quickly, as is his healing
On air when you talk about the upcoming Presidential election, you ask the listeners, "whio do you think would LEAST infringe upon our freedoms as American citizens." And every time you pose that question, I think in my head, "Robert Scott Bell." RSB 2016.
On a less happy note, I am sure that you have seen that Dr. Nick's "preliminary autopsy results have been returned inconclusive, and do not support the initial belief that he might have suffered a heart attack." His office further reports that further tests are being done to determine cause of death.
Listening to you speak with Ty yesterday about the Black Ops Big Pharma that is threatening and harassing Ms. Vaughan hit home and gave me chills. No one ever told me that we would be living in a world where human life would be taken when truth and morality is spoken for. It is an ugly truth to realize. But like you said in a past show, and I have always said this to my husband, we create our own reality. Our reality is here at our home in South Florida, with our backyard flourishing with edibles and the love that surrounds us.
Thank you for all that you do RSB! I feel like I have found a news source that I trust and look forward to listening to. I enjoy the variety of topics your show covers.
All the best, Sara H
More upcoming RSB events: Homeoprophylaxis: A Worldwide Choice for Disease Prevention! October 2-4, 2015 in Dallas, Texas! A safe and effective choice to promote disease prevention, it works by educating and strengthening the immune system, benefitting millions of people around the world for more than 200 years.
What else is in the news?
Research and Markets: Vaccine Market to 2019 – The Market is Expected to Reach $57.8 Billion by 2019 from $33.1 Billion in 2014
Vitamin D Supplements Little Help for Obese Teens, Study Finds
Vaccine Sharply Curbs Chickenpox Cases in U.S.
Oregon Court Rules That Sex With Co-Workers Isn't 'Work'
EPA river pollution cover-up to be exposed by private citizen science lab: lead, arsenic, cadmium and mercury tests offered by the Health Ranger, using Agilent ICP-MS instrumentation
EPA, FBI, DOJ, FDA, CDC, ATF: Nearly every government agency routinely plots and carries out false flag operations to justify its own existence
Collapse.news launched: Hardcore news site documents the rapid decline of economies, nations and our plundered planet
"Bombshell: CDC destroyed vaccine documents, Congressman reveals; CDC whistleblower case is back" by Jon Rappoport
BILL POSEY/WILLIAM THOMPSON – CDC Scientist: 'We scheduled meeting to destroy vaccine-autism study documents'
You can help get the Robert Scott Bell Show carried on your local talk stations! Just call the station and request they carry the show. Ask them to contact GCN by calling 877-996-4327 ext. 123 and asking for "John" who manages the affiliate broadcast relationships. John can get any local AM or FM radio station connected with the global feed so that they can carry the show.
What would you like to hear from The Robert Scott Bell Show in 2015? Call us at 1-866-939-BELL (2355) and let your voice be heard!
Need it faster? Want to know as soon as content is added? Want the daily show notes? Click Here to subscribe to The Robert Scott Bell Show content feed!
Listen live here 7PM-9PM EDT: http://www.naturalnewsradio.com/ or here: http://www.talkstreamlive.com/talk_radio/robert_scott_bell.stream
Previous episodes of the Robert Scott Bell Show: http://www.naturalnewsradio.com/Archive-RobertScottBell.asp
Aloe Vera Gel 3-Pack Special Includes FREE Youth-Derm® – thanks Stockton Aloe1, Inc.!
We are excited to introduce you to the extraordinary properties of fulvic acid in Inflamagone, Super Earth Energy and Digestive Detox! Call (208) 580-4424 for Dr. Nuzum's Vitality for Life!
Can detoxification really be as easy as drinking tea? Absolutely! Contact Ronnie McMullen and get some Life Change Tea!
How does BUY ONE GET ONE FREE on EVERY CBD PRODUCT SOUND? Right now for just RSB Show listeners. Call Cannavest at 855-758-7223 or 855-PLUS CBD. Use code RSB50
What keeps RSB and TMB strong through the stress of travel and colder winter months? Better Way Health Beta 1.3-D Glucan! Call them at 1-800-746-7640.
Take advantage of this incredible deal on One World Whey! 1-888-328-8840! HAPPY NEW YEAR! Check out this successful and safe Fat Loss Package!
Immune modulation from the botanical world? Of course. What do RSB and TMB and family use? Carnivora, of course! Call 1-866-836-8735. 
What does RSB drink? Visit Robert's Water to find out more! ECHO 7 hydrogen-enriched water is even better! Call 1-800-337-7017!
Choose To Be Healthy for all of your whole food supplements, including GTF, Chromium, Selenium and Dr. Ohhira's Probiotics! 1-866-424-1077.
Family Wellness kit, including remedies for vaccine injury! Call 1-800-543-3245. Available now for only $89.99 (price includes free shipping) for RSB Show listeners: Click here!
What's the only kind of silver I take? Sovereign Silver. It's now available in the Natural News Store! Have you tried the First Aid Gel yet? No more Neosporin, ever!