Dr. Frank King Healing Revolution, smart diapers, UTI, candida, Baby Boomer dementia, Mike Bundrant, self-sabotage exposed & more!
The Robert Scott Bell Show July 12, 2013 Did you miss today's broadcast? Click here to download and listen now.
Has America's immune system gone awry? Or is it doing exactly what should be expected when its cells (citizens) have no idea who and what they are, much less their purpose and mission? Although it may sound like a Moment of Duh, when your cells are corrupted by toxins and deficiencies, they are unable to perform the functions for which they are created. Eventually, those cells may be so damaged that your immune system no longer recognizes them as self (you). This is the point of potential autoimmune attack.
Now take that out to the body politic. We the People are so toxic and nutritionally deficient that it is nearly impossible hold back, much less reform the system that is in autoimmunity. The American people are now viewed as potential terroristic threats.
Survival sometimes requires tough choices. In nature, animals move on to greener pastures, rather than trying to find food where it no longer exists. Cells also occasionally vacate the body of their origin when the body is too toxic for cellular survival. What can you do to correct such a body out of balance? Fast. Starving cancerous cells is one of the most powerful, non-violent corrective mechanisms available to you. When to use it? Let me know. It's time for The RSB Show!
What if a diaper could tell you whether your baby had a urinary tract infection, candida or dehydration? Unless it pointed you to natural options in remediation, it would only be half-cool. What is totally cool is that it's time for The Healing Revolution with Dr. Frank King! What can you do for UTI's? How does the pH issue play a role in precipitating infection or good balanced health? How will you know when you are there? Remember the Mind-Body Appraisal! What can Baby Boomers do about impending dementia? Is it inevitable – and if not, what can they do to reverse course? Chronic degenerative diseases are not a normal part of aging unless the years come with toxicological accumulations and are compounded by nutrient deficiencies. Can you make better food choices? Are there memory formulas in homeopathy? Before you forget, we'll cover them today, along with Candida, enzyme restoration and probiotic restoration. You can rebuild your brain. We have the remedies! Thank goodness for the Healing Revolution! Call 1-800-543-3245 if you would like more information. http://kingbio.com/drking.html and Family Wellness Kit: http://www.kingbio.com/store/product.php?productid=16388 9-1-1 Stress Control: http://kingbio.com/store/product.php?productid=16328 Lymph Detox: http://kingbio.com/store/product.php?productid=16176  Mind/Body Appraisal: https://www.kingbio.com/docs/PHA_mind-and-body.pdf Stock up now on another super food, Carolina Bison http://carolinabison.com/ and DK Natural Meats http://dknaturalmeats.com/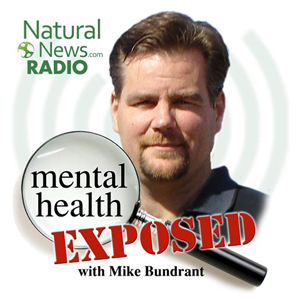 Mike Bundrant, of Mental Health Exposed, writes: We all want to live happy, fulfilled lives. Sometimes, however, it seems like we've become experts at avoiding happiness. If you are missing out on your share of happiness, you may have unconscious beliefs that make it impossible to experience happiness. In fact, at some level you may simply believe that being happy is wrong. This belief leads to emotional deprivation. As we teach in our free AHA Solution video, emotional deprivation can become an attachment, a pattern so familiar that it literally becomes a self-sabotaging a way of life. How can you tell if this is the case? Read the full article here. We'll see how many of these we can get through…
1. When you do feel happy, you also feel anxious that it won't last.
2. When you feel good, you feel guilty.
3. You don't express your needs.
4. You are overly focused on the needs of others.
5. You cannot enjoy the moment.
6. You are attracted to emotionally unavailable or self-centered people.
7. You expect disappointment or that things won't work out.
8. You don't know what you want or cannot define your purpose in life.
9. You avoid intimacy.
10. You relive the bad times, but observe the good times.
Question/Comment of the Day: Hello Robert & Co: I just wanted to thank you for all you do as I am beginning my new career as a nutritionist. You have answered my questions for years, and in answering others and in your talks in general, I have learned a great deal from you in terms of information I could not find anywhere else. I also subscribe to Mike's newsletter. You're doing such a good service! Love your show! Incidentally, my neighbor is going through chemo for her breast tumor and her oncologist is also giving her steroids to stimulate her appetite!! Perhaps this is a new protocol, but it seems worse to me… she says she is now craving pizzas and carbs because of the steroids. What will they think of next?? ~ Sondra
What else is in the news?
What would you like to hear from The Robert Scott Bell Show in 2013? Call us at 1-866-939-BELL (2355) and let your voice be heard!
Need it faster? Want to know as soon as content is added? Want the daily show notes? Click Here to subscribe to The Robert Scott Bell Show content feed!
RSB's Mom just released her new book, A Life of Many Colors. The Kindle version went to #1 in Homeopathy and #3 in Holistic category recently. Way to go Mom!
Vaccines: Armed and Dangerous – All the Things They Don't Want You to Hear! Co-created by Jon Rappoport and RSB – Save $20 right now! http://programs.webseed.com/Vaccines_Armed_and_Dangerous.htm
Listen live here 3PM-5PM EDT: http://www.naturalnewsradio.com/ or here: http://www.talkstreamlive.com/talk_radio/robert_scott_bell.stream
In case you missed my RSB Show Sunday broadcast (7/07/13) on GCN http://www.robertscottbell.com/?p=13539  Hour 1 – Rosanne Lindsay's Nature of Healing, skin, sinus allergies microbiome & more! Hour 2 – Liam Scheff fracks the frackers, HIV mystery, pot smoker's ambition deficiency & more! You can download the archive here: http://www.gcnlive.com/programs/robertScottBell/archives.php Also, here is the iTunes feed for Sunday RSB Show broadcasts.
Previous episodes of the Robert Scott Bell Show: http://www.naturalnewsradio.com/Archive-RobertScottBell.asp
What does RSB drink? Visit Robert's Water to find out or call Paul at 1-800-337-7017!
RSB's favorite Whey Protein is One World Whey! Truly nondenatured and no casein! Enhance glutathione production like no other food can! For More Information Click on the Brain Balancing and Energy Support Package link or go to sgn80.com or call 888-988-3325 or 864-895-6250.
Check out the Moringa Magic Team and thank them for supporting Outside the Box Wednesday with Ty Bollinger!
Choose To Be Healthy for all of your whole food supplements, including GTF, Chromium, Selenium and Dr. Ohhira's Probiotics! 1-866-424-1077.
Which Rife Frequency Machine does RSB endorse? The BCX Ultra! http://www.bioelectricsforhealth.com/ 1-800-936-6240 From Kelly S: "We purchased our BCX Ultra last year from Judy and we love it! It's a relief to have this amazing tool for healing if we should need it! Thank you for recommending it to us!"
Family Wellness kit, including remedies for vaccine injury! Call 1-800-543-3245. Available now for only $89.99 (price includes free shipping) for RSB Show listeners: http://www.kingbio.com/store/product.php?productid=16375&cat=0&page=1
What's the only kind of silver I take? Sovereign Silver. It's now available in the Natural News Store! Have you tried the First Aid Gel yet? No more Neosporin, ever!