Dr. Nick Gonzalez and Dr. Rashid Buttar on Raw Milk, Advanced Medicine, Bioenergetic Healing, Ron Paul's Foreign Policy, Vaccine Mandates, H1N1, MRSA, CDC and More on The Robert Scott Bell Show November 7, 2011
The Raw Milk-Second American Revolution! On today's show, I am pleased to have my good friend Dr. Nick Gonzalez talk about events of the past week that culminated in the rally in front of FDA headquarters in defense of raw milk.  On that historic day, a group of moms challenged the FDA to take action against them, for having broken any number of federal regulations by carrying raw milk across state lines and having the courage to drink it right in front of FDA headquarters.
Dr. Gonzalez calls this action the beginnings of the second American Revolution, in tone and purpose similar to that famous of all episodes heralding the first American battle for freedom, the dumping of tea into Boston Harbor. Our Founding Fathers dumped tea, we will drink raw milk, in defiance of government restriction, for our health, and for our freedom.
In our talk, Dr. Gonzalez explores the science and the facts about raw milk, the reasons why it is so superior to Pasteurized dairy, the animal studies of Pottenger and the human investigations of researchers such as Weston Price and George Mann who have shown without doubt the benefits of raw versus cooked.  Leave your preconceived notions behind, forget the propaganda and learn health truths that can help set you free! http://www.dr-gonzalez.com/index.htm and http://www.rawmilkfreedomriders.com/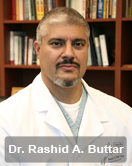 Advanced Medicine Monday continues with Dr. Rashid Buttar, back to discuss the FDA's reversal of policy on raw milk. It is truly amazing what a dedicated group of moms can accomplish, even in the face of a multi-billion dollar federal agency. Dr. Buttar builds more on the Pottenger study regarding raw vs. pasteurized milk as well. Did you know that 64 deaths to H1N1 in 2009 happened in fully vaccinated individuals? If everyone had gotten the shot like the CDC wanted, we likely would have had a pandemic. Should doctors turn in their medical licenses? I'll ask Dr. Buttar about it. We'll also talk about the role of heavy metals in cardiovascular disease on Advanced Medicine Monday on The RSB Show! www.MedicalRewind.com/1358 Remember, The 9 Steps to Keep the Doctor Away http://www.the9steps.com/1358 (if you buy the book, you can get a DVD for an incredible discount!) and Facts on Toxicity http://www.factsontoxicity.com/1358
Here are some other stories we'll be covering on the show today:
Remember the fear mongering about deadly flu pandemics like Swine (H1N1) and Bird (H5N1)? Was it really so dangerous or deadly or was it the co-infections with MRSA? http://www.naturalnews.com/034081_flu_pandemic_MRSA.html
More foreign policy experts agree with Ron Paul – Bring the troops home! http://abcnews.go.com/blogs/politics/2011/11/foreign-policy-experts-agree-with-ron-pauls-controversial-foreign-policy/
Vaccine cultists want to eliminate all personal belief exemptions for mandatory shots… http://jhppl.dukejournals.org/content/early/2011/10/13/03616878-1496038.short
What did the CDC know and when about the danger of vaccination and the mercury preservative within them? The Bolen Report releases Part 4 of their series revealing that which the CDC does not want you to know! http://www.bolenreport.com/foiasuit4%282%29.htm
Do you want to reverse Low-T naturally? Dr. Theresa Dale can help you! http://www.naturalhealingpro.com/
Maybe its time for some Food Security? Be Prepared, Not Scared! http://premium.naturalnews.tv/Be_Prepared_Food_Security.htm
Peace-of-Mind Homeopathic medicine kit, including remedies for radiation exposure! Call 1-800-543-3245. Now available for $89.99 for RSB Show listeners: http://www.kingbio.com/store/product.php?productid=16375&cat=0&page=1
Listen live here 12Noon-2PM EST: http://www.naturalnewsradio.com/
or here: http://www.talkstreamlive.com/talk_radio/robert_scott_bell.stream
In case you missed my broadcast from Sunday (10/30/11) on GCN from this past Sunday, you can still listen to it here: http://www.gcnlive.com/programs/robertScottBell/ Guests included Colorado congressional candidate Tisha Casida, Michael Badnarik, Tim Bolen and Kevin Lee: http://www.robertscottbell.com/?p=5037
Sign up for email alerts here: www.NaturalNews.com/RobertScottBell
Previous episodes of the Robert Scott Bell Show: http://www.naturalnewsradio.com/Archive-RobertScottBell.asp